Tobias J. Vanderhoop was elected chairman of the Wampanoag Tribe of Gay Head (Aquinnah) Sunday in a much-watched tribal election, unseating two-term chairman Cheryl Andrews-Maltais by a wide margin.
The final vote of 165-91 was confirmed by tribal chief Ryan Malonson just after 5 p.m.
Mr. Vanderhoop, 39, is the former tribal administrator. In his campaign he portrayed himself as a spokesman for an emerging contingent of young tribal members in Aquinnah, using social media to help spread his ideas and get out the vote.
About an hour after results were announced, he entered the town hall to a standing ovation.
He thanked his supporters.
"This was about bringing a circle of energy back to our community, it was about making our people feel like we needed them, we loved them and they all have something to offer," Mr. Vanderhoop said. "It is our victory. I thank you all for everything you've done."
He will take office in January.
"It's the beginning of a new era," said Beverly Wright, chairman of the Aquinnah selectmen and former tribal chairman.
"I am profoundly disappointed in the outcome of the election," Mrs. Andrews-Maltais said in an emailed statement early Monday morning. "However I wish Tobias and our tribal community the best of luck in these very difficult and uncertain times."
The election has attracted attention on the Island and beyond amid unfolding plans by the tribe to develop some kind of gaming initiative.
The prospect of a Vineyard casino was thrust back into the spotlight last week when Mrs. Andrews-Maltais announced the tribe was moving ahead to build a gaming facility in Aquinnah.
Coming five days before the election, the announcement coincided with the release of a late October opinion from the National Indian Gaming Commission, the federal agency responsible for overseeing Indian gaming, that concluded the tribe has a right to build a casino on land it owns on the Island.
The opinion is at odds with legal positions taken by state and Aquinnah town officials who say the tribe knowingly forfeited certain rights in a 1983 land claims settlement agreement that led to its federal recognition by Congress.
The differing views could set up a protracted legal battle that would likely push the spectre of a casino on the Vineyard well into the future.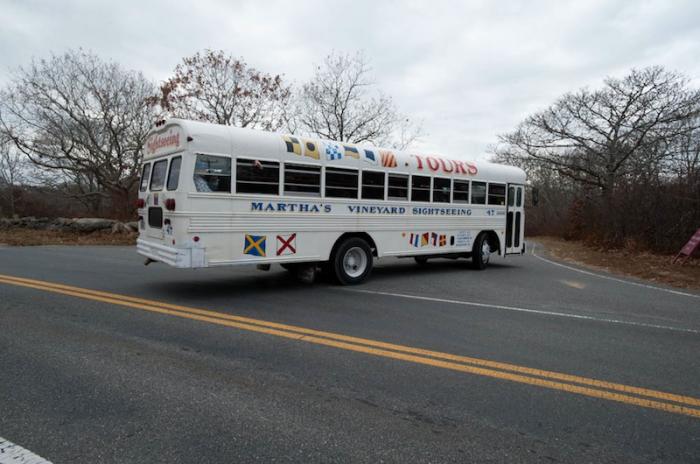 Mr. Vanderhoop has said he supports gaming but has not articulated a position on the issue of a casino on the Vineyard.
The election was held at tribal headquarters in Aquinnah on a gray, mild day with occasional rain. Of the estimated 1,300 members of the tribe, about 300 live on the Vineyard and about 900 are eligible to vote. Under tribal rules ballots must be cast in person. A bus was used to transport off-Island tribal members from the ferry to tribal council headquarters on Sunday for balloting.
Mr. Vanderhoop holds a master's degree from Harvard's Kennedy School. His campaign manager was Tiffany Smalley, who received her undergraduate degree from Harvard in 2011, the first Wampanoag to do so since 1665.
In a statement, the chairman-elect thanked his opponent and called on tribal members to take an active role in their new government.
"I extend my sincere thanks to Chairwoman Maltais for the passion she has for our people and the dedication she has shown to protect the rights of our tribe.
"Our journey has only begun — we need our people to continue to return home, engage, and provide direction to our tribal leadership so we can work together toward shared goals."
There was much enthusiasm in the room during the celebration gathering Sunday evening.
"It's a new change . . . . somebody new with new ideas and hopefully there will be more hindsight than casino, casino, casino because there's more economic development opportunities that will work," said Buddy Vanderhoop. "We need change, somebody who will listen to the people."
"People wanted a change in how their leadership was representing them," agreed Durwood Vanderhoop, who was elected tribal council secretary Sunday.
Tobias Vanderhoop singled out his young campaign staff, including his campaign manager Ms. Smalley, Michael Sellitti, Sophia Welch and Amira Madison, for special thanks.
His brother, Thomas Fantasia, then hopped on stage to perform a song he wrote in honor of Mr. Vanderhoop. All in the room grabbed hands and danced in a circle to the beat of Mr. Fantasia's drum.