The Dukes County commission ousted two members of the Martha's Vineyard Airport commission Wednesday evening in favor of what they called "a new beginning" for the troubled body.
In a vote that reshaped the leadership of the Island's only commercial airport, the county replaced incumbent commissioners with new faces. Robert Rosenbaum, Clarence A. (Trip) Barnes 3rd and Myron Garfinkle will be sworn into their new seats Thursday morning.
"They all bring a set of skills to the table and experience that would allow the airport commission to have a fresh start," commission chairman Leon Brathwaite said at the meeting.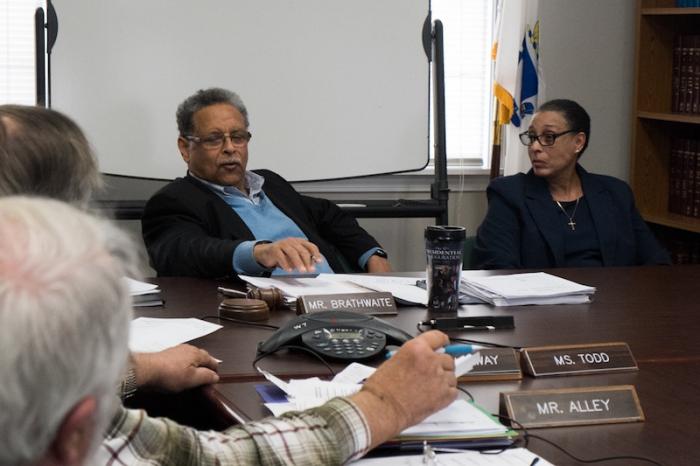 Each appointee received six votes from county commissioners, while incumbents Constance Teixeira, who had served since 2006 and was the current chairman, and James Coyne, airport commissioner for six years, each received one vote.
Former airport commissioner Denys Wortman, whose term expired this year, chose not to run again.
Relations between the commission and its appointing body, Dukes County, have long been strained, but recently they have become more hostile. Last May, the airport commission filed a lawsuit against the county to gain further legal recognition of its independence. The airport sought to determine how much oversight the county can exert over the airport commission.
The legal battle, which has been costly for both sides, is not yet resolved. In the context of that dispute, Wednesday's appointments are significant.
Last spring, when the airport commission filed a complaint against the county, it voted to create a separate subcommittee to handle ongoing litigation matters.
Outgoing commissioners Constance Teixeira and James Coyne both served on that committee, along with airport manager Sean Flynn. Now that they are no longer airport commissioners, the fate of that committee is uncertain.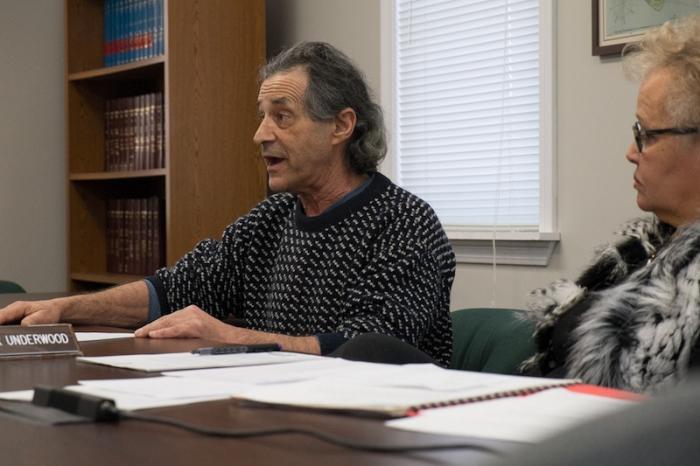 Wednesday's appointments are also significant because they defy advice the county received from the litigation committee.
In a letter last month, airport attorney David Mackey urged the county to reject candidates with conflicts of interest and "consider the reappointment of MVAC commissioners with aviation or other relevant experience who wish to continue to serve."
Mrs. Teixeira and Mr. Coyne both demonstrated extensive aviation experience in their applications.
In statements made before they made their appointments, county commissioners said aviation experience wasn't the only important factor.
"I feel we need to make a change there, I am not happy with the way the process has unfolded there, and it is my right to have as county commissioner to have that as some of my reasoning in who I want to choose or not choose," commissioner Tristan Israel said.
Commissioner David Holway agreed.
"I think we have a unique opportunity to have a new beginning and to have a new relationship with a new majority at the airport commission," he said. "A majority that is going to be transparent and that is going to have input from the general public."
Commissioner John Alley, a former member of the airport commission, cast the lone votes for the incumbents.
"Certainly those people are well qualified to serve on the airport commission, and that is what we are looking for, people who are qualified to serve," he said.
In their interviews, the new appointees said they'd like to improve the poor communications at the airport, and establish greater transparency.
"It is amazing what you can get done if you listen to what people have to say, put the problem on the table and work around the problem," said Trip Barnes, who owns a moving company.
Myron Garfinkle, a pilot and a businessman, shared that perspective.
"I am dramatically impressed by the lack of courtesy and the lack of desire to allow people to actually have an opportunity to speak and be part of a democratic process," he said of public meetings he's attended or watched online.
Mr. Garfinkle also said he would restore important decision-making functions to the full commission.
"The airport needs organizational restructuring," he said.
Robert Rosenbaum, a pilot and a former high tech entrepreneur, said he'd like to bring litigation to a close.
"A short-term goal would be to try and get things back on a positive note," he said.