Basil Welch photographed nearly everything there was to see on the Island: boats, buildings, people, animal tracks, trees. He once came upon a dead squirrel in the middle of the road in front of Alley's General Store, with a fresh double yellow line painted right over it. To accentuate the already bizarre scene, someone had placed a beer can in the animal's paw. Mr. Welch took a picture.
In some ways, Mr. Welch was the Vineyard's own Walker Evans, documenting everyday life and often capturing the beautiful and the mundane in a single image. Mr. Welch died in 2011, but left behind thousands of photographs, a large number of which he took himself beginning in the 1960s, and others that he collected. In the 1950s he recovered a large cache of vintage glass negatives from the West Tisbury dump, and began making and distributing prints from as long ago as the mid 1800s.
Over the last few years, Mr. Welch's daughters, Linda Voluckas and Laurie Clements, have donated all of their father's photographs to the Martha's Vineyard Museum, which maintains a large archive of historic images. In 1999, Mr. Welch donated the glass plates, which totaled about 1,100. Another donation was made in 2013. The remainder of the photographs recently arrived at the museum, where archivists are working to catalogue the collection.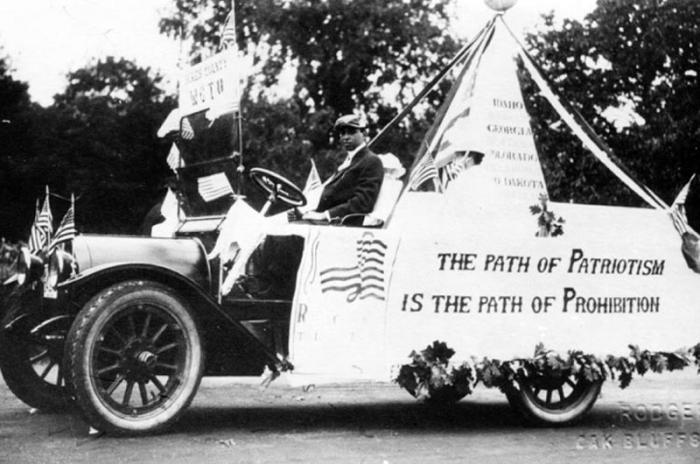 "There are so many photos that we have not counted them yet," said the museum's chief curator Bonnie Stacy. Many of the images have been remounted in archival-quality sleeves in their original binders. Past exhibits at the museum have occasionally drawn from the Welch collection, which will likely have its own showing in the future.
The donation in 2013 included 32 large binders, which Mr. Welch had organized mostly by town and labeled with red embossing tape. They contain photos of people and places, of documents and postcards, and in many cases, photos of photos. Almost all of the images are labeled on the back with their date and location. One beige-colored binder with the label, "Shacks, Sheds and Shithouses," contains 216 photos of outhouses, each one carefully labeled on the back.
Most of those outhouses have surely disappeared, Ms. Stacy said. "And I think that's why he was doing it."
Mr. Welch's passion for photography developed out of a long career at the New England Telephone Company, where he was one of two installers on the Island when he started in the 1950s. Over his 32 years at the company, he became intimately familiar with the Island's back roads, paths and hidden places, and wanted to preserve aspects of the Island that he knew would someday disappear, said Ms. Voluckas.
The outhouses were something of a specialty. Many were already falling down by the mid 1970s, when Mr. Welch began photographing them. In some cases they had likely only been preserved as a matter of nostalgia. "A lot of the time the outhouse was left standing and the house was gone," Ms. Voluckas said.
Mr. Welch became superintendent for Abel's Hill Cemetery in Chilmark from 1985 to 1999. He enjoyed spending time alone, which allowed him to focus on his photography, Ms. Voluckas said. But he had many other outlets as well: wood carving, poetry, hunting, fishing. He often corresponded with family members through poetry, and his annual cemetery updates for the Chilmark town report often showcased his unique sense of humor.
"Nothing exciting has happened but nothing usually does," he wrote in the 1994 report. "People continue to drop in, some for a quick visit and some unfortunately long term." In 1995 he wrote: "The residents of the Abel's Hill Cemetery have asked that I keep my Annual Report brief, it being a grave matter, and so I shall... Parties are kept to a minimum and we have had no complaints from neighbors about noise or rowdyism." The 1990 report was written as a poem.
Mr. Welch had intended for his collection of images to be distributed to each Island town, but his daughters realized that all six towns might not have a place to display them, so they turned to the museum, where Mr. Welch had been a member. Most of the plates he donated in 1999 were created by the photographer Edward Lee Luce, but some were made earlier. Those images are now available online through Digital Commonwealth, a nonprofit collaborative with federal funding.
"In short, the family has been incredibly generous with these [gifts] to the museum, and as a result, to the community, because they really are being shared very widely," Ms. Stacy said. Once the museum is finished counting and cataloguing the images it will likely host an exhibit, she said, although that may still be a ways out, given the enormity of the task at hand.
Part of what makes Mr. Welch unique as a photographer and collector of images is the intention with which he went about documenting Island life, Ms. Stacy said. "I think a lot of people do it for their own interest," she said. "But the nice thing about Basil Welch, and his daughters, is that they all recognize that all this work that he did should be shared." "It was more than a hobby," she added. "I think it was something that was very, very important to him."