The coveted Creative Living Award this year will go to mother-daughter duo Francine Kelly and Ann Smith in recognition of their work to promote the arts on Martha's Vineyard.
Ms. Kelly led Featherstone Center for the Arts as its executive director from 2003 until 2010, when her daughter Ms. Smith succeeded her. This marks the third time an executive director at Featherstone has received the award; founding executive director Peggy Pinney is also a past recipient.
"I am so honored to join the company of . . . Featherstone's founding executive director," Ms. Kelly said in a prepared statement that accompanied the announcement. "Featherstone's commitment and contribution to the Island has clearly been recognized by bestowing this award to all three of Featherstone's executive directors in our short 19-year history."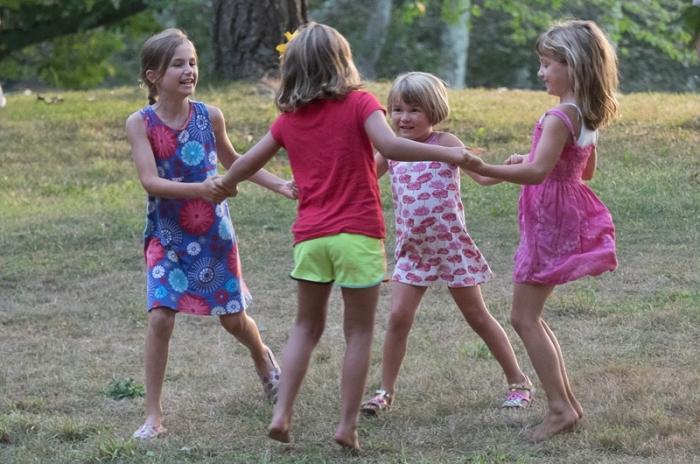 A graduate of Oberlin College, Ms. Kelly began her arts career as a docent at the Indianapolis Museum of Art, and served on the boards of the Indianapolis Art Center, Young Audiences, and Very Special Arts. For more than 20 years, she directed programs at the Children's Museum of Indianapolis, the world's largest children's museum. She later became the director of Community Initiatives, working to revitalize the museum's neighborhood and partnering with its surrounding businesses.
Francine fell in love with the Vineyard on her first visit at the age of 11. She retired to the Island in 2003, but retirement was short lived once she saw the Featherstone job advertised in the newspaper. Under her leadership, the art center dramatically increased its gallery shows, class offerings, special events and collaborations with other Island organizations.
Ann Smith grew up in Indiana, but spent summers on the Vineyard nearly all of her life. She studied art history and economics at the University of Michigan. After an early job in sales at IBM, she began working in independent schools, teaching computer science and then moving into administration, admission, development and alumni relations before being named head of school at St. Richards School in Indianapolis. Ann eventually moved permanently to the Vineyard, where she joined her mother as an assistant at Featherstone. In 2010 she took over as executive director. She has led the Martha's Vineyard Arts steering committee and in May of this year received the Massachusetts Tourism Award.
The two women will receive their award at a ceremony on Nov. 4 at 5 p.m. at the Grange Hall in West Tisbury.
The Creative Living Award was established to recognize members of the Vineyard community who embody the spirit of Ruth Bogan, who in the words of her friend Ruth Redding, was a "gallant woman who loved beauty, who loved the Vineyard and who believed anyone can do anything."
The award includes a small cash honorarium.
Past recipients have included artists, farmers, doctors and volunteers.