Something was missing along Dutcher Dock in Menemsha this week.
Before dawn last Monday, the legendary Unicorn dragger pulled away from dock and left Menemsha Harbor for the last time.
Owner Greg Mayhew and his son Todd motored the 75-foot dragger over to New Bedford, where it will likely be salvaged for parts.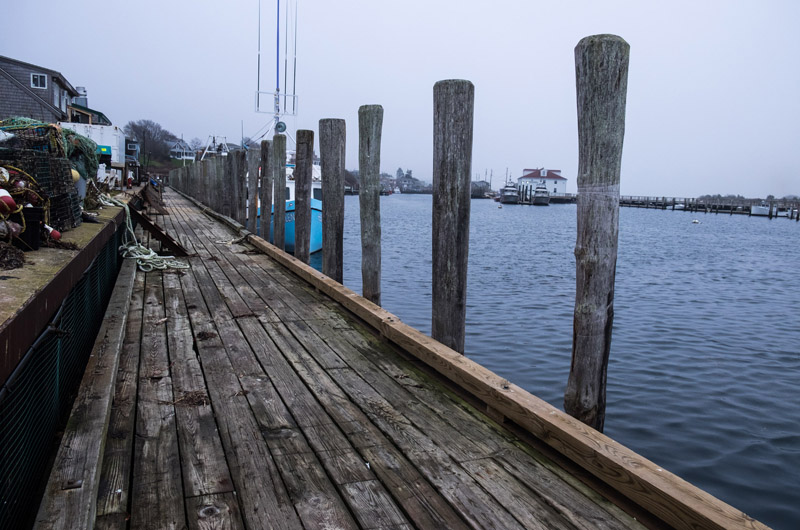 "It was a quiet departure," Mr. Mayhew told the Gazette this week. "We weren't really in the frame of mind to have a big send-off." The father and son team met up with family members in New Bedford and returned to the Island by ferry later in the day.
Over the past two weeks, many people have noticed the empty space in the harbor, where the boat has been a steady fixture since the 1980s.
"It's a mixed feeling," Mr. Mayhew said of giving up the ship. "When you had something for over 30 years, it's a good part of your life."
In the 1980s and 1990s, the ship would haul in groundfish, swordfish and scallops by the ton. But declining fisheries led to tighter quotas and tougher competition between local fishermen and companies on the mainland.
Mr. Mayhew recalled catching up to 40 swordfish in a single day on the Unicorn many years ago, but believed his days of commercial fishing were at an end. "More than likely if I do anything it will be small-time," he said.
As for the boat, he hoped someone might refurbish it and keep it on the water. "For its age it's in pretty good shape," he said. "But with the regulations, and no permits on it — most people don't want to buy an old boat to put their permits on."
The Unicorn's sister ship, Quitsa Strider II, was sold last year, although its fate is unconfirmed. "When you sell a boat, you never know what will happen to it," former owner Jonathan Mayhew said, adding that the ship is rumored to be fishing out of Boston.
The Unicorn may be gone, but her legacy remains on the Island. This summer, Greg Mayhew sold his federal groundfish permit — the last on the Island — to The Nature Conservancy, which has partnered with the Martha's Vineyard Fishermen's Preservation Trust to develop a permit bank to support Island commercial fishermen. The trust hopes to purchase other permits as well and lease them at an affordable rate.
The final voyage from the Island last week was a smooth one, with clear skies and a gentle breeze.
"On to a new chapter," Mr. Mayhew said.