Acting swiftly late Wednesday following the abrupt resignation of police chief Brian Cioffi, the Chilmark selectmen named former longtime police chief Tim Rich as interim chief.
Chief Cioffi, who had headed the department for the past seven years, submitted his letter of resignation last Friday. It was accepted by the selectmen at a meeting yesterday. The terms of Mr. Cioffi's contract required him to give 30 days notice but in the letter he asked them to waive the requirement. At their meeting Wednesday, the selectmen readily did so. No detailed reasons have been stated for the sudden departure, beyond Mr. Cioffi's statement that it was time for him to pursue other interests and spend more time with his family.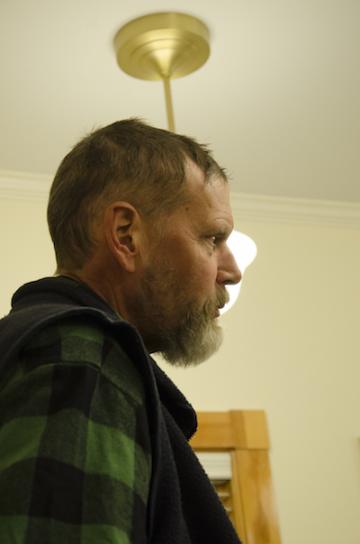 "[M]y family and I have decided that it is time for me to pursue other business opportunities," the chief wrote in the letter. "This is not an easy decision, but I am convinced that this is the right time to make a change if I am ever going to utilize my college training in forestry and my lifelong ambitions of working in an outdoor position, while hopefully spending more quality time with my family."
Mr. Cioffi, who is 41, began his career in law enforcement as a special officer in Chilmark in 1999. He moved around a little and returned to Chilmark as a full-time patrolman in 2001. In 2009 he was named chief, succeeding Mr. Rich who was retiring after 30 years on the job.
This week the former chief suddenly found himself back at the helm of his old department.
"Tim Rich has agreed to accept the interim chief position until we go through the search and hiring process to find a new chief," said selectman Bill Rossi. "We've worked out a contract for services, he has town insurance already from his retirement package. He's going to need a uniform. He's willing to start tomorrow. We're very grateful."
Mr. Rich said he was humbled.
"As I did when I was a chief of 30 years, I'll do it to the best of my ability," he said.
He told the selectmen he expects a seamless transition. "I met with the sergeant this morning. I'm very comfortable with his report about current staffing and the state of the department," he said.
Sgt. Jonathan Klaren, who was on hand at the meeting, added his own remarks. "I've worked with Chief Rich a long time and look forward to working with him again," he said.