It's not every documentary that tells the story of how it came about at the very start. But then, In the Company of Rose isn't just any documentary. It begins with James Lapine, a seasonal resident of the Island and Tony Award–winning playwright and theatre director, sitting across from poet and human rights activist Rose Styron. Mr. Lapine met Ms. Styron in passing, he explains, six years previously; he was soon invited to lunch at the Styron house in Vineyard Haven, and he asked if he could bring along his camera and record the conversation.
It was something of an experiment, Mr. Lapine says in the documentary.
That lunch turned out to be the first in a long series of interviews — 22 hours worth of interviews, in fact — that the pair would film over the course of the following years. In the Company of Rose, which the Martha's Vineyard Film Festival will screen on July 16 at the Grange Hall, is not some sweeping, distant documentary about Ms. Styron's life. Rather, it is the intimate product of Mr. Lapine's interviews all cut together — it's Rose's life in Rose's words.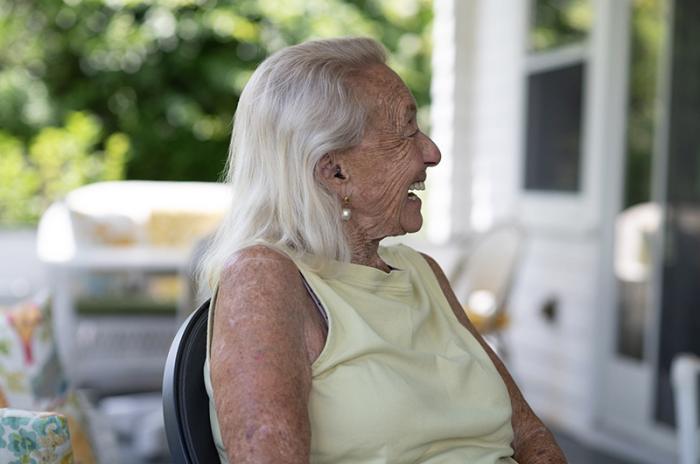 Ms. Styron is the widow of novelist William Styron, whom she calls Bill. For decades, the two lived a profoundly social life at the center of the American literary scene in New York and Connecticut. (For a sense of perspective, Ms. Styron met her husband at a dinner in Rome where they were joined, almost by chance, by a young Truman Capote).
The couple began visiting the Vineyard in the sixties, and Ms. Styron has now lived on the Island full-time for a number of years. She has became a fixture of the social scene. In a conversation with the Gazette, Ms. Styron joked that a friend once said her name ought to be Rose "Ubiquitous" Styron.
She calls herself a "connector," and said that she delights in the social aspects of Vineyard life.
"This is a wonderful place to get old in, because there are so many extraordinary people around," Ms. Styron said. "[They]'re artists or writers and political people or intellectuals of all kinds. And people who know how to do things with their hands, which I don't, and people who can give me advice, and help me garden and do all the things that I wouldn't be able to do alone."
Ms. Styron's local "ubiquity," her place at the center of things on the Vineyard, inspired Mr. Lapine to pursue a documentary project, even if it were loose and casual.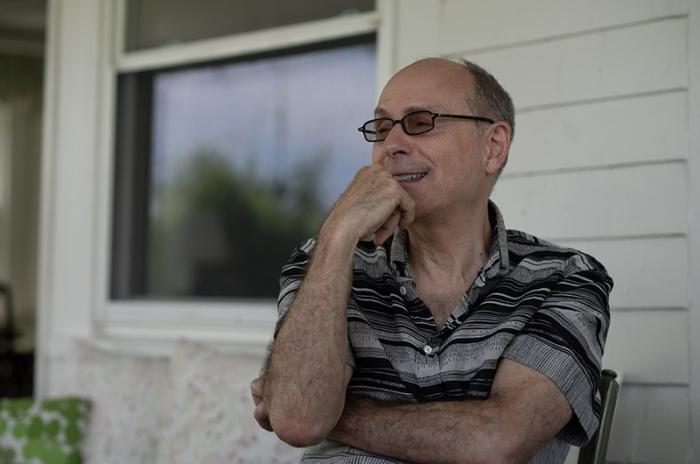 "I was very curious to know what your magnetic quality was that seemed to draw people," Mr. Lapine said to Ms. Styron in their conversation with the Gazette.
As the documentary project progressed, a friendship flourished. "You just put your fishing rod out and reeled me in," Mr. Lapine joked.
The friendship encouraged Mr. Lapine to keep to bringing his camera with him whenever he met with Ms. Styron.
"The thing about the friendship was [that] I wanted to share it with people," Mr. Lapine said.
At one point, he pitched the idea of a short film about Ms. Styron's life to HBO. They gave him some financing to keep the project going, but years later editing 22 hours of footage down to 40 minutes proved too daunting. Mr. Lapine decided to re-imagine the project as a feature film. In the Company of Rose, running just under 90 minutes, was first shown on the Island last summer.
Ms. Styron is now 92 years old, and her memory is sterling. She is working on a memoir that she began during quarantine and is now in its finishing stages. At one point in the documentary, Ms. Styron says that despite her advancing age, she stays social by making younger friends — friends like Mr. Lapine.
"Rose is about the future, not the past. And that's why she's amazing," Mr. Lapine said.
The Martha's Vineyard Film Festival hosts In the Company of Rose at the Grange Hall on July 16 at 6 p.m., with a conversation between Rose Styron and James Lapine to follow the screening.