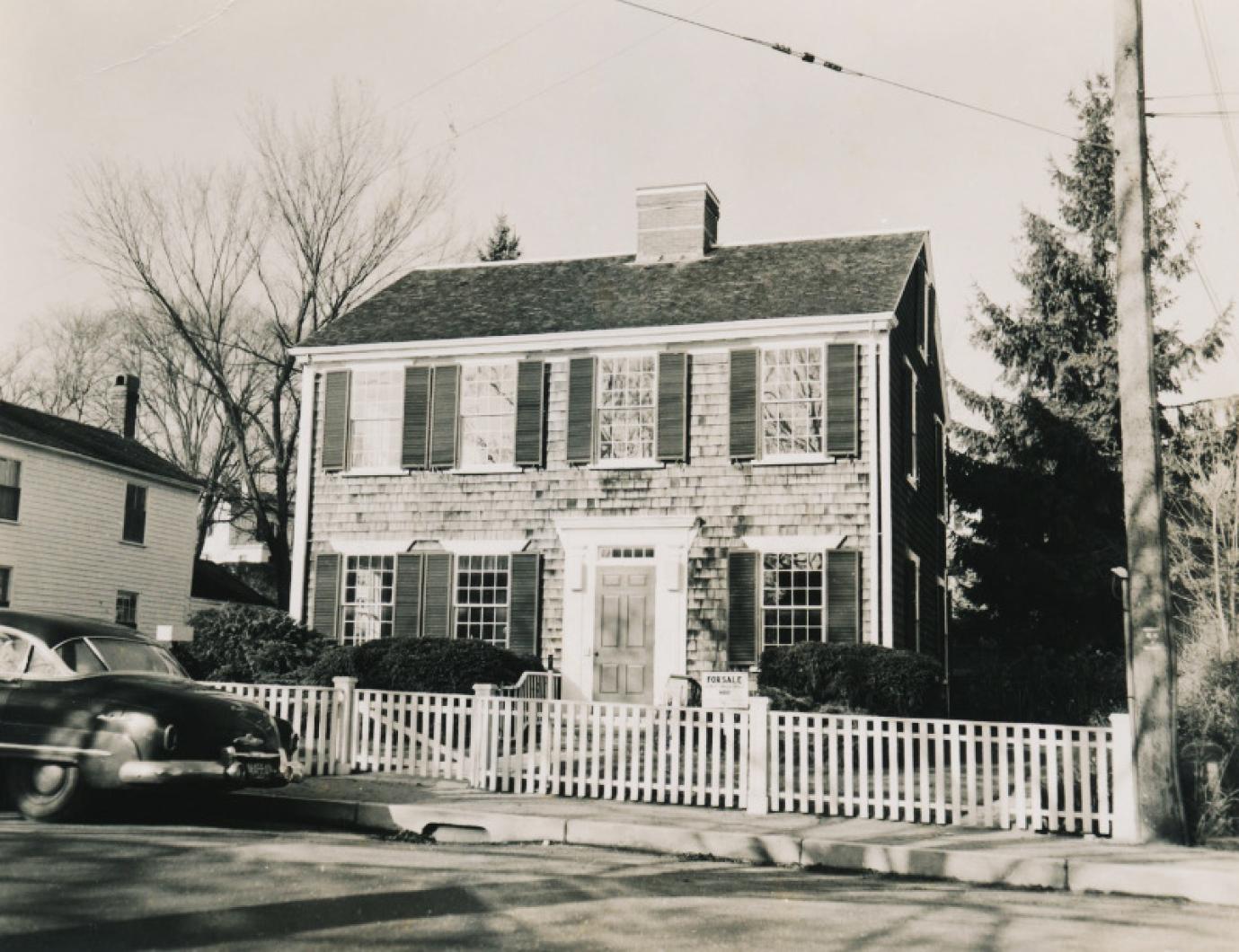 Although title has not yet passed, the sale is virtually completed whereby the Martha's Vineyard Cooperative Bank will purchase the Cosgrove house, so-called, on South Main street, Vineyard Haven, with the intention of moving into this building as soon as the necessary remodeling can be done. The present title is vested in Miss Grace T. Cosgrove although it was formerly the Island home of herself and her brother, Dr. Thomas C. Cosgrove.
The house reveals by the style of its architecture, its extreme age, and with its spacious grounds is one of the most attractive places in this section of the town.
Plans already accepted call for the converting of the entire first floor, and one large room on the second, to the bank's purposes. Two of the larger first floor rooms will be made into one, separated only by a counter. This will leave the lobby much as it has always been, with fireplace, winding stairway, and tiny closets, the whole finished in natural wood paneling. The first floor will also contain a conference room and an office. On the second floor, the one large room will be furnished for a directors' room. The permission required from the State Banking Commission was received this week, approving the moving of the bank from its present location in the Mansion House block.
An interesting detail, from the Gazette's point of view, is the fact that for many years this house was occupied by Mrs. Lucinda St. John, the Gazette correspondent for Vineyard Haven for a lengthy period.