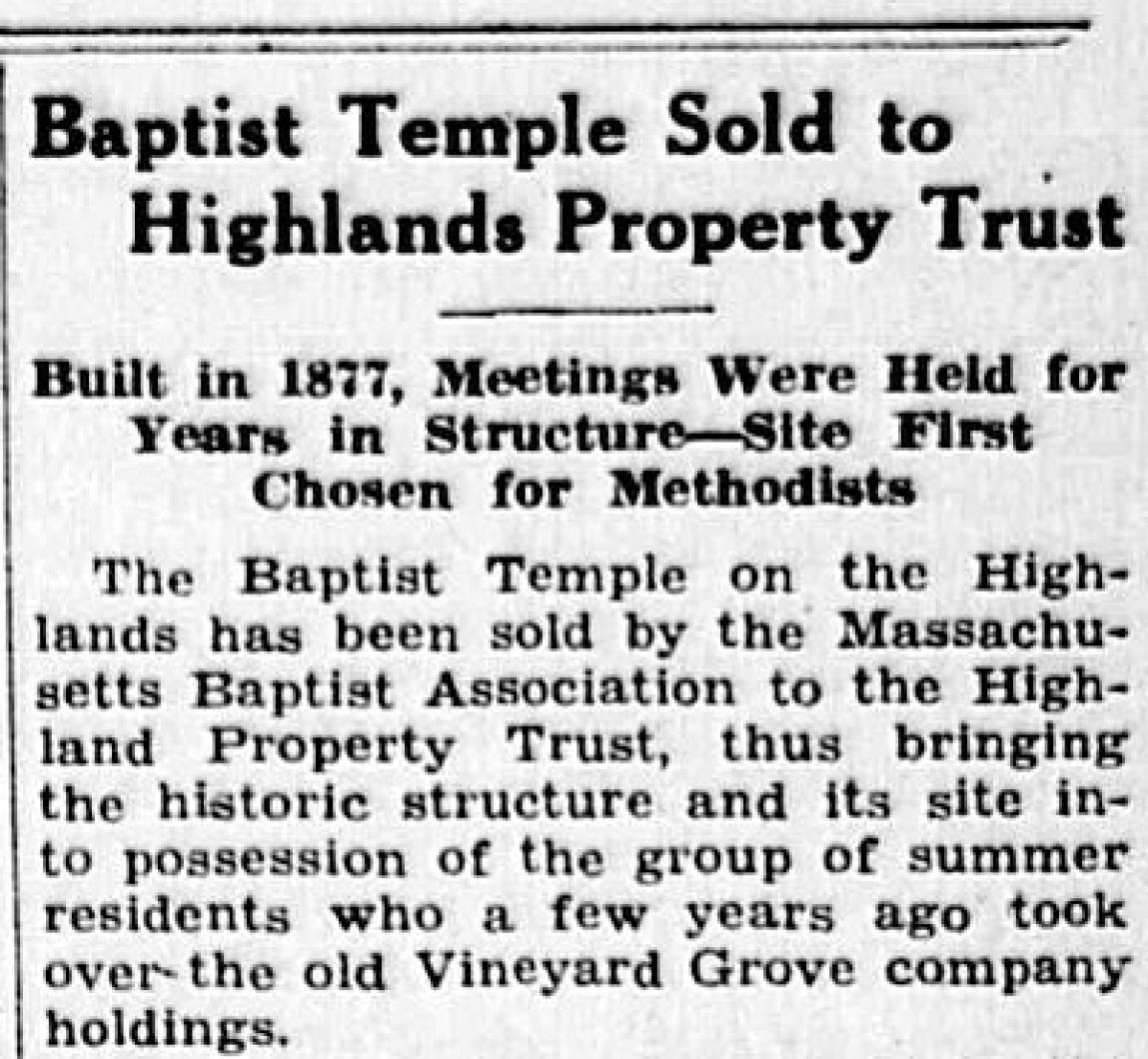 The Baptist Temple on the Highlands has been sold by the Massachusetts Baptist Association to the Highland Property Trust, thus bringing the historic structure and its site to possession of the group of summer residents who a few years ago took over the old Vineyard Grove company holdings.
No services have been held in the temple for some years, and the sale marks the end of the activities of the Baptist Vineyard Association which held annual meetings for a long period. The association was formed in 1875, and the temple was built in 1877. Originally the circle in which it now stands had been reserved for the Methodist camp meetings, when it was believed that the Methodists would flee "over Jordan" to escape the intruding worldliness of the Oak Bluffs development. But the Methodist Association was too deeply rooted in old Wesleyan Grove.
When the Baptists planned to begin camp meetings here, efforts were exerted to sell them land at Katama and West Chop, but the Vineyard Grove company had a site already designed for the purpose, and added to it other inducements.
The Baptist Temple was the second of the three places of summer meetings to be erected; Union Chapel was first in 1871, then came the temple in 1877, and the iron tabernacle replaced the old tent of the Methodists in 1879. A dedication service was held in the Baptist Temple in 1878.