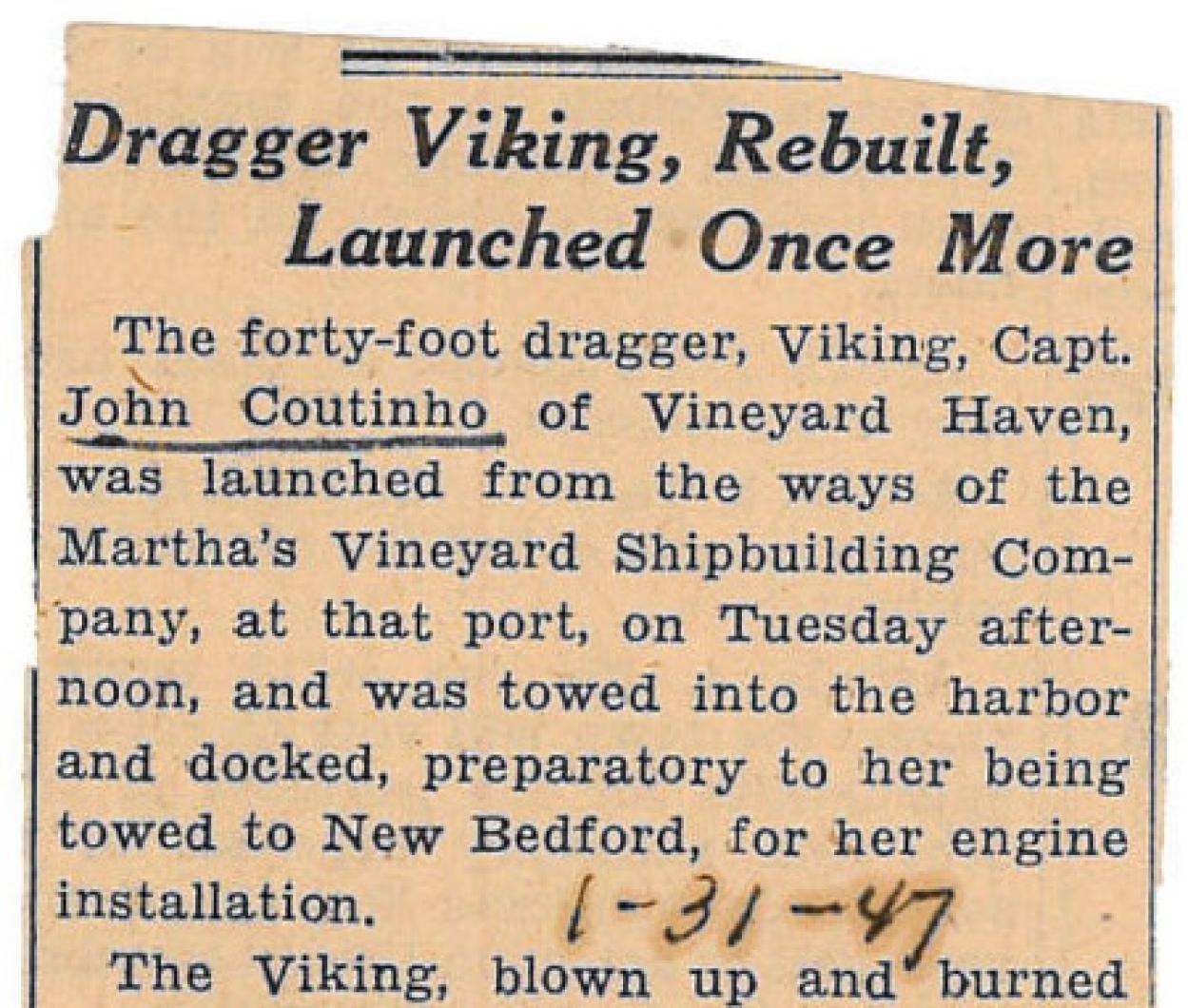 The forty-foot dragger, Viking, Capt. John Coutinho of Vineyard Haven, was launched from the ways of the Martha's Vineyard Shipbuilding Company, at that port, on Tuesday afternoon, and was towed into the harbor and docked, preparatory to her being towed to New Bedford, for her engine installation.
The Viking, blown up and burned last August, was purchased after the catastrophe by Captain Coutinho, who has had the vessel rebuilt and remodelled at the Vineyard Haven yard. The work began in September, and has constituted the first job of real vessel construction performed on the Island in many years, the job requiring complete rebuilding, and close to forty per cent new construction.
Albert Allen, yard superintendent has been steadily employed on this work since its start, together with other employees of the yard, the owner, and his son Frank, who operated under Mr. Allen's direction. The long-shore verdict is that the Viking is today a far better and more seaworthy craft than she was before misfortune struck her.
Following the installation of her Diesel engine in New Bedford, she will return and engage in dragging out of Vineyard Haven.