Her aunt was four years old when American women won the right to vote on August 26, 1920. Today, on the 88th anniversary of women's suffrage in this country, Maureen White will be at the Democratic National Convention in Denver, Co. With her daughter by her side, Ms. White will watch Hillary Rodham Clinton, senator of New York and longtime Island visitor, take the podium and address her party.
Ms. White, former national finance chairman for the Democratic party who campaigned this spring with Senator Clinton, will listen intently to the woman who could have been the first female president of the United States. But she will be thinking of her aunt. "When I think of campaigning with Hillary, I think of my 92-year-old Irish Catholic aunt from western Massachusetts. She was married to a factory worker. She worked for the veterans' association. She wrote for the Berkshire Eagle. She did not go to college. She campaigned for Hillary in the Berkshire mountains and when Hillary withdrew, she was in bed with pneumonia. She pulled herself out of bed and watched with tears in her eyes. And this is not someone who was at the forefront of the Betty Friedan movement. She just wanted to see a woman in the White House before she died," Ms. White said recently from a window seat in her West Tisbury kitchen.
It was shortly after nine in the morning, and already newspapers from around the country were spread out on the countertops, the pages pulled apart, the latest news pored over. Ms. White is one of many women who were torn over how to vote this year when they entered the primary ballot booth as Democrats: vote to put the first woman in the Oval Office or the first black man?
"How to deal with both racism and sexism," Ms. White asked. "Both are in the campaign and have been a part of the campaign since the beginning and will continue to be a part of this campaign. This campaign will be analyzed for decades for what it means for the advancement of both women and black men. For decades to come."
This weekend, Ms. White traveled to the convention with her husband and four children. On Sunday, Sen. Barack Obama named his running mate and yesterday Senator Clinton urged the 18 million supporters who voted for her in the primaries to back the Obama ticket.
Ms. White remains concerned that the conversation about women's issues which heated up during the Democratic debates earlier this year has stopped.
When she campaigned across New York state and Iowa for Senator Clinton this winter, she was most struck by working-class mothers juggling children, sick parents and marriages. "This is a kind of woman who really needs government. She is one car breakdown away from missing a mortgage payment. She cares about health care for her kids, her parents, herself. She cares about education and equal pay. She doesn't want to be transformed or inspired. She just wants to be helped and she believed Hillary would help," Ms. White said.
After Senator Clinton dropped out of the race in June, some of her supporters turned to John McCain, but Ms. White was not one of them. She pointed to the women working on Senator Obama's campaign — finance chairman Penny Pritzker, top advisor Valerie Jarrett, finance director Julianna Smoot. "It's important and ground breaking. Men have always been at the head of business," Ms. White said. A USA Today/Gallup poll released Sunday showed Senator Obama leading Senator McCain 48 per cent to 42 per cent among registered women voters.
Meanwhile, Ms. White pointed to the mainstream media who this spring attacked Senator Clinton for the size of her ankles, her cackle, her nagging mannerisms. She mentioned the calls from within the Democratic party for Senator Clinton to withdraw from the race without a roll call vote. "That had never been said to a man before," she said. "The leadership of the party was silent on the very apparent sexism in the campaign."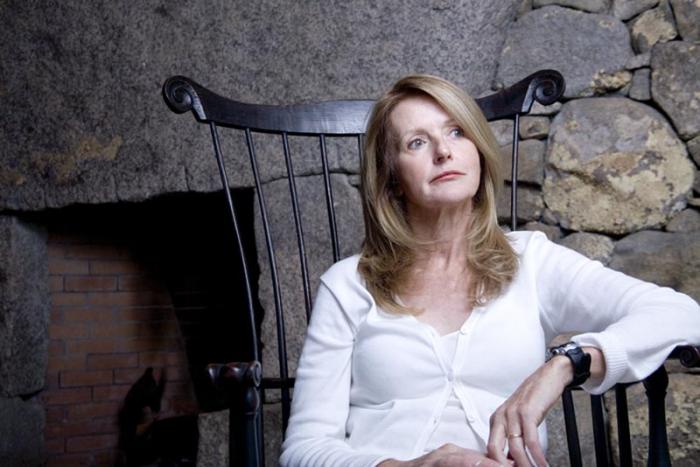 She continued: "There are a lot of people, my husband included, who didn't see the sexism in the election. Women feel sexism and see sexism in a way that men don't."
Award-winning journalist and Oak Bluffs resident Charlayne Hunter-Gault agreed, but said the problem extends beyond a discussion of race and gender to a discussion of race within gender. "The one observation I would make is that there seems to be a real schism between black women and white women on this issue and I think that it really cries out for some affirmative action on the part of both white women and black women because it just seems to be that there's little communication," she said. "There's a real challenge in the months ahead for black women and white women to start communicating."
Bonnie Berger, another Clinton fundraiser and Chilmark resident, agreed. "Black women are adversely affected. They make 67 cents to the dollar. White women make 70 cents to the dollar. And Hispanic women make 57 cents. It's pretty shocking," she said. "Women's rights have been slowly dripping for years and years and years," she continued. "We need to be talking to both campaigns and saying, We want to be heard."