The Vineyard girls' varsity soccer team has faced tough nonleague competition in its first matches of the season, most recently dropping matches to the mainland powerhouses of North Plymouth and Barnstable.
After last Saturday's 2-0 loss to North Plymouth, assistant coach Ken McCormick noted of their opponent: "I wouldn't be surprised if they didn't win their league."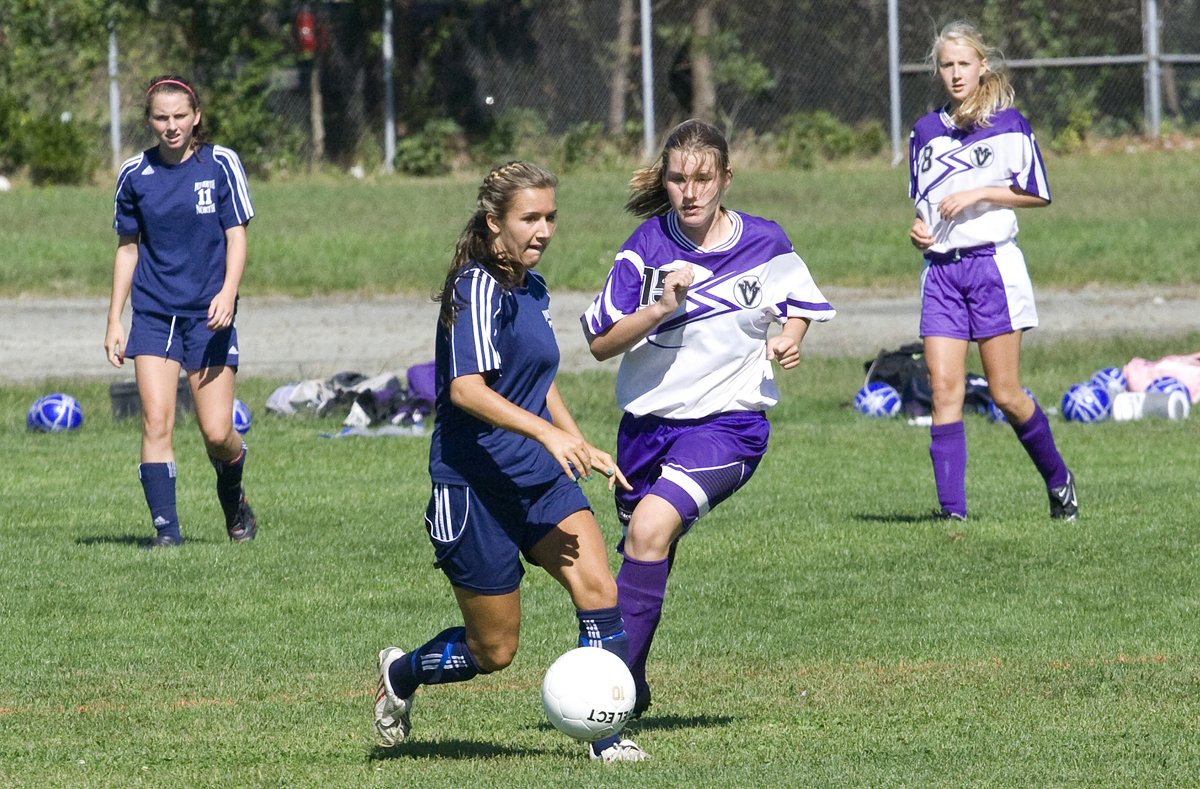 The varsity girls are "very skilled and talented," Mr. McCormick said, but competing with schools drawing from student bodies of over 2,000 is no easy task. Nevertheless, the squad remains dedicated to the task, and is currently preparing to take on Falmouth at home on Friday at 4 p.m.
With its most difficult matches coming in nonleague play, however, the Vineyarders look to put forth a good showing in the Eastern Athletic Conference this season.