If the walls at Nectar's could talk, or sing for that matter, they would share an intricate story of rock and roll, blues, folk, hip-hop, reggae and pop, but more than that, the story of the soulful music community on the Vineyard. Now, as the only remaining music club on the Island prepares to open for its third season, one thing remains true about the venue: No matter who's in charge, the music continues to challenge a Vineyard audience.
"We have a reputation for having musically talented people up here," Nectar's managing partner Christopher Walsh said from Nectar's in Burlington. "We want to give the people what they want, but we want to challenge them to check out new music. We feel that's our responsibility."
Nectar's is releasing today the first half of its summer lineup, which emphasizes diversity and appeal to all ages. Mr. Walsh and general manager Aaron Busick said they're bringing in new acts and returning favorites.
"It's really an epic schedule," Mr. Busick said. "We're releasing the lineup piece by piece but it will have something for everyone."
Grammy-nominated reggae artist Dawn Penn will open the season over the Memorial Day weekend holiday, followed by a night of local bands. Island favorite Entrain will round out the weekend on Sunday night.
Booking this season proved to be easier than in the past, Mr. Busick said. The managing partners previously leased the space and were not able to book acts until May. But this summer will mark the first season the Nectar's boys run the nightclub as building owners. Nectar's bought the former Hot Tin Roof and Outerland space in December with partner and pizzeria Flatbread, and as a result have had ample time to see which artists were making their way to the Northeast this summer.
"We had hundreds and hundreds of suggestions, and what's exciting is, a nice chunk of those recommended names are going to be here this summer," Mr. Busick said.
Nectar's created an online survey for Vineyarders to share their opinion about seasons past — what was your favorite show, what acts do you want to see this summer? Mr. Walsh said they took the top five choices very seriously and as a result are actively pursuing those bands. But you'll have to wait a few more weeks to see who those names are. The second phase of the lineup will be released May 6.
"There were a couple that are not realistic and we can't afford, but the majority of them we can," Mr. Walsh said. People requested the likes of Led Zeppelin, the Furthur, and the Jimi Hendrix Experience, the Black Keys and Mumford and Sons.
"If we can get the right dates we can do itit's a no-brainer. If you have 500 people asking for a particular band, you know it's going to be a success if you can lock it in."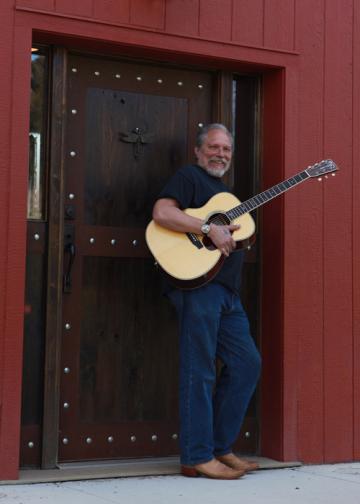 The first wave of big acts will include Jorma Kaukonen, founding member of Jefferson Airplane and Hot Tuna. Mr. Kaukonen, a legendary finger-picking blues guitarist that Mr. Walsh described as a pillar in the blues community, will perform June 15.
"We're feeling awesome about it. It's a really big name, we haven't done anything like it in the past and we're being mindful of trying to appeal to the older community," he said, adding one of the most frequent critiques they receive is not catering to the 50 years and older crowd. "Hopefully this will send a message that we're trying to appeal to everyone this summer."
Keller Williams was one of the most frequently requested names on the survey, and he'll take the stage on July 1. The one-man jam band is known as a mad scientist of sorts onstage with his mix of funk, jazz, reggae and bluegrass.
Another returning act will be the Taj Mahal trio, an act that hasn't performed on the Vineyard in a few years but is always welcomed by the reggae fan base here. Mr. Walsh and Mr. Busick have been working on securing the trio for over a year now, and feel the group's demographic today spans all age groups. For those wanting reggae and rock on a regular basis, Vineyard band the Grateful Dread will take up their summer residency in June.
"One of the more interesting things that we had a hunch about is we had a lot of requests for more electronica," Mr. Walsh said. "There's a huge resurgence right nowthat was a world that we didn't really delve into that much in the past and now we're feeling more. We've got a few irons in the fire."
But not to worry, Vineyard favorites are set to return. Although no dates have been confirmed, Grace Potter and Barrington Levy will most likely be making an appearance this summer, with some special two-night appearances by yet-to-be-named artists.
"One of the things we're trying to do is build trust like we have in Burlington. We developed respect and trust in the community for a musical taste sampling, where we give people what they want but at same time we challenge them to check out new things," Mr. Busick said.
"The whole trust between you and the customer about aesthetic choices, we're getting there," Mr. Walsh added. "Once we feel we have the trust of the community from the scheduling standpoint, we're going to get even more aggressive."
Tickets are available online starting today at nectarspresents.com and ticketsmv.com.