Along the streets of Edgartown, garlands twist up the lamp posts, lights string along shrubs and wreaths hang on the stores' front doors. For 31 years the town has celebrated Christmas with a Main street parade, and come Saturday morning, the sleigh bells will be ringing and the children singing as Santa makes his way down the street, with 45 other floats following behind.
But these days the event is much more than just a wave from Santa's sleigh. What was once just a parade has turned into a three-day celebration, featuring concerts, holiday tours, a chowder eating contest, book signings, sauce samplings, store sales and more.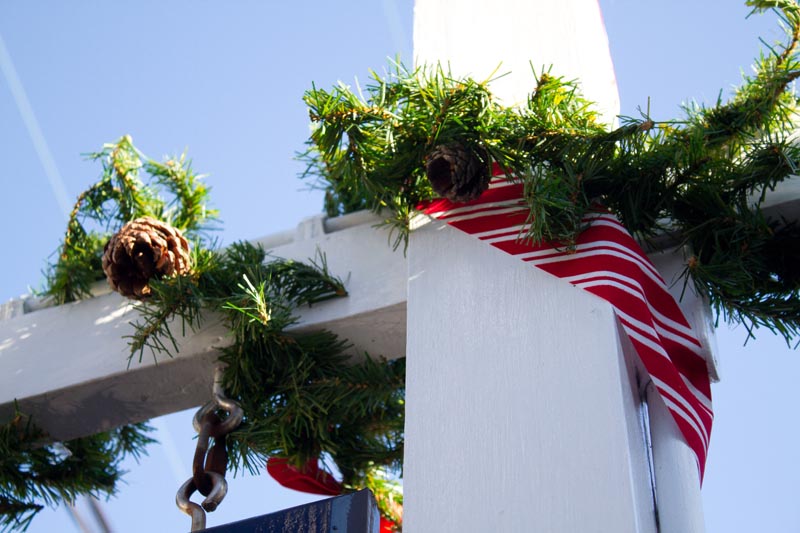 Even the parade itself has a new addition, with Louise DuArt providing commentary during MVTV's live coverage of the day.
"It's the kickoff to the Christmas season," said event chairman Janice Wooden of Christmas in Edgartown. "It brings people in from all over the Island."
It also brings in off-Islanders, she said, who will hopefully fill up the booths at restaurants like Lucky Hank's for holiday brunch, Sharky's Cantina for spiked hot chocolate or Chesca's for sauce sampling.
The inns, too, will have their fill, said Elizabeth Rothwell, director of marketing and special events for the Harbor View Hotel and Kelley House.
"It's usually a busy weekend for us, but we are busier than we were last year," said Ms. Rothwell.
She said both hotels are almost fully-booked for the weekend.
The Harbor View will be a prime spot for holiday cheer this year, and a quick carriage ride from the Mini Park on Main street will take riders directly there. Across the street, the lighthouse will be ceremoniously lit at 6 p.m. on Friday evening. Inside the hotel, stuffed friends await at the Teddy Bears Suite, a benefit for the Boys' and Girls' Club of Edgartown.
"We basically convert one of our guest rooms into a teddy bears suite, literally," said Ms. Rothwell. "It's completely filled with teddy bears."
New this year is a workshop for children to write letters to Santa. And if they leave an address, Santa will even write a letter back.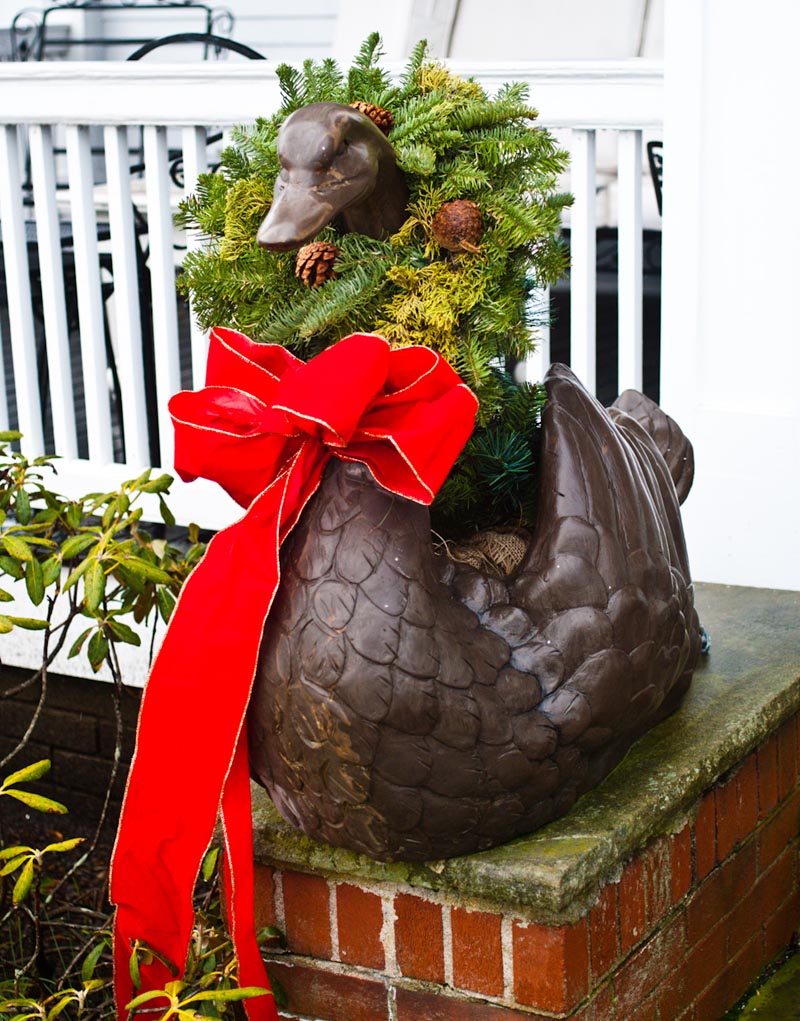 Santa himself will spend some time at the hotel visiting with children, with each donation benefiting the Vineyard Nursing Association.
In addition to hosting a plethora of events, Ms. Rothwell said the staff is hard at work for their parade float.
"Last year we won first place. We are hoping for first place again this year."
She added: "It's an event I remember attending as a child since I was growing up here, and I definitely think it's fun for everyone involved."
Just outside of town Morning Glory Farm will host hay rides and cookie decorating at their farm. The Trustees of Reservation, too, will be giving rides this year, with a sleigh ride tour of Cape Pogue on Chappaquiddick, complete with coffee and hot chocolate.
"It's fun to have the same old traditions," said Ms. Wooden. "The nice thing about this is that if anything does have a fee or charge, it all goes to charity."
Purchases of donated art and crafts at the Handmade from the Heart fair benefit the Hospice of Martha's Vineyard, and both the Holiday Soiree Cocktail Party at the Dr. Daniel Fisher House and the Minnesingers Concert raise money for the Martha's Vineyard Preservation Trust.
And Susan Mercier, manager of Edgartown Books, has rekindled the book donation drive for the Red Stocking Fund.
"It's amazing to me just how giving people are," said Ms. Mercier.
Ms. Wooden said Christmas in Edgartown raised more than $10,000 in sponsorships this year.
"It's such a special time," she said. "All we need is a little bit of snow. Then it'd be perfect, a real Norman Rockwell."