Chilmark executive secretary Tim Carroll and West Tisbury firefighter Glenn DeBlase boarded a plane for the Caribbean on Wednesday morning this week, kicking off the first initiative for the recently founded Sister Islands program between Martha's Vineyard and the island of Saint Vincent.
The project was spearheaded by Anita Botti, a West Tisbury resident who served as chief of staff for former Secretary of State Hillary Clinton's Office of Global Women's Issues. Ms. Botti is also a former director of the Peace Corps, drawing on her experience as a Peace Corps volunteer in Saint Vincent 40 years ago.
The Sister Islands program is similar in concept to the Sister Cities program, which creates ties between similarly-sized cities around the world. Boston, for example, has eight sister cities, including Barcelona, Brasilia, and Melbourne, Australia.
Saint Vincent is a 133-square-mile sovereign parliamentary democracy, the largest island within the archipelago country of Saint Vincent and the Grenadines, and is home to about 100,000 people. Like the Vineyard, Saint Vincent has six towns, one hospital and one airport.
"I thought it might be an interesting idea to get some of the people on this Island together with that island," Ms. Botti said in an interview with the Gazette. "Particularly around issues affecting fire and evacuation."
"The island [had] had a rash of fires — serious, serious fires," she recalled. "The best analogy I can give is that they have a fire department in Edgartown but the fire is in Aquinnah."
The Island's two police and fire departments are joint entities, meaning double duty for the officers. During one of her visits to Saint Vincent, Ms. Botti told the departments about Martha's Vineyard's volunteer firemen.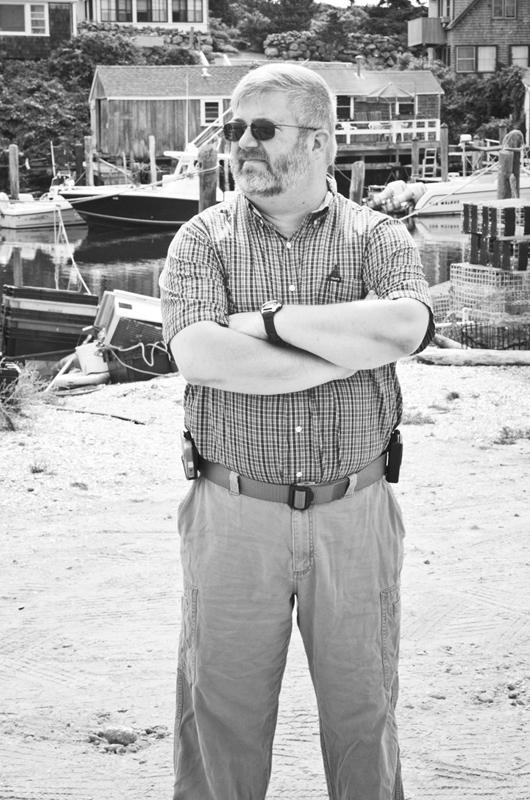 "Then it dawned on me," Ms. Botti said. "That's an island, Martha's Vineyard is an island. It's obvious, but that's how epiphanies occur. The similarities started to overwhelm me."
A relationship between the two Islands also existed centuries ago, during the Vineyard's whaling heyday.
"Our ships leaving Martha's Vineyard would stop in St. Vincent and Bequia, [another of the Grenadine islands]," Mr. DeBlase said. "They would share knowledge and information just like we're doing today."
In January Ms. Botti and a delegation from Saint Vincent including U.S. Ambassador to Barbados and the Eastern Caribbean Larry Palmer and Minister-counselor from the Embassy of St. Vincent and the Grenadines Omari S. Williams, met with Dukes County officials and Island town emergency directors.
Rather than having a federal agent speak with Saint Vincent ambassadors, Ms. Botti wanted to gather people who personally understand the needs.
"A federal agent would not have the character of people who live on an island, which is invaluable," she said. "An island is a closed circuit. People can appreciate the care of limited resources and that solutions have to come from within."
"Basically, they could have FEMA show up, but FEMA doesn't live on an island," Mr. Carroll said.
Fire management was the first issue tackled by the group, although other topics, such as hazardous materials treatment, environmental concerns and education were discussed. Mr. Carroll and Mr. DeBlase's trip will be an inventory and educational visit.
"It's an assessment of fire and emergency services," Mr. Carroll said on Monday. "Not to tell them how to do it better, but to see what they have and see what they do."
Mr. DeBlase, who has been a Vineyard volunteer firefighter for 24 years and is currently based in West Tisbury, said primary issues of concern for any island with rural environments are water availability and site access. Mr. DeBlase is already familiar with Saint Vincent, having delivered sailboats there in the past, but said he was unsure what to expect during the trip, which will last until May 1.
"It's a very preliminary visit," he said.