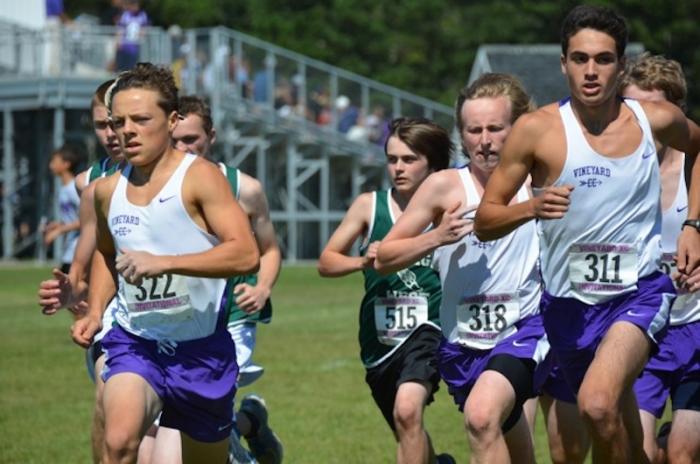 Cross country runners representing 14 schools, 460 in all, competed in the seventh Annual Martha's Vineyard Invitational Saturday at the regional high school.
Bishop Feehan ran away with team wins in both the boys' and girls' competitions.
The Vineyard as a team was seventh in 11.
In the girls' race, Feehan senior Abbie McNulty ran a scorching 17:32.14 to lead the pack, breaking the Vineyard course record.
Junior Julia Neville ran a 21:47.09 to place first for the Vineyard, finishing 29th of 85 overall.
Senior Lilly Neville placed 45th with a time of 23:13.31. Junior Willow Wunsch and senior Lucy Norris finished back to back in 49th (24:03.98) and 50th (24:22.90) place respectively. Senior Willoe Maynard placed 63rd with a time of 25:55.90.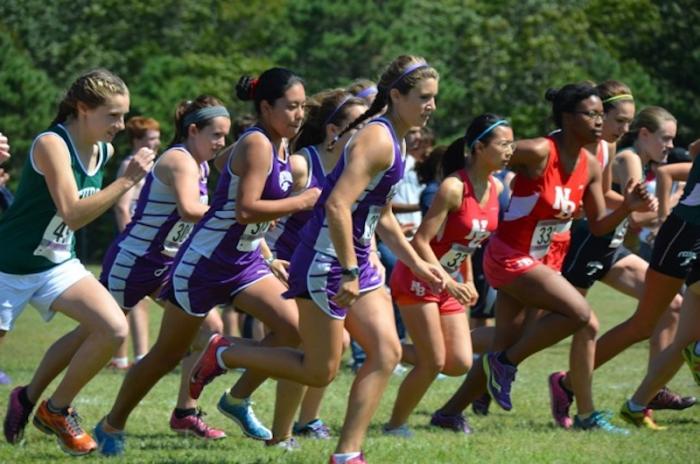 Senior Jeremy Alley-Tarter was first for the Vineyard boys, who were fifth of 13 teams. He ran a 17:37 to place 12th in a field of 97 runners. Senior Isaiah Maynard was just behind, running 17:43.74 for 14th place. Freshman Patrick Best made his varsity debut with a 17:52.46, good for 20th place, and senior George Sykes was 34th with a time of 18:24.70. Senior Thorpe Karabees, sophomore Silas Berlin, and senior Galen Mayhew rounded out the varsity runners, placing 56th, 62nd and 64th respectively.
The cross country teams travel to Coyle and Cassidy Wednesday for a dual meet.