Edgartown selectmen Monday rejected bids for repairs to the barn roof at Katama Farm when all came in well over budget.
In April 2013, voters at the annual town meeting approved spending $40,000 for repairs to the roof of the town-owned barn at the farm, which is leased by the Farm Institute.
The selectmen rejected the bids without discussion.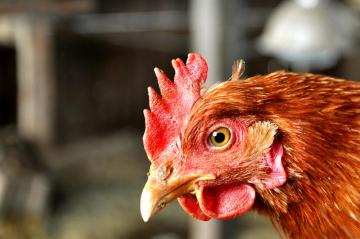 Edgartown procurement officer Jen O'Hanlon told the Gazette later that the town received three bids for the work; the lowest bid came in at $57,600. The next lowest bid was $89,548 and the highest bid was $186,000.
Ms. O'Hanlon said she believed the conservation commission will ask for additional funding for the project at a town meeting in April. If that is approved the project would go out to bid again.
In other business, selectmen heard about plans to use sand from Great Pond to replenish Fuller street beach.
Town dredge advisory committee chairman Howell Kelly said 22,000 cubic yards of sand were dredged from Great Pond in a joint project using the town dredge and the Great Pond Foundation dredge. The plan is to move 1,000 cubic yards of the sand, which Mr. Kelly described as "absolutely pristine," to Fuller street beach, which been diminished by storms and erosion.
The selectmen gave approval for the dredge committee to ask the Crackatuxet Trust and Herring Creek Farm for permission to move the sand across the private property.
Animal control officer Barbara Prada gave her quarterly report to the selectmen, including a year-end wrap of the number of animal calls and a farm census.
Ms. Prada said she received 870 dog calls in 2013, and 212 calls about cats. A total of $770 in impound fees were paid to the town treasurer, while 14 dog bites and one cat bite were reported. May was the busiest month, with 213 reported animal incidents.
The farm census showed 86 cattle, 13 goats, 30 rabbits, three llamas, five alpacas, 97 sheep, 79 equines (24 are miniature horses) and 1,609 chickens.
"I didn't realize we had that many chickens in Edgartown," selectman Art Smadbeck said.