In 1978, Hugh Weisman and about 180 other runners jumped in a fleet of pickup trucks and vans at Beetlebung Corner in Chilmark. A hundred of them had professionally printed numbers; the other 80 or so had made their own using markers. The runners stared out the windows as they rolled over the hilly terrain of Middle Road, before unloading at the start line of the first Chilmark Road Race.
On Saturday morning, 37 years later, Chilmark will celebrate its largest road race to date. A total of 1,600 people from around the world will run this year, 100 more than last year. Although the race has grown exponentially since that first year, the spirit of the event remains unchanged.
"On the organizational end it's still informal. It is very informally run without months of committee meetings. It is still mostly run out of pocket with me and my family and people from the [Chilmark Community] Center," said Mr. Weisman, who founded the run.
This year, runners will wear timing chips and none of their numbers will be written by hand, but the tradition of bussing participants from the finish to the start lives on.
"There aren't many 5K races that bus people to a start," said Mr. Weisman. "It is exciting, especially for a 12 year old who may have never run a race to all of a sudden get on that bus and go up the hills and down the hills and wonder if they will be able to run all that way back. It makes it kind of seem longer than a typical race that starts and goes in a circle, or goes out and back and ends up in the same place."
While the Chilmark Road Race is a difficult course, full of brutal hills, it has always been welcoming to runners of all ages. There is no age minimum and children as young as two years old will enjoy the course from the comfort of their strollers.
For some runners, the course will be daunting, but the spirit and cheers of supporters who will line the course from start to finish will carry them along. Every year, swarms of people gather at Beetlebung Corner, cheering on friends, family and strangers as they make the final push for the finish line.
"Beetlebung Corner always gets a little out of control. It's one of those really magical moments where the community comes together," said Nancy Street, the summer program committee chairman for the Chilmark Community Center.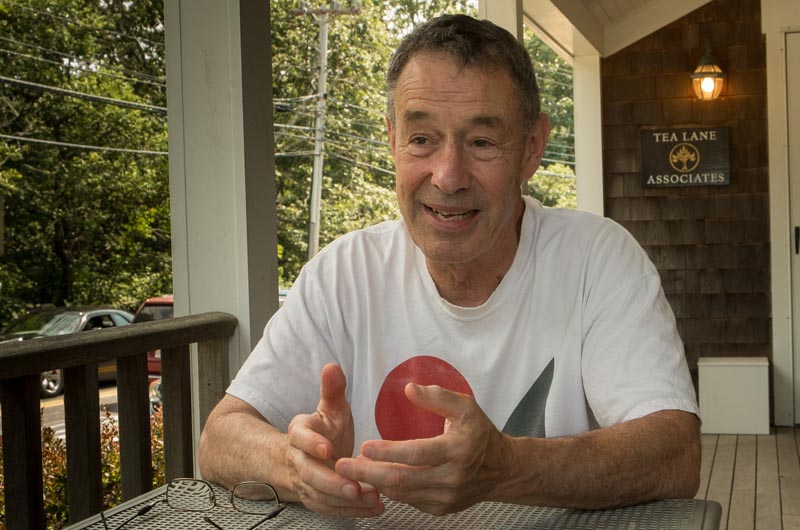 Since its first year, the money raised from the road race has benefited the community center. In recent years, the majority of the money has gone toward massive scholarships for year-round Island residents who want to send their kids to the community center summer camp. "We subsidize about $22,000 worth of camp fees for Island kids because we want Island kids here. We want this to be an option for their families as much as it is for summer families," said Ms. Street. "The interaction between the summer and the winter kids has always been something that is special about the center and we really want that to continue."
The community center is a nonprofit organization, and this weekend is crucial to keeping their programs running throughout the year. In addition to the road race, this weekend the center will host the annual Alex Cohen Memorial Basketball Marathon.
Unlike previous marathons, this year the event will be spread over two days. On Friday morning, kids aged six to 12 will take the courts, followed by an adult tournament from noon to 4 p.m. on Sunday.
This year, the basketball marathon celebrates its 25th anniversary. In 1988, Alex Cohen founded the marathon, combining his love of basketball with his passion for helping people who were less fortunate than him. For the next three years, every summer Mr. Cohen invited the Island community to hit the courts for as long as they could to raise money for charity.
Then, in 1991, Mr. Cohen tragically died in a car accident while driving back to Duke University where he was a student. After the accident, the basketball marathon went into a hiatus, but a few years later, one of Mr. Cohen's friends from the community center, Nathaniel Scott, called Mr. Cohen's parents and asked their permission to restart the tournament in Alex's memory.
"Nathaniel asked our permission and we said absolutely," said Irv Cohen, Alex's father. "That year, there were kids who were four or five years younger than Alex was at the time who formed a new kind of group, but there were still four or five guys from the original group."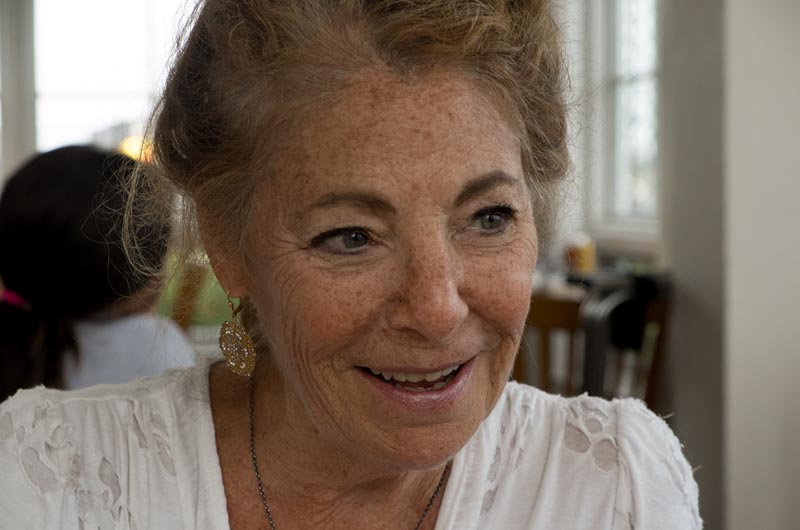 Although Irv Cohen will not play in the marathon this year due to a recent knee surgery, many of the 14 original marathoners will return to honor Alex Cohen's memory and help raise money for the community center. On the sidelines, Irv Cohen and his wife Margo will be cheering on the players as they play through the afternoon.
To date, the marathon has never been cancelled due to weather, and from early predictions, it appears that this year will be no exception. As always, basketball players of all skill levels are encouraged to show up throughout the marathon and play for as long as they like.
"It's a real pickup thing — you can just show up and play," said Ms. Street. "There aren't that many opportunities to play basketball on the Island, and this is a great opportunity to come out and show support for the Cohen family who have a long history here in Chilmark. It's really important for us to acknowledge that and to remember Alex."