A film documenting commercial fishing on the Vineyard, studies of northern long-eared bats and piping plover chicks, and farm equipment fueled by waste vegetable oil are among the projects to receive funding from this year's Vision Fellowship Awards, which were announced Tuesday.
The fellowships are awarded annually to those with a commitment to the Island and an emphasis on sustainability. Ten projects involving 12 Vineyarders will receive funding this year, according to a press release.
The fellowship was established in 2006 by the Kohlberg family's Philip Evans Scholarship Foundation. Jerome and Nancy Kohlberg also own the Vineyard Gazette.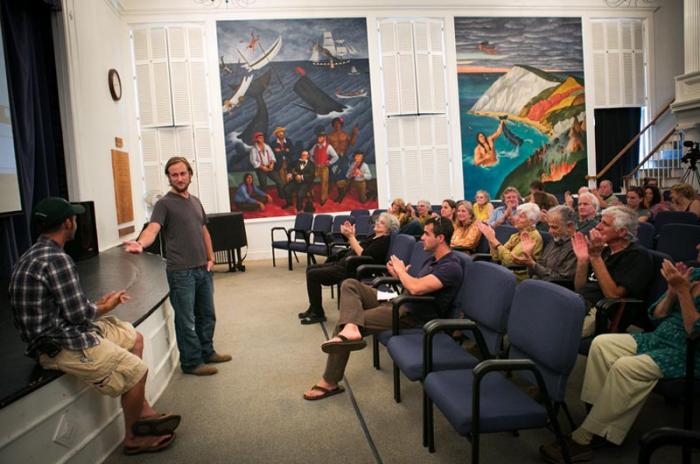 Several of this year's fellows have an emphasis on education and Island wildlife and ecology. Martha's Vineyard Regional High School senior Erin Hickey is receiving a fellowship to pursue an undergraduate degree in biochemistry; this summer, she will work on a research project with BiodiversityWorks that tests success of chick shelters in reducing predation on piping plover chicks.
BiodiversityWorks director Luanne Johnson and assistant director Liz Baldwin have received a fellowship to study another Island species, the northern long-eared bat, which has has been depleted by white-nose syndrome. The Vineyard has been a safe haven for the species. By researching the bats' distribution, roosting and migration behavior, the study could help protect these rare bats and recover the species in the Northeast.
Saskia Vanderhoop, the founder and director of Sassafras Earth Education in Aquinnah, will continue studies with Nature Connection Mentoring, which is a holistic approach to learning and living. The focus will be on bird language, which is intended to deepen connections to nature by understanding bird communication patterns.
Biologist Kendra Buresch has received a fellowship to create a new science-based conservation education program. The Nature Conservancy, Polly Hill Arboretum, BiodiversityWorks and Island Grown Schools will serve as an advisory committee.
Charter school teacher Cristina LaRue will also work on a project that combines education and the environment, with a fellowship for her pursuit of a master of science in ecological teaching and learning at Lesley University. During the summers, she will work on a natural history docent-training program at Felix Neck Wildlife Sanctuary.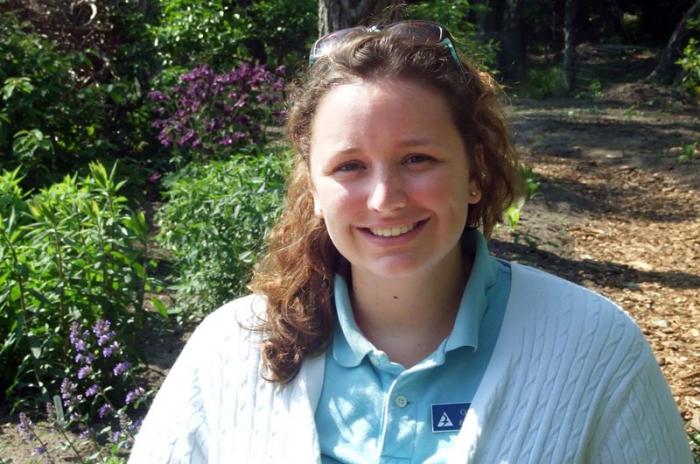 Martha's Vineyard Regional High School physics teacher Dana Munn will continue his work in the area of alternative and renewable energy and education. His professional development activities focus on photovoltaic systems, and he will use the information to develop the curriculum for a principles of green engineering course at the high school.
Other projects take on a wide range of Island issues. Commercial fisherman and playwright Wesley Brighton and filmmaker and multimedia artist Jeremy Mayhew will collaborate on a film documenting commercial fishing on the Vineyard, including the history of the industry, the importance of fishing to the Island's identity, and challenges to the industry's future survival. The filmmakers will collaborate with the Martha's Vineyard Fishermen's Preservation Trust and the Martha's Vineyard Museum.
With an end goal of decreasing fossil fuel use and sparking discussion about the food system, Matthew Thibert plans to create a waste vegetable oil cooperative and farm equipment conversion program. Mr. Thibert is the owner and head technician of Vineyard Alternative Auto, and has already been at work converting vehicles to run on waste vegetable oil. The project will include collaboration with Morning Glory Farm and Mermaid Farm.
Beyond an emphasis on education, several fellowships this year recognize graduating Vineyard students. Beyond Ms. Hickey and her piping plover study, high school seniors Lee Faraca and Eli Hanschka are also 2015 Vision fellows.
Mr. Faraca will pursue a degree in environmental engineering. As part of his project, he will work with The Avant Gardner, a local gardening business, to focus on the environmental impact of the gardens installed and maintained by the company and to work to ensure that the gardens are environmentally friendly.
Mr. Hanschka is headed to Colby College to study environmental science, engineering and renewable energy. First, he will have a summer internship on the Island to work on alternative/renewable energy solutions with a focus on climate change. Mr. Hanschka designed and built a buoy that used the power of small waves to illuminate LED lights that earned a place at the state science fair.
The 2015 fellowship recipients join 44 other past and present fellows.