For Steve Fox, owner of Martha's Vineyard Adventure camp, nothing says summer like scaling up a 50-foot rock climbing tower and slingshotting 60 feet across the top of the state forest. Mr. Fox, who lives in Colorado during the school year, started the camp in 2009.
"There's really nothing on the Island like my camp, nothing that's outdoors all the time with a real variety of everything that MV has to offer, so I decided why don't I start something?" he said.
Campers spend the week rock climbing, mountain biking and kayaking at locations around the Island, led by a group of counselors with extensive outdoor experience. All equipment is provided. The mix of campers is about 30 to 40 per cent local and 60 to 70 per cent summer visitors and ranges in age from seven to 16.
"We like to keep small groups so everyone gets to know each other and at the end of the week they become good friends, and parents exchange numbers and they get together after the camp," he said.
Mr. Fox said that the activities can also help build a level of confidence. "Every kid's comfort zone or challenge zone is different and it's nice to get them in the challenge zone," he said. "It's very important for kids to experience a little bit of a challenge especially when they can overcome it."
Mr. Fox's camp is just one of many camps available to kids each summer on the Vineyard, including the Fern and Feather Camp at Felix Neck which celebrated its 50th anniversary last summer, helping with animal and farm chores at the Farm Institute, day camps at the Boys & Girls Club and the Chilmark Community Center, sailing with Sail MV, and theatre camps with the Summer Stars at the Vineyard Playhouse, Island Theatre Workshop or improv with IMP. The choices are many, even working on your ollies at a skateboard clinic.
About five years ago Eliot and Alexandra Coutts created a daily clinic at the Martha's Vineyard Skatepark, where kids can quite literally "drop-in" and hone their board skills. Mr. Coutts was inspired by his experience at a skate camp when he was 12.
"Eliot had skateboarded all of his life on the Island and he always wanted to provide a place for kids to get more formal instruction," said Ms. Coutts. "Skateboarding is great because it's a very individual sport but it's also great to know that there is place where they can get the instruction they need."
The drop-in clinic welcomes skaters ages seven and up with all levels of experience. After a morning stretch session, kids are divided into groups based on experience. Many of the instructors are local skateboarders.
"It's a fun and supportive environment for the kids to test the waters at the skate park," said Ms. Coutts. "A lot of kids are too nervous to go to their park at home, but they love to come to this program and it gives them more confidence. They have a whole new set of skills to work from when they get home."
Some summer programs focus on the youngest of campers, such as Garden Gate Child Development Center's summer program. Kids ages two to five years old spend each session exploring "wonderful woods, by the sea, cliffs and clay and agriculture" with hands on art-based activities. When kids aren't cooking up mud pies in the mud kitchen and creating collages with seaweed, they are having old-fashioned summer fun, running through hoses and creating crafts.
"We wa
nted to give them something different for the summer, but we wanted their summer experience to still feel like summer vacation," said co-director Leigh Ann Yuen. "We want them to be able to run barefoot in the grass and stick their feet in the mud."
The program hosts children from both on and off-island, many of whom come from more urban settings where there isn't the opportunity to get their hands dirty and explore the natural environment.
"In order for these kids to grow up and protect our environment they kind of have to fall in love with it first, so that's our hope — that they'll develop a relationship with the natural world," said Ms. Yuen.
Sense of Wonder Day Camp is an art camp that also teaches kids about peace and justice, community service and the environment, a mission that Pam Benjamin has been very passionate about since starting the camp 25 years ago.
"It was all my loves together," said Mrs. Benjamin. Each week presents a different theme and guest speakers are invited to share their knowledge and lead activities. "The art medium is a vehicle for helping to widen the horizons of young people and see how they can make a difference in the world."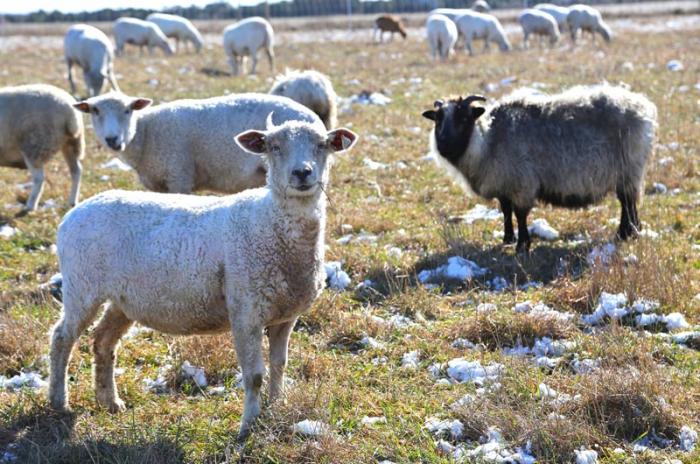 At the end of each week, they put on a performance and art show for campers and the community.
"They can do a play every week if they want to," she said. "The goal is to have humor and be educational so they're learning a skill, as well as how to become closer to nature and becoming more sensitive and increasing their sense of wonder."
This summer, The Peace Abbey Foundation will award Sense of Wonder the honorable Courage of Conscience award, in honor of its 25th anniversary.
A new program on the scene this year is a filmmaking and film critics camp to be offered at the Martha's Vineyard Film Center. For a five days in July and three days in August, aspiring film critics and filmmakers will work with educators to learn about film reporting and analysis and smartphone filmmaking.
"The skills they learn at the camp are beneficial in so many ways and things they will find beneficial in almost any endeavor they undertake," said Ranny Levy, founder and president of Kids First! The film center's executive director Richard Paradise said that offering a camp is in line with the center's mission.
"We feel that part of our mission is education and education as it relates to the film center takes many shapes and forms, like introducing a film, providing background information and panel discussions," he said. "We've done a lot of that in the first two and a half years but we've never done a program geared towards youth. We've never done an actual camp."
Mr. Paradise plans to show the finished smartphone films on the big screen for campers and their families, and possibly the community as well. "Why not give them the thrill of knowing that their film will be shown in front of a live audience before a feature film in August," he said.
Although school will be over for summer, the Martha's Vineyard Regional High School will not be quiet. In addition to its many athletic camps held throughout the summer, there is a robotic camp and a new engineering clinic this year. In workshops led by teachers Dana and Natalie Munn, students will build their own wind turbine — which they can take home — and learn solar design and electrical methods.
"These workshops will be unique opportunities for students who might be interested in hands-on design work and expanding their knowledge in the STEM-related fields," said Ms. Munn. "We have had discussions with parents who are looking for this type of summer program for their children, and we found that there are not many summer offerings in engineering on the Island, other than perhaps the summer robotics program."
With the plethora of summer program options available to youngsters, parents may wish they could get in on some of the fun too. "The parents get a little jealous of all the activities that the kids get to do," said Steve Fox, so he also offers guided tours for families.
"Hearing the kids saying this is the best week of my life or this is my favorite camp, it's really rewarding knowing that we're doing something right and the kids are loving it," Mr. Fox added. "That's why we're doing it."
Let the 60-foot slingshotting begin.