The idea for Arnie Reisman's new play was hatched 10 years ago when he read a New York Times article about a couple living in a witness protection program in a gated Florida community. They were disillusioned and disappointed that their income was only a fraction of what they had been making as criminals. The long wait to testify was also agonizing. But it was the last line of the article that truly triggered Mr. Reisman's imagination.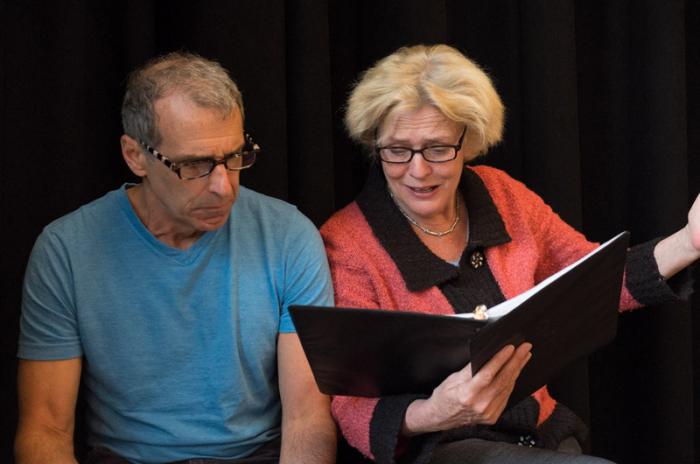 "I hope I get called to testify before I am a babbling idiot," the man was quoted as saying.
The result of this brainstorm is Not Constantinople, a dark comedy that will have its world premiere at the Vineyard Playhouse next weekend. Previews begin May 29 and 30, and the play will continue through June 20. Like the true story that spawned it, the play involves criminals in the witness protection program living begrudgingly in Boca Raton. But due to the long wait, the witness, a former mafia bookkeeper, has developed Alzheimer's disease, and so the hitman figures why kill a guy who can't remember his own name? Enter a new hitman — a woman who works at Goldman Sachs during the week, and performs hits for the mob on weekends.
"Goldman Sachs isn't enough for her," said Mr. Reisman. "She has so much adrenaline going and we find out that she is actually a sociopath."
Mr. Reisman is currently the Island's poet laureate and this is his first play to hit the stage on Martha's Vineyard. It follows a well-received reading of Not Constantinople performed at the playhouse last summer. That show was directed by MJ Bruder Munafo, executive artistic director and producer of the playhouse. She will also direct this summer's full length production
Part of the cast is local, and two of the five actors who read parts last summer are returning for the staged production. Jenny Allen, a West Tisbury resident and professional actress, will play the hitman's wife Gloria. Christopher Carrick, also a Vineyard resident, will play a U.S. Marshal.
Not Constantinople marks the start of the playhouse's summer season, which has been extended to run through Columbus Day.
"That way Vineyarders get to see plays in the shoulder season because everyone is very busy in the summer," said Ms. Bruder Munafo. "So extending our main stage season serves our mission of being a year-round theatre."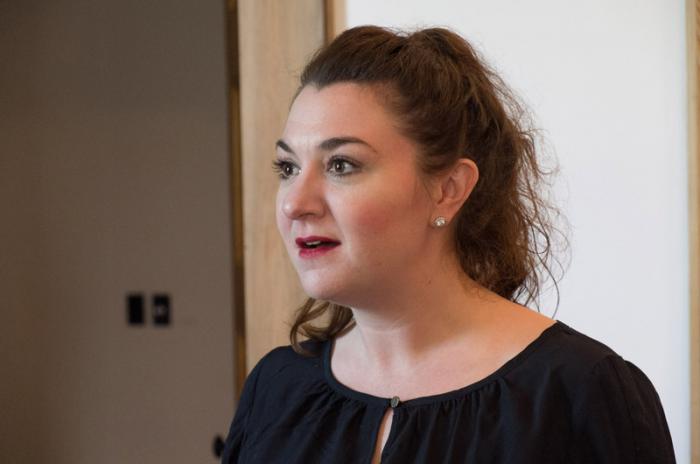 This summer will feature a number of new productions, three of which began as readings at the playhouse last summer. Productions of A Walk In The Woods, 77%, Sweetened Water and Visitors will follow Not Constantinople.
"With the exception of A Walk in the Woods all are new plays," said Ms. Bruder Munafo. "We have become quite the place to show new work and launch new plays. It's very rewarding to develop them."
The process of first staging plays as readings and then further developing them into complete productions is both part of the playhouse's mission and a helpful incubator of new talent. "The reading really helps the writers as far as what works and what doesn't," said Ms. Bruder Munafo. "For example, Arnie has really tightened up his script and rewritten some of its ending. His script is so strong and so full of one liners so we've been having fun with it."
"It's wonderful to see it come to life," said Mr. Reisman.
For more information and to buy tickets, visit www.vineyardplayhouse.org.