The Martha's Vineyard Sharks opened their 2015 season Thursday with a 5-2 win against the North Shore Navigators at the Shark Tank. Bright skies faded to grey on an unseasonably cool June night, but stalwart fans stuck out the nearly three-hour-long game draped in blankets and down sleeping bags to stay warm.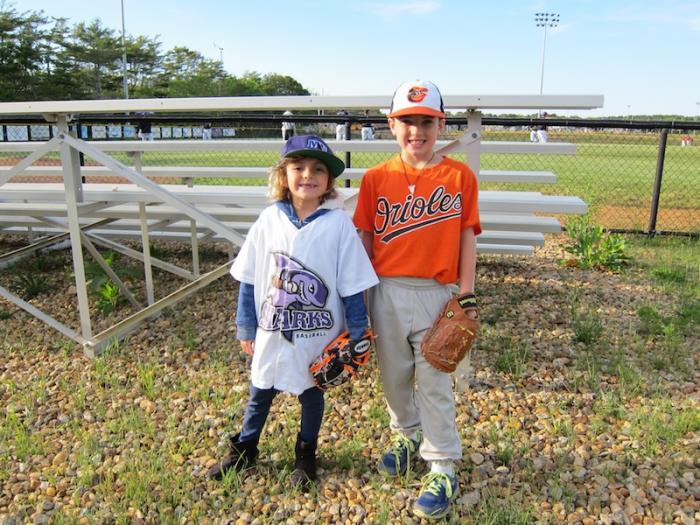 Dozens of Little Leaguers turned out for Youth Baseball Night at the field to play an expo game, claim prizes, and, of course, to have their bats and balls autographed by their favorite Sharks.
Dressed in uniform from head to toe, youngsters had the opportunity to interact with their role models.
"I really like chasing foul balls at Sharks games," said Little Leaguer Eli Friedman.
"Just watching the Sharks is a lot of fun too. It's a lot of stress, but it's fun stress," Eli added. "What if the Sharks strike out when they are at bat? I want them to win!"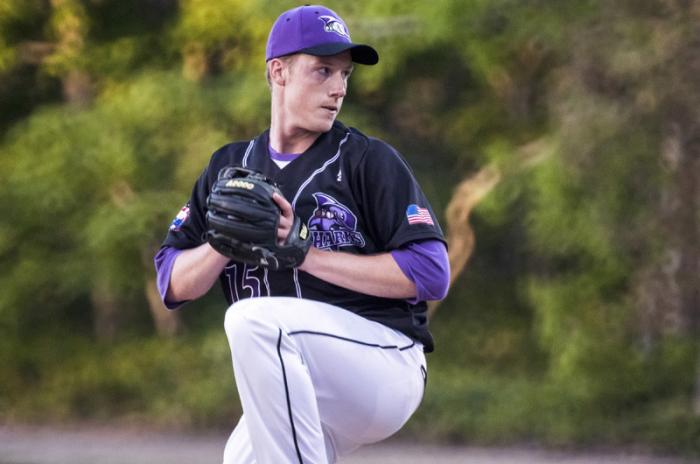 Ryan Kelly led the scoring for the Sharks, hitting a single run home run in the fifth inning. This set off a Sharks comeback from a 2-0 deficit. The Sharks scored all five runs in the fifth inning. No runs were scored by either team in innings six through eight.
The Sharks live with host families on the Island for the duration of the season, which is rewarding for players and volunteers alike.
Sharks pitcher Mac Curran, a junior at Niagara University, remembered hosting young athletes when he was a kid. "When I was younger my family used to host kids for the Cape and other leagues so it's really cool to get hosted now. It's amazing," he said.
Hosts appreciate the infusion of energy and camaraderie into their homes too. Dianne Powers, who has hosted up to four players a season for four years now, has made lifelong friendships with members of a different generation.
"The kids are great and very focused. I live by myself, so ten months out of the year it's just me. But when they are here the house is alive," she said.
After away games in Brockton and Worcester, the Sharks play at home again on Sunday at 7 p.m. against the Brockton Rox. Martha's Vineyard Regional High School seniors will be admitted free and will get to take a class picture with Sharks mascot Sharky as part of MVRHS Senior Night.