Phil daRosa sees a concert around every corner. "I have this thing where I'll drive past this big field and think like, oh, that could be something," he said. "And Waban Park? I mean, it's huge. It's unused. It's perfect."
This summer marks the second year for the Martha's Vineyard Sound International Indie Music Festival held at Waban Park in Oak Bluffs. But it also signifies an expansion in the event's mission. Last year the whole weekend was focused just on music, but this year the festival will feature local food and artisans, dance performances and even a kids' corner to help draw in as large a crowd as possible this weekend.
It's all part of the goal of making sure that the festival really is a festival, and not just a two-day concert. That's not to say, however, that music remains any less important for the event.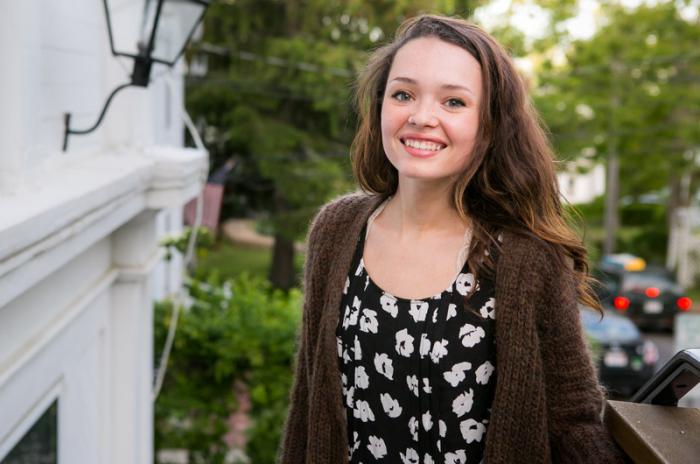 "There's this resurgence of art and culture on the Island, but nobody's really bringing the music back in a real way," said Mr. daRosa. "Bring the music back. That should be like the theme of this whole thing."
The festival features a strong lineup with many local and off-Island musicians performing on Saturday, July 11, and Sunday, July 12. The artists scheduled to perform include longtime Island musicians such as Mike Benjamin, who will perform on Sunday with a trio he regularly plays with. Mr. Benjamin, who has been playing since he was a teenager, sees festivals like this one as crucial for the Vineyard, and only wishes there were more of them.
"Look, we really need a festival or two or three or four, okay?" he said. "It may not be part of the regular Vineyard vibe, but at its heart, outdoor music really means something here."
At one point, Mr. Benjamin will be joined on stage by his daughter, Charlotte, who will be performing a solo act of original songs she has written.
Nearly all those performing will have at least some connection to the Island. Dana Williams, the daughter of the late David Williams who was a guitar player for Michael Jackson, recalled spending several years on the Vineyard, attending the Tisbury School while her father toured the country with one of the most famous artists of the century. She remembers going to rehearsals and shows and seeing her father play on stage, a nice reminder that what she aspires to is part of the family business. Music, in turn, remained a constant through all the moves and changes that her family underwent growing up.
"I think it would make him proud," she said. "Seeing me perform."
Ms. Williams typically plays in Los Angeles at locations such as The Hotel Café, and is not a regular at large outdoor festivals. But the appeal of something new and playing on the Island was a strong draw for her.
"Friendly. That's what I always just prefer," she said. "And I think new festivals like this can have that."
Ms. Williams will be playing original compositions for the festival, which she sees as highly appropriate for her.
"I always knew I'd be a songwriter," she said.
Dwight & Nicole will also be making an appearance at the festival. Dwight Ritcher has been coming to the Island for years, often performing at Carly Simon's Hot Tin Roof while it was still in business.
"I cut my teeth there during the summer," Mr. Ritcher said. "It was really like my main skill, just being able to play."
The duo first met in Boston as part of the American roots scene where they were playing in separate acts. They soon joined up, with one musician playing after the other until they finally realized that the act would work better if it was the two of them performing at the same time.
"Someone would always inevitably say, 'Man, do you two have like CD or something together?'" Mr. Ritcher said. "And it really just sounds better with the two of us. We complement each other."
Dwight & Nicole have been performing together for 10 years now, doing many shows on the Vineyard during that time. Last month, they played at the opening night reception for The Strand theatre in Oak Bluffs.
The Parkington Sisters grew up in Wellfleet and started performing in Provincetown. The sisters loved music and the reaction it produced.
"We started off doing a lot of instrumental Celtic stuff, jigs, which was always fun" said Rose Parkington. "Then we got into covers, like Radiohead. Really just doing stuff we liked."
Several years later, the sisters had moved on from street performing and were playing in local bars. They now perform at larger festivals and concerts around the region, and have come a long way from just playing covers.
"We were once doing this record, and then Yoko Ono pops her head into the studio," said Ariel Parkington. "And it was like, wow. I mean, that was something."
The sisters have been visiting the Vineyard since they were kids and yet they still feel a sense of awe when the ferry docks.
The festival will last two days, but the organizers hope its effects reverberate long after. One of the main reasons they have undertaken all the work and effort to put on the show is to try and rebuild the music scene on the Island while also throwing a celebration for locals after the chaos of the Fourth of July.
"The attraction used to be come to Martha's Vineyard, play for this intimate room, and have a blast," said Mr. daRosa. "I want to get that back. This should be a cultural center. And you can walk around with your beer this time. That's pretty cool too."
The Martha's Vineyard Sound International Indie Music Festival takes place Saturday, July 11, and Sunday, July 12 from 11 a.m. to 10:30 p.m. on both days. For a full list of performers and events, visit marthasvineyardsound.com.