Beginning this Thursday, Union Chapel in Oak Bluffs will be filled with the sounds of dancing feet, rhythmic drumming and thunderous applause as the Island gathers once again for the annual Built on Stilts dance festival.
This year the all-inclusive, and always free, event runs for six straight days, from August 13 through 18. Doors open at 7:30 p.m. each night, and dance performances begin at 8 p.m. The multi-day dance show began in 1997 when Abby Bender and her co-founder Anna Luckey decided to host an opportunity for dancers to perform on the Vineyard.
"We didn't set out to create this Island institution," said Ms. Bender. "We just wanted a place where we could dance, one show, one night."
As it turned out, Ms. Bender and Ms. Luckey were not alone in this desire. The event has expanded over the years from its original single engagement setup into multiple nights of performances by a variety of dancers from across the Island and beyond.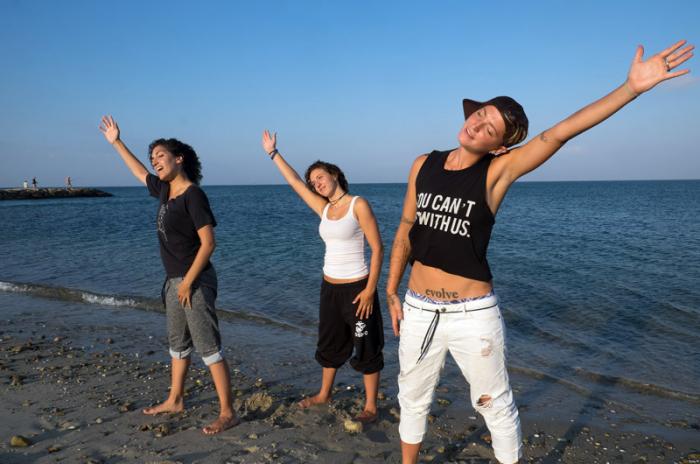 The only requirements for a piece to be allowed into the show is that it does not contain any swear words, is seven minutes or less, and has absolutely no nudity, no matter how avant-guard the dance.
"It doesn't need to be for kids," Ms. Bender said. "But kids need to be able to see it."
Beyond these basic rules, however, the sky's the limit. Every year features a mixture of different dance styles from modern hip-hop moves to ballroom waltzes. While this year is just dancing, some previous festivals have even featured stand-up comics and live music, a further display of just how diverse the atmosphere of the performances can get.
This year is particularly notable for its high percentage of local dancers instead of off-Island professional ones. That is not to say that professionals will not be performing.
Megan Bascom lives in New York and works with her own dance company, but has a long history of performing at Built on Stilts for several years now, often using the performance space to test out new dances.
"It's a place where I can go and try something that might not be quite ready for the city yet, but I feel I can do it here," she said.
Similarly, Andy Jacobs has been performing at Built on Stilts since he first saw the show in 2009, even after he moved off-Island to work with a professional dance company. Like Ms. Bascom, he uses Built on Stilts as an opportunity to see how people react to his dancing in a non judgmental environment.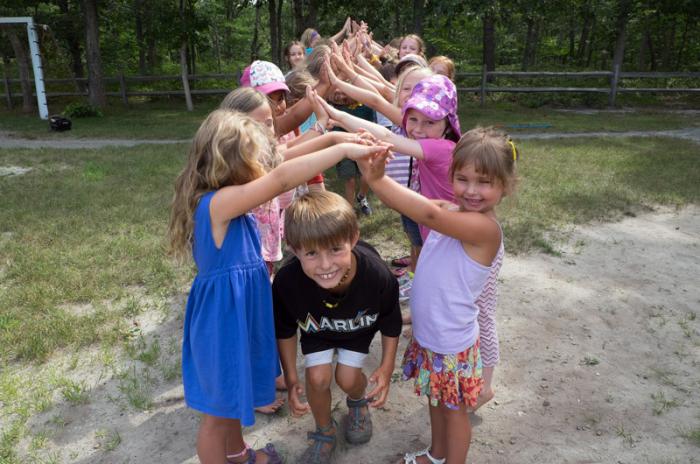 "I always use the response from the audience to inspire me about what to do the following year," he said. "It's become one of those things that I just always look forward to doing."
Mr. Jacobs even mentioned that he begins planning next year's dance only a few months after Built on Stilts, even if this means having to do a few revisions along the way.
But even if you're not a professional dancer, Built on Stilts is a welcoming environment for Island talent. The event even hosts a program for kids, Stiltshop, in which very young dancers create a piece the week before the festival and then get to perform alongside acts like Mr. Jacob and Ms. Bascom.
Eliza Greene and Lucia Dillon, who currently run Stiltshop, both started out in the program as kids, much like many of the longtime alumni who perform.
"It's such an amazing opportunity for those of us who live here year-round to have an opportunity to dance," said Ms. Dillon. "And I think it's also an opportunity for the kids to get on stage and express themselves through movement and choreography with the ultimate goal of having this finished piece they can show to an audience and be proud of."
Ms. Greene and Ms. Dillon will also be doing their own dance for Built on Stilts, emblematic of how wide-ranging and passionate its performers are.
And even for older kids who are perhaps not quite at the point of creating their own dances, there is the Advancedshop, hosted by Ms. Bender herself. None of this, however, lowers the bar for performances.
"It's not Broadway, but it doesn't reek of amateurism," Ms. Bender said. "I think the community makes it work and the work meets the community. This wouldn't necessarily happen somewhere else."
And it is this mix of professional dancers, small children, and Islanders just wanting to have fun that makes Built on Stilts so unique. The program has been in existence long enough that some of its performers have even gone through the whole cycle from toddler on stage to professional dancer back from New York.
Yet Ms. Bender is quick to credit even those who don't perform as essential to the event's success. The audiences always shower support on all the performers, be they professionals or the neighbor down the street brave enough to step out on the Union Chapel stage.
"You see them applaud like crazy for a 75 year-old shaking her booty," said Ms. Bender. "It's amazing. I think that's part of what makes this magical."
Visit builtonstilts.org for more information.