In 1991, Pam Benjamin founded the arts camp Sense of Wonder Creations to teach children creativity and also how to love and care for the world surrounding them. A quarter-century later that same spirit holds true.
On Friday, Mrs. Benjamin was honored for her work with the Courage of Conscience Award from the Peace Abbey Foundation. Lewis M. Rand, director of foundation, presented Mrs. Benjamin with the award.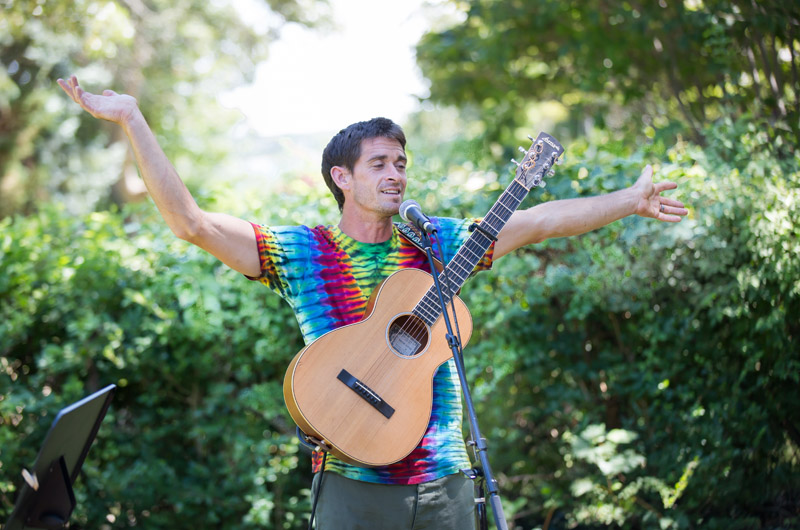 "Sense of Wonder exemplifies the importance and power of engaging children and peace and justice activities directed for changing the world," Mr. Rand said. "Pam Benjamin's humility and gentle, soft-spoken demeanor is a beautiful expression of the peace camp movement in America. Honoring Pam Benjamin and her Sense of Wonder Creations is honoring that which is most needed in the world, as one of the goals at the Peace Abbey Foundation is to elevate and celebrate exemplary reflections of that which is sacred within the context of that which is secular. Pam shows us that they are one and the same."
Mrs. Benjamin preferred to direct all the praise to those who made the camp possible.
"I would only accept the award if it was given to the entire camp, that's not me being humble," Mrs. Benjamin said. "I certainly couldn't have done it by myself. I needed the counselors and everybody involved every step of the way."
The counselors said they felt the same way about Mrs. Benjamin.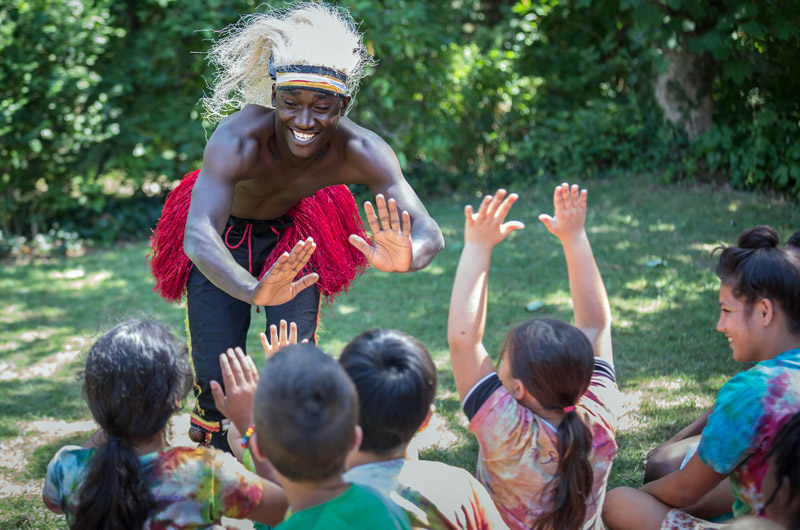 "Pam is an amazing woman," said long-time camp counselor Tobey LaRoche. "I'm always amazed as to how much she gives and offers to people. It's just rare to see people love as much as she does."
Sense of Wonder Creations prides itself on blending a creative arts education with an appreciation of ethnic diversity, the environment and world peace. The nonprofit organization teaches young children a valuable lesson through a variety of local and global community service projects. The camp runs year-round, and during the summer each week contains a different theme
"We start our days with an hour or so of just drawing," said first-year counselor Adam Stern-Rand. "No cartoons are allowed in the kids' drawings. They need to come from their own imagination."
At mid-day the camp puts that imagination to the test. Asked by the counselors to think of an idea to help better the world, the children brainstorm.
"It can be on a large scale, such as global warming, or on a small scale like helping their mom with groceries," explained Mr. Stern-Rand.
This summer the camp also celebrates its 25th anniversary, and on Friday the festivities included acts by the Sound Wave a cappella group, Isaac Taylor, Kate Taylor and Godfrey Muwulya.
Mr. Muwulya, a performing artist from Uganda, spent the week teaching the children different dances from his native East African ancestry. The children also sung songs in Creole, the language of Haiti, demonstrating the scope of worldly influence at the camp.
"Friday really exceeded my expectations," Mrs. Benjamin said. "I really feel guided by a higher power."