When Matt Casey decided to start writing country music, the Boston native found himself in a genre where the ruling scene in Nashville, Tenn. didn't exactly intersect with New England traditions.
"I felt isolated up here and no one else was doing it," he said. "All of my friends thought I was nuts."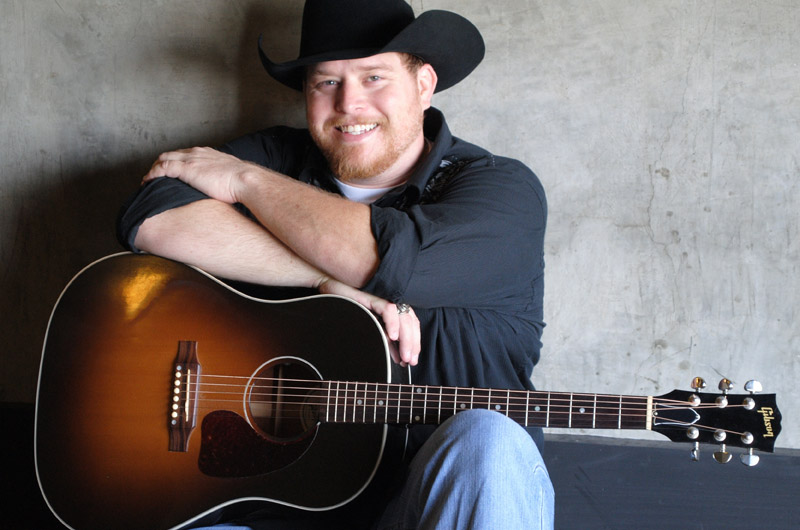 So Mr. Casey founded New England to Nashville, a group connecting musicians in two unlikely regions. What began as a few friends meeting once a month has grown into more than 600 members. Next weekend, the group hosts top songwriting talent from the industry at the third annual Martha's Vineyard Songwriting Festival. The festival runs from Sept. 18 through Sept. 20.
Mr. Casey has been coming to the Vineyard since he was a little kid.
"I feel the most comfortable on Martha's Vineyard and New Orleans," he said. "Those are where I consider my second homes to be."
On Friday night, festival participants will gather at his West Tisbury home for an informal barbecue and jam session, followed by all-day workshops on Saturday and Sunday. Songwriters will learn everything from the basics of how to create a melody, rhyming, and coming up with a unique topic to how to take advantage of a trip to Nashville and networking techniques. All from some of the best in the business, Mr. Casey said.
There will be one-on-one critiques for songwriters. A publisher is also coming to the Island, a first for the young festival.
And the rising stars behind the songs of Kenny Chesney, Blake Shelton and Trisha Yearwood will perform on Saturday and Sunday evenings at various locations across the Island. VIP ticket sales will be donated to Alex's Place at the YMCA.
Country music is going through a transition, Mr. Casey said. Women are struggling to get a footing, with much music focused on what he called "bro country" with tunes about tailgating and pretty girls presented in a formulaic style. But there's higher quality music coming out in response to that.
"I'm seeing music that's more substantive that's getting through on radio," he said. "It's a reaction to people getting tired of all the stuff that sounds the same."
The old adage of write what you know is truer than ever when it comes to country music, Mr. Casey said. He won the Country Music Television song of the year for amateurs award in 2013 with a song he wrote inspired by a collection of T-shirts. He now splits his time between Boston and Nashville, where he owns the publishing company NEON (North East of Nashville).
Festival co-founder Jilly Martin, a singer-songwriter who also splits her time between Boston and Nashville and is a longtime Island visitor, looks forward to this year's event.
"You grow relationships with these people all weekend," she said. "Listen to everything you can and take in everything you can, all these people have done something right whether it's having their song on the radio or played at every concert that somebody sings at."
Lance Carpenter first attended the festival as an unknown, emerging artist. Last year, his band began touring nationally. This year he wrote Love Me Like You Mean it, which was sung by Kelsea Ballerini and hit number one on the Billboard country charts this summer. "I was once an up-and-coming songwriter and had a lot of information poured into me; I like to turn that around and pour it into up-and-coming writers," Mr. Carpenter said. "Just a few years ago I was in their seat learning how to write a song."
He will lead workshops at the festival next weekend.
He emphasized the need to build relationships.
"Collaboration to me is the most fun thing," he said. His number one hit came about over pizza on a Monday night. Mr. Carpenter, the singer and several other writers finished the song in a single night and laid down a track. "We thought, man this kinda sounds like a hit but it doesn't sound anything like what's on country music," he recalled. Eight months later, it was a hit.
Garrett James Cadwallader, a musician based in Brooklyn, N.Y. who has attended the workshop, said he especially enjoyed the one-on-one critique with songwriter Jason Blume, a former lyricist for Britney Spears and the Backstreet Boys.
"It blew me away, everything he had to say was so right on, even the hard stuff," he said. "It's about connecting with people, trying to communicate an idea as efficiently as possible in a way that's appetizing to a stranger."
He continued: "It's such an interesting niche where some of these people are unbelievable songwriters but aren't necessarily well known and they write these songs you know very well . . . such a cool community of people, everyone seems to be really willing to share their knowledge and help each other out. I love that they're so focused on the craft.
"It's very much a taste of Nashville."
To register or see a full schedule of events, visit marthasvineyardsongwritingfest.com.