More than 40 people turned up at the Vineyard Haven Public Library last Wednesday evening for a panel discussion on the perils of charity work, featuring several Island residents who shared their volunteering experiences.
Library program director Betty Burton, herself a committed volunteer who campaigns against hunger on Martha's Vineyard, invited Islanders Pam Benjamin, Georgia Morris and John Sundman to join authors Connie Newton and Fran Early, whose book is Doing Good . . . Says Who? Stories from Volunteers, Nonprofits, Donors and Those They Want to Help.
"This book is about applauding the good will that abounds — and provoking our thinking," said Ms. Early, a summer resident of Oak Bluffs and a lifelong volunteer who, like Ms. Newton, has done years of charitable work in Guatemala.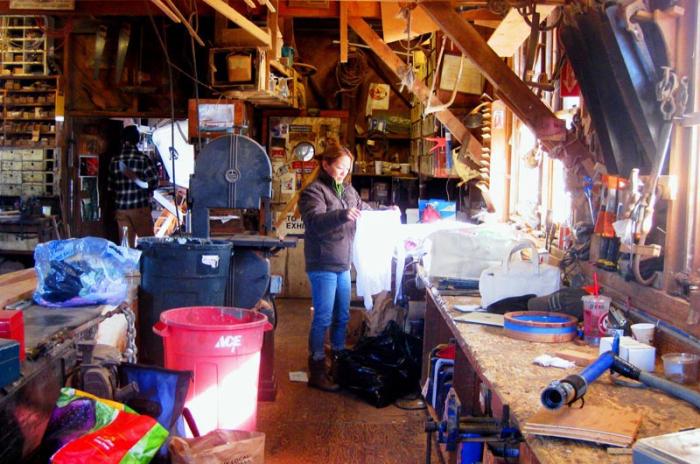 Hundreds of interviews went into the making of the book, which examines the pitfalls that await do-gooders who don't fully engage with the communities they are trying to assist — The donor pressing a hefty check on a Maya woman in a village with no banks; the generous soul who sneaked a hundred-dollar bill into the pocket of a girl whose mother promptly beat and banished her as a prostitute.
Despite the best of intentions, "the barriers to listening well are huge," Ms. Early said. Custom, culture and even humor can skew communication, hamper trust and limit volunteers' usefulness.
Volunteers who assume in advance they know what communities need can be in for some surprises, as Ms. Benjamin learned on her family's most recent charitable sailing trip to Haiti.
"We filled a boat with supplies for the orphanage: food, clothing, educational books, educational supplies and art supplies, too," Ms. Benjamin recalled. But when she asked the orphanage director how else she could help, Sister Flora's answer came as a surprise: "Can you sort through all this stuff that people are giving me?"
"There was a room with all this stuff. She had a lot of art materials," Ms. Benjamin said, with a smile. After sorting it all out, the Vineyard volunteers were able to make themselves most useful by taking care of the younger children and engaging villagers at the community center in the village, she added.
"They loved the singing and they loved the art projects," she said.
Mr. Sundman's experience goes back to the 1970s when he was a Peace Corps volunteer in rural Senegal.
"I lived in a village for two years and tried to do something useful," he said, describing the Peace Corps AT the time as having a "built-in arrogance" that assumed young Americans could solve local problems simply by being there "to help."
Mr. Sundman said he learned the villagers' attitude about his presence when they named a stray chicken after him — because, they joked, it was white, larger than the other fowl and had "come out of the goodness of its heart to improve the lot of the indigenous chickens."
Documentary filmmaker Georgia Morris, who works with her husband Len, shared some of the story behind their film Rescuing Emmanuel, which is available at the library. Emmanuel was a 13-year-old boy living on the streets in Nairobi when he attached himself to the Morrises, literally begging to be sent to school.
"We didn't intend to cross the wall between making a film and engaging with people, trying to make effective change," she said. "But we did break that wall," taking responsibility for the teen who had never had a home, schedule or any supervision.
Without revealing the end of the story in the film, Ms. Morris continued, "ultimately things did not work out the way we expected. It was a case of unintended consequences."
To help prevent the unintended, Ms. Newton and Ms. Early's book advances five principles for meaningful volunteer work: "1. Respect and value people; 2. Build trust through relationships; 3. Do 'with' rather than 'for;' 4. Ensure feedback and accountability; 5. Evaluate every step of the way."
And don't focus on "helping," added audience member Demaris Wehr, who cited years of Quaker volunteer work in Algeria, several African countries and Bosnia.
And for volunteers intent on making "change," Ms. Wehr had a few more words.
"The person that gets changed is you," she said. "It changes me every time."