A West Tisbury woman was uninjured after allegedly driving her car into the water off Menemsha early Sunday morning, police said.
Chilmark police responded to the area of the Menemsha bike ferry just before 9 a.m. Sunday after a report of a 2012 Ford Fusion submerged in the ocean, Chilmark police Chief Brian Cioffi said in a press release.
An investigation found that Amira Tranchell, 25, of West Tisbury was traveling alone in the car when she drove into the water at about 1:30 a.m., police said.
Ms. Tranchellwas able to get out of the car unassisted, police said.
When police responded later in the morning, a West Tisbury dive team confirmed the vehicle was empty and searched the area for other people and parts of the vehicle.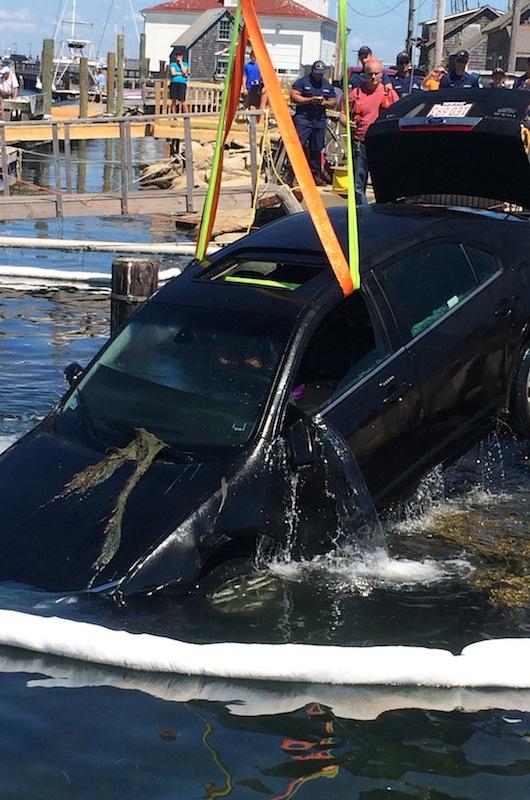 Chief Cioffi said the investigation was complicated because the operator gave conflicting information to officers.
Ms. Tranchell was cited for negligent operation of a motor vehicle and leaving the scene of property damage, police said.
John Keene Excavation removed the vehicle from the water, and the Chilmark fire department and Chilmark harbor department deployed oil absorption booms.
Fire departments from Chilmark, Aquinnah, and West Tisbury also responded and assisted, along with the Aquinnah police department, state police, and the U.S. Coast Guard Station in Menemsha.