Heartbreakers, a running club from the Boston area, dominated the competition at the annual Gay Head 10K road race Sunday, with club members Justin Keefe winning the men's division and Emily Ganley finishing first in the women's division.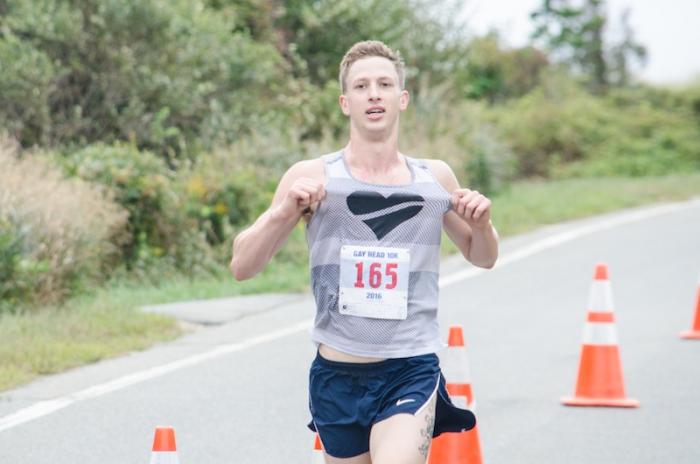 Mr. Keefe, a Boston resident, outpaced the field by a wide margin, finishing the 6.2-mile race in 32 minutes and 22 seconds, more than three minutes faster than his nearest competitor.
A recent graduate of the University of Richmond, where he was a Division 1 cross country runner, Mr. Keefe led the race from shortly after the start all the way to the finish line.
"I was staring at a cop car the whole way, I'm not used to that," Mr. Keefe said. "I was either going to sit behind and feel it out, or take it from the gun and see if anybody would go with me."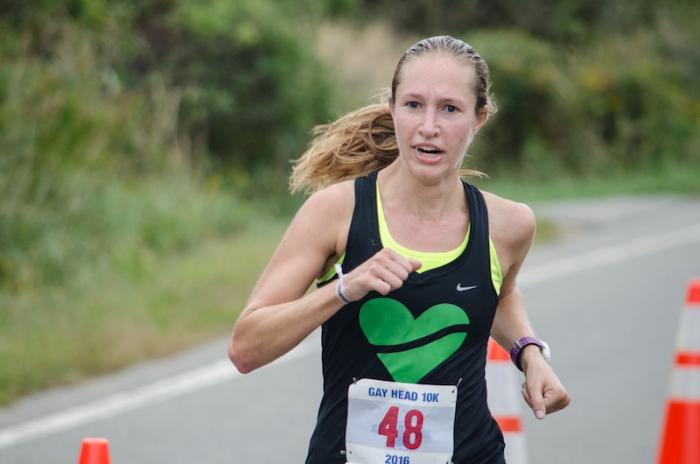 Lee Greathouse of Oak Bluffs was the second overall finisher, and the fastest Islander in the race, finishing at 35 minutes and 42 seconds.
Ms. Ganley, also of Boston, was the first woman across the line, finishing the race in 41 minutes, 54 seconds.
"It was really fun," she said. "I'm from the city. I don't get to run scenic courses very often. Hillier than I expected, really pretty ideal race conditions, great race weather."
About 20 members of the Heartbreakers traveled to Aquinnah for the race Sunday.
About 130 runners started the race, ranging in age from 12 to 78. Proceeds from the event go to maintenance and restoration of the Gay Head Lighthouse.
"Its a real community race," said Martha Vanderhoop, who helps organize the event. "All the businesses up at the cliffs donated food or prizes."
Ms. Vanderhoop said the race will continue to be held in the off-season.
"We want to keep it in the fall," she said. "It's a nice Island event. A lot of Islanders are just too busy in the summer."