Talks may begin again soon for bus drivers with the Vineyard Transit Authority after a National Labor Relations Board ruling last year that the company that provides drivers and administrative services for the contract violated federal law.
The company, Florida-based Transit Connection Inc., has a contract with the VTA to hire and supervise bus drivers. A union contract for drivers would be with TCI.
There has been turmoil in the last few years regarding union organizing for bus drivers. On March 18, 2015, a bid to organize under the Amalgamated Transit Union was narrowly defeated by a vote by the drivers. After disputing the fairness of that election, drivers took another vote on Sept. 10, 2015, this time narrowly approving a measure to form a union and collectively bargain for a contract.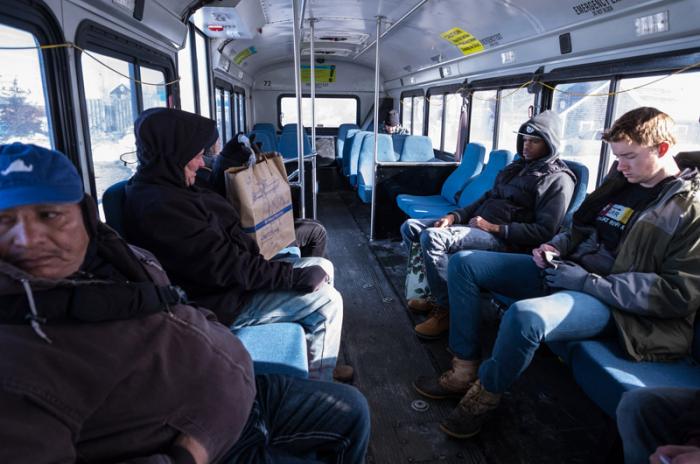 This was nearly two years ago, but there has been relatively no movement on the issue from within the company. TCI disputed the legitimacy of the second election in a variety of challegnes, and during that time no collective bargaining took place.
Edward Pigman, president and CEO of TCI's parent company, said he would not describe the company's actions as litigation, but he did say: "There were some irregularities in the run-up to the [second] vote which we took exception to. We figured the first vote was a good vote."
But bargaining may begin again soon after the National Labor Relations Board ruling that TCI violated federal law. The decision orders the company back to the bargaining table, and "cease and desist from failing and refusing to recognize and bargain with Amalgamated Transit Union Local 1548."
The decision also orders the company to post in its workplaces a bulletin that says, "The National Labor Relations Board has found that we violated federal labor law."
VTA general manager Angela Grant said the transit authority has a fixed fee for service contract with TCI, and must absorb any legal fees from disputing the union election. She estimated the VTA has spent less than $20,000 on legal fees related to the election and appeals.
The Vineyard Transit Authority carries more than a million passengers each year on a bus network that covers all six Island towns.