An Edgartown rottweiler and a Cavalier King Charles spaniel from Vineyard Haven will be among 3,000 dogs competing next week in the 141st annual Westminster Kennel Club Dog Show in New York city.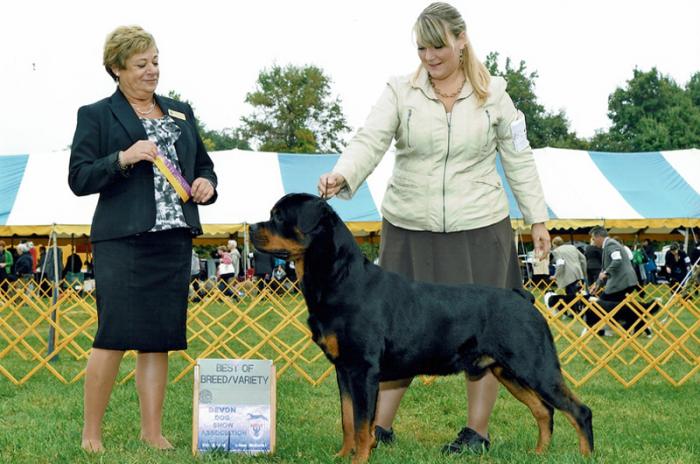 The prestigious competition takes place from Saturday, Feb. 11 through Feb. 14.
Radio Ranchs Troublemaker, known as Moe, is owned by Rebecca Donnelly and Sean Flynn of Edgartown. He is an American Kennel Club grand champion at age two and a half. He is an avid dock diving dog, and competed in the North American Diving Dogs National Championship in Florida in December. He came in 11th overall in his division with an average jump of 19 feet, 8 inches.
He is also a fixture around Martha's Vineyard, and serves as an ambassador for his breed. He recently sired his first litter of puppies, and one lives on the Island.
Moe is being professionally handled by Valerie McGraw of Warners, N.Y., a longtime Rottweiler breeder and handler He will compete in breed conformation at Westminster on Tuesday, Feb. 14 (the location is Pier 94 at 10:15 a.m. in Ring 7).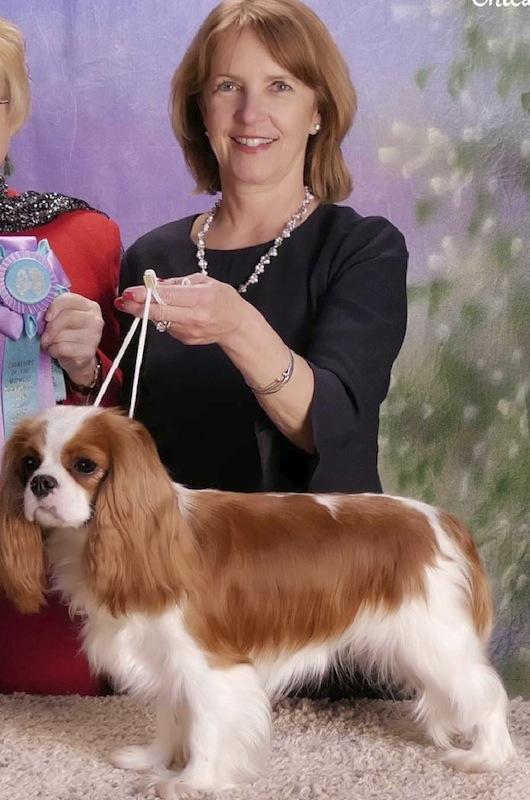 Shortly before that, Juliana, a Cavalier King Charles Spaniel owned by Lauren Hoehn of Vineyard Haven, will compete in her own breed conformation, at Pier 92 at 9:45 a.m. in Ring 4.
Mrs. Hoehn will be Juliana's handler. The two-year-old dog's full name is Chadwick Drama, and she is called Juliana after Julianna Marguiles, the star of The Good Wife.
The dog has been competing since she was five months old, and has won several best in show awards.
Rottweilers compete in the working group, and Cavalier King Charles spaniels compete in the toy group.
Last year's winner of the working group was a Samoyed named Bogey, while a Shih Tzu named Panda won the toy group. The Best in Show winner at Westminster last year was C.J., a German shorthaired pointer.
The group finals and Best in Show will be held at Madison Square Garden and televised live from 8 to 11 p.m. on Monday and Tuesday on the Fox Sports 1 channel. The Best in Show competition is Tuesday night. Other competitions and breed judging will also air on Nat Geo Wild and the Westminster Kennel Club website (westminsterkennelclub.org).