With opioid addiction on the rise, the head of the state Department of Public Health stopped by the Vineyard last week to shed light on her department's efforts to support communities that are working to respond to substance use disorder.
About 75 people, including Island health professionals and parents of students at the Martha's Vineyard Regional High School, gathered at the school's performing arts center on Wednesday for a presentation by DPH commissioner Dr. Monica Bharel. In the discussion that followed, residents spoke urgently about the need for better prevention at the high school and elsewhere.
The forum, Destigmatizing Substance Use Disorder, was hosted by the Martha's Vineyard Substance Use Disorder Coalition, along with the Vineyard House sober living community, and Island public schools. Gazette publisher and Vineyard House board member Jane Seagrave moderated the event.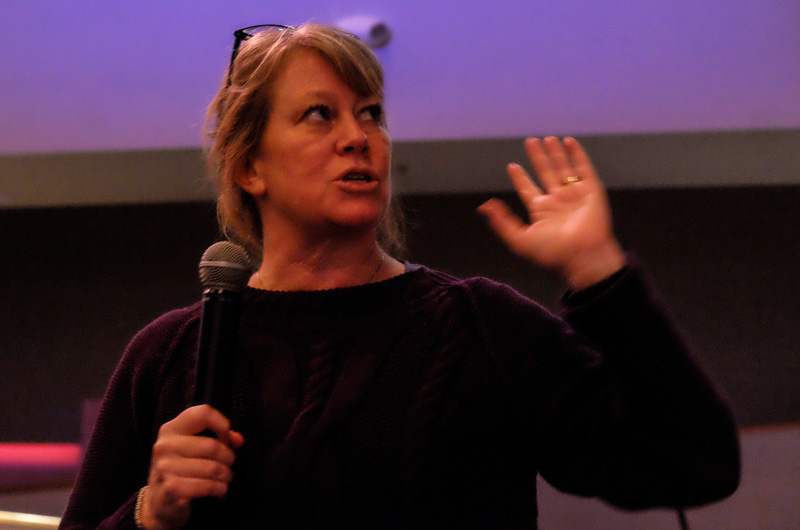 Ms. Bharel said her department aims to become a national leader in understanding and responding to the opioid epidemic and providing services throughout the state. She highlighted the role of public health data in helping to focus state resources, and the importance of organized efforts at the community level.
Statewide, she said, opioid-related deaths have increased almost 400 per cent since 2000, especially in the last two years, corresponding with an increased availability of the synthetic opioid Fentanyl. She noted the disproportionate effect on males, who make up about 75 per cent of all unintentional opioid deaths; people under the age of 60, who make up about 66 per cent; and Hispanics, who make up about 12 per cent, or three times the death rate for Hispanics in general.
According to official data, opioid-related deaths on the Vineyard have hovered between four and six every five years since 2001, with Tisbury, West Tisbury and Chilmark now counted among the more affected communities in terms of the death rate per 100,000 people. (Anecdotally, the numbers appear to be much higher.)
Ms. Bharel outlined the state's focus on prevention, intervention, treatment and recovery, stressing the importance of destigmatizing addiction and making sure people know how to get help in their communities. "It is a medical disease," she said. "And until we get over that stigma as a society, it will be very challenging to break down those opiate overdose death rates." She touched on a number of state programs and initiatives, including a set of core competencies now in place at many public health institutions, and the Massachusetts prescription monitoring program, which collects patient data for physicians and the public.
"Success is to bend the opiate overdose death rate," she said, adding: "Unless we are all involved and all engaged, as you all are here today, we won't be successful."
Following a question-and-answer period, Island schools assistant superintendent Richard Smith spoke about the work of the substance use disorder coalition, a grassroots organization that emerged in 2015. Among other things, the group is working to provide easier access to off-Island detox centers, and to improve services and coordination among the many Island groups working with people who suffer from addiction.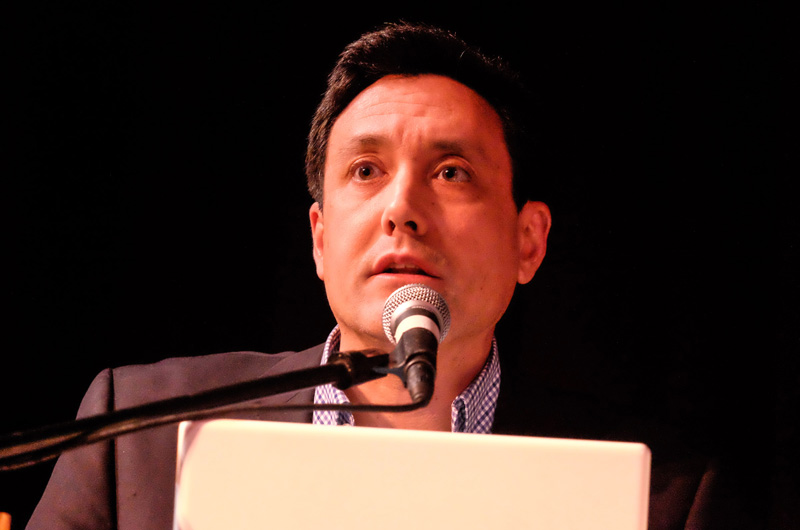 Much discussion surrounded the community approach to Suboxone, a prescription medication used to treat opioid addiction.
Amy Houghton of Martha's Vineyard Community Services, who helped oversee the event, said the goal was to make the medication available to Islanders, but in controlled quantities, in light of its own addictive properties. And Janet Constantino, director of New Paths, an intensive outpatient counseling program on the Island, said the drug should only be given to patients taking part in a broader treatment program.
On another topic, Mr. Smith said a substance abuse screening program for Island middle school students has had some early success, but is just one piece of the puzzle.
One mother of a high school student said she was concerned that concrete programs related to addiction were still not in place for Island students. In response, Mr. Smith stressed the importance of devising programs that respond to a range of needs, including those of parents. "I want to be careful that we don't to go from zero to 75 miles an hour in a matter of months," he said. "We have to address this in a community way."
But Dukes County commissioner Christine Todd, who is also active in substance abuse issues on the Island, urged a more immediate response. "We need to have our kids hear the ugly facts of what this is," she said. "To sugar coat it and to try to please every group on this Island, to me is doing an injustice to our children and to the families who suffer from this day in and day out." She said opioid addiction is likely the most pressing health issue on the Vineyard. "For us to not be addressing it with speakers in our schools, and publicly like we are tonight, to me is a shame and almost criminal." Her comments drew applause.
Mr. Smith defended his position, arguing again that school-wide programs required a degree of vetting. "I do have to have the screen to make sure what we're having in our schools [is] appropriate and that kids can handle it," he said, adding that he was open to new ideas.
In an ongoing effort to engage the community, the Island Wide Youth Collaborative will host a forum on child trauma and addiction with Dr. Heather Forkey at the Edgartown School on Feb. 16. The group is also partnering with the Martha's Vineyard Youth Task Force to host a talk about substance abuse and adolescent development with Dr. Ruth Potee at the high school on March 23.
For more information, visit mvcommunityservices.com.