With perfect conditions (a rarity) the Martha's Vineyard 20-Miler went off with hardly a hitch on Saturday. It was the 20th anniversary of the race and over 300 runners turned out for the event. With sunny skies and a slight headwind along Beach road, no alterations were made to the course.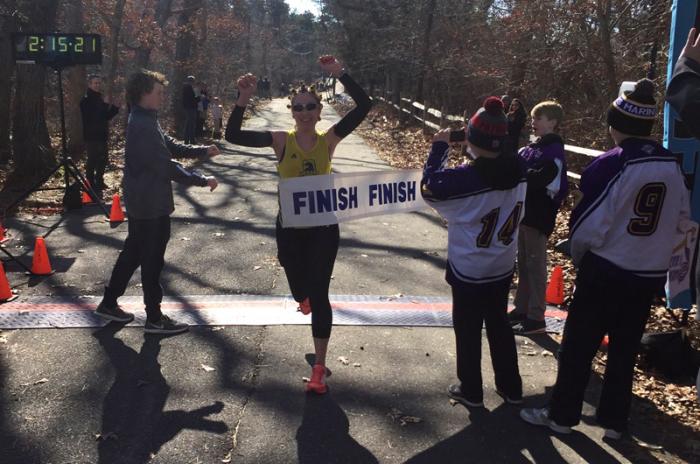 "It went really well, you couldn't ask for better weather," said race director Todd Cleland.
Kieran Condon of Milton crossed the finish line first just under the two hour mark with a time of 1:59:46. The first woman to cross, Emily Raymond of Cambridge, finished at 2:15:22.
David Diriwachter was the first Vineyarder to finish with a time of 2:29:45.
A co-ed team, Heartbreaking Unicorns from Brookline, won the Amity Relay with a time of 1:57:00. Sixty-five teams participated in the relay.
Though it was Mr. Cleland's first year as solo race director, he said past practice made the race run smoothly.
"After 20 years, you kind of have it down," he said. Mr. Cleland pointed to everyone involved in putting together the race from volunteers, most of whom were students from the Island schools, to donors, sponsors and his wife Sam Cleland, as crucial to the race's success.
"They really are the backbone of the event," he said.