Part of northeast Cape Pogue Bay will remain closed to fishing gear as the Army Corps of Engineers works to remove munitions from the water.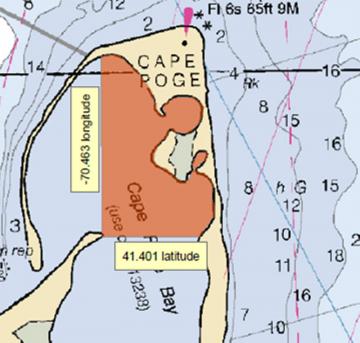 According to a notice from the Division of Marine Fisheries, no fish pot or conch pot gear may be set in the area until further notice. The closed area includes all waters east of -70.643° W longitude and north of 41.401° N latitude.
Cape Pogue Bay was used a test bombing site during World War II, and unexploded munitions are a safety concern. Live munitions tend to be submerged under the sand bottom, according to a press release, and require underwater sensors before being removed by trained, authorized divers. The presence of fixed fishing gear interferes with attempts to remove the munitions from the shallow waters of the bay.
Last spring the Army Corps of Engineers began an $8.1-million project to clear 234 acres at the Cape Pogue Wildlife Refuge of munitions and debris both on land and parts of the bay.
For more information contact deputy director Dan McKiernan at 617-626-1536 or dan.mckiernan@state.ma.us.