The first time John Washbrook came to Martha's Vineyard was 1973. It was to act in a fledgling summer stock company started by the Island theatre community, including Jeff Kramer, Duncan Ross and Jim Novak.
He was midway through a 35-year career acting career that began when he was seven years old doing live radio and television productions in his native Toronto. He burst onto the national stage at the age of 10 when he played the little boy in the in the wildly popular network television series My Friend Flicka.
"I'll never forget when I left at the end of the summer on the ferry," Mr. Washbrook said, recalling that first summer. "Probably not much different than a lot of people, I looked back at the Vineyard, I thought to myself, I wonder what it would be like to live there."
Fifteen years later, John and his wife Joy made a decision. With substantial acting roles getting fewer, and a young son to care for, he called his agent and told him not to book any more auditions.
"Ultimately I made the decision that I didn't want to continue this mercurial ride of being in show business and an actor, being on top one day and the next day looking for your next job," he said.
He returned to the Vineyard, not as an actor, but as a banker, capitalizing on skills gained as a temporary accountant, a job he did to survive between acting gigs. He and Joy made a happy second career here, while Mr. Washbrook worked as a loan officer at the old Martha's Vineyard National Bank, and then at the Edgartown National Bank where he recently retired from his position as senior vice president.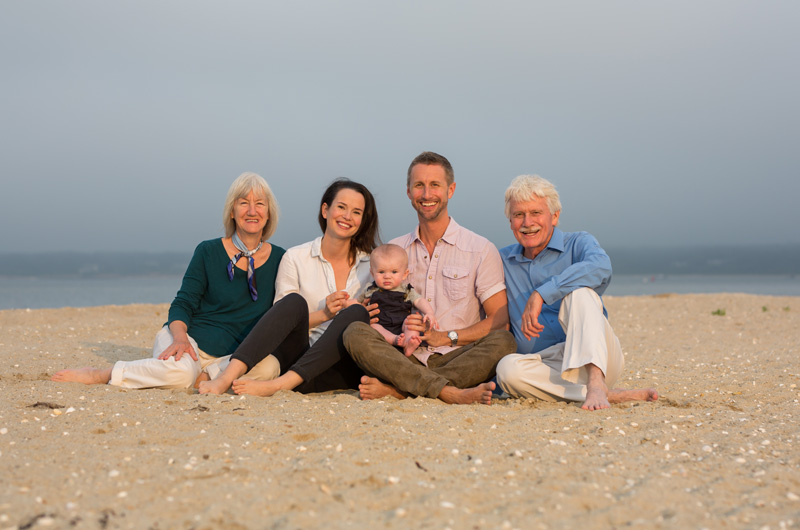 It has been a serendipitous ride.
Mr. Washbrook never intended to be an actor, and it was pure happenstance that he got into the profession. His brother had a speech impediment and stuttered. A doctor suggested to their mother that she find a student theatre group that would allow his brother to concentrate on his role rather than his stutter. Mr. Washbrook, wanting to emulate his older brother, started to get small roles. Soon he was working steadily as an actor in Canadian Broadcasting Corporation productions broadcast across Canada.
Another bit of serendipity led to the part that changed his entire family's life. He and his mother were visiting a friend in New York city. The friend was an actor and she asked Mr. Washbrook to tag along on an audition. While there, the producers asked him to audition for a dramatic part. He was hired and when the program aired live on the CBS television network in 1955, executives at 20th Century Fox were watching in Hollywood.
"They had been scouting all over Hollywood and screen testing kids for a new TV series, My Friend Flicka," he said. "They wanted me to come out and do a screen test. That was rather exciting."
He got the part.
"That was the beginning of a major change in my life," Mr. Washbrook said. "The whole family moved out to Hollywood. I was making $600 a week in 1955. The second year it went up to $800."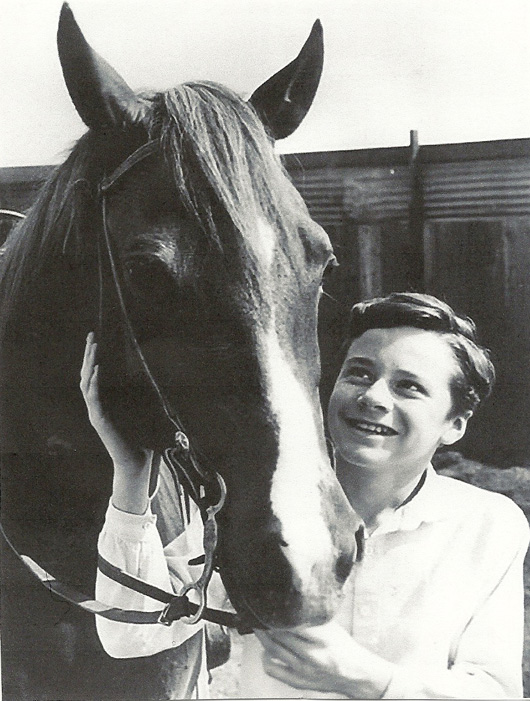 He played the role of Ken McLaughlin, a ranch kid who got tangled up in all kinds of adventurous trouble, and usually got out of it with the help of his trusty horse Flicka. Flicka would let no one but Ken ride her.
Mr. Washbrook has many stories about shooting the series, but a day when life imitated art sticks out in his mind.
On a lunch break, he grabbed Flicka and rode bareback over the Malibu hills to another movie set, where the actor Robert Wagner was starring in a war movie. Mr. Wagner had promised to teach Mr. Washbrook, at the age of 10, how to drive an Army jeep.
On his way back to his own set, Flicka sensed she was headed home, and began to run too fast. She threw him to the ground, and he broke his wrist.
"Of course, this is exactly what happens repeatedly in so many of the Flicka episodes. Ken gets into trouble somewhere. Flicka comes back to the ranch, and no Ken. This time it was for real. The whole company sees Flicka racing back and I wasn't on her. They get horses and jeeps and cars and tear out into the mountains and hills looking for me. They found me soon enough."
Flicka was usually better behaved. Mr. Washbrook said he never really enjoyed riding other horses later in life because none could compare with Flicka.
"I definitely fell in love with Flicka. She was so well trained. All I had to do was virtually think what I wanted her to do and she sensed it."
She was not, however, as well trained as some of the show's writers apparently believed.
"We always got a big laugh out of reading the scripts," Mr. Washbrook said. "You would tend to think the writers thought the horses were human, the way they would write stage directions. They would describe the looks that the horses would have to give, like Flicka looks at Ken with a puzzled look."
The company shot 39 episodes for the first season, the standard for the early days of television. My Friend Flicka was an immediate hit for CBS TV. But for reasons that still puzzle Mr. Washbrook, 20th Century Fox decided not to continue for a second season. The show lived on for many years in reruns on other networks.
Mr. Washbrook finished high school and college in California, taking acting roles when they came. He did more television, stage work, and was cast in several movies. Later he moved to New York, then London to pursue stage work, while working fairly steadily in regional theatres.
Mr. Washbrook said he was rarely satisfied with his acting, usually noticing later things that he could have done better. But looking back now, he said he has an idea why he was in such demand as a child actor.
"Now, after all these years have gone by, if I see reruns of any My Friend Flicka episodes, I guess I was believable," he said. "I was totally uninhibited to be committed to the role. I guess I did all right, I guess I can see why I was fortunate enough to have that career, but the funny part is it was not something I was pursuing, it just happened."
And more than 60 years later, it is still happening.
"I get fan mail, still," Mr. Washbrook said. "I don't know where they are seeing the series."