The Martha's Vineyard International Film Festival, sponsored by the Martha's Vineyard Film Society, will bring cinematic highlights from across the globe to Island theatres from Sept. 5 to 10.
In addition to screening 16 feature-length foreign films, there will be an opening reception, a children's concert featuring Latin Grammy award winner Mister G, three screenings of short films and a closing night party at La Soffita.
Award-winning actor, humanitarian and filmmaker Danny Glover will receive the film society's Global Citizens Award along with writer and producer Joslyn Barnes. Ms. Barnes previously worked at the United Nations as a programme officer and consultant. Together, the two co-founded Louverture Films, which produces independent films, often supporting the work of filmmakers from the global South.
They will screen a Louverture-backed film, White Sun, directed by Nepalese filmmaker Deepak Rauniyar, at the festival on Friday, Sept. 8 at 7 p.m. The film was recently selected as Nepal's submission for best foreign-language film for the 2018 Academy Awards.
White Sun opens with the death of a village leader in Nepal. Complying with traditional funeral rites poses a challenge—customs rooted in caste and gender distinctions restrict who can carry the body. This problem is amplified in the aftermath of the Nepalese civil war, as the village's population of young men is severely lacking. Tension mounts as the days pass and the body remains in the village. The conflict over the body stands in for larger political and social differences in the country, which turned bloody during the civil war.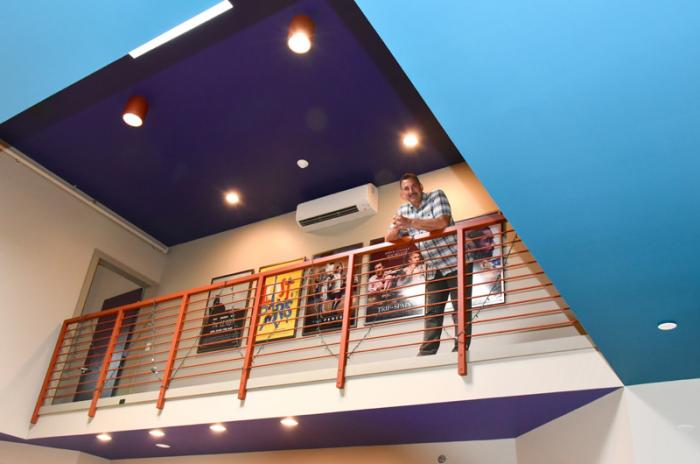 Executive producer Danny Glover suggested the film might help viewers gain an understanding of a foreign conflict with universal implications. He said the film explores notions of responsibility, trust and truth.
International films, he suggested, offer a unique point of connection.
"There's some way our psychic memory, our historic memory as human beings, is connected," he said in a phone interview. "Because of my own story, I can connect with his own story."
Mr. Glover highlighted the work of Spanish filmmaker Carlos Saura, which he said gave him a deeper connection to a passion that began in his youth, when as a 16-year-old living in Brockton he bought flamenco shoes and started to dance.
He also enjoyed watching African films in the early 1970s, around the same time that he was reading the writings of Nelson Mandela and getting involved in social movements.
Producer Joslyn Barnes added that the project of Louverture Films is to promote the stories of the underrepresented. She noted how around the world, decision-making power is concentrated in the hands of an elite few. As women and minorities are excluded, she suggested that representation through film provides a powerful outlet.
"Artists can help people move from a passive reception to more active reflection about what is happening in the world and around them emotionally, as well as politically, as well as socially," Ms. Barnes said. "It is of critical importance that the voices and stories that are being told reflect the reality of humanity."
She noted that film festivals provide an important outlet for this goal, as they help to build an audience for these lesser-known, independent works.
Film society executive director Richard Paradise said he started the festival as a way to bring added cultural diversity to the Island.
"If you can't actually travel to 20 to 30 countries within a year or two, how do you get to know those cultures?" he asked. Answering his question, he said, "You get to know them through film."
Mr. Paradise highlighted an addition this year, a screening of European shorts scheduled for Friday, Sept. 8. The two other screenings of shorts, the animated shorts showcase and the short films juried competition, occur annually. He said the festival will also continue to offer their programming mainstay—diverse and broadly appealing films, including dramas, comedies and documentaries.
The festival officially opens on Thursday Sept. 7, with a reception from 5:30 to 7:30 p.m. followed by a screening of The Trip to Spain. The Global Citizens Award will be presented to Danny Glover and Joslyn Barnes on Friday, Sept. 8 at 7 p.m., prior to the screening of their film, White Sun.
Tickets and a full schedule for the Martha's Vineyard International Film Festival are available at mvfilmsociety.com.