Family, friends, and neighbors gathered Friday in Oak Bluffs to dedicate the home of Anne P. Jennings as the newest site on the African American Heritage Trail of Martha's Vineyard.
Ms. Jennings, who died last year at the age of 78, was the first African American to graduate from the Hartford Hospital School of Nursing, in 1959. During her pioneering career, Ms. Jennings worked in labor and delivery, cared for patients suffering from substance abuse disorders, and served as a school nurse.
After her retirement in 1991, she moved to the Island to care for her ailing father, and lived at 7 Highland Avenue on East Chop for the rest of her life.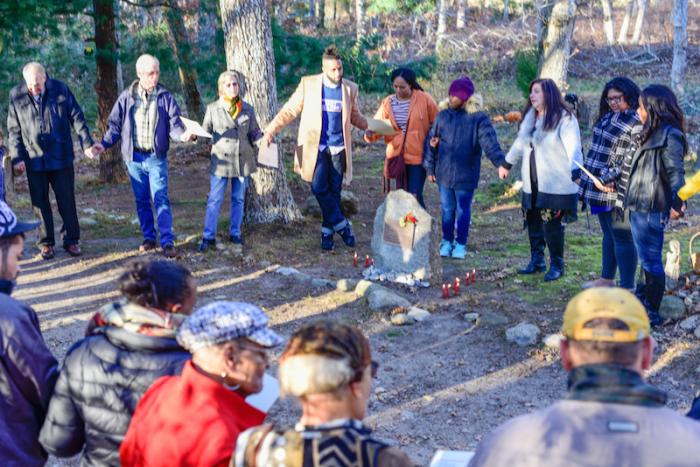 Her grandson James Jennings spoke about planning for the dedication of a plaque mounted on a granite stone in front of her house.
"The conversation always drifted around to why the type of person that Nana was needs to be celebrated," Mr. Jennings said. "This is a very powerful moment for me. I can't wait to let you see the stone. It's very diva-ish, in a Nana kind of way."
Tears flowed as Ms. Jennings' children and grandchildren spoke of her acceptance and love for the less fortunate in life, and her love of caring for all who fell into her orbit.
After unveiling the plaque, volunteers placed memorial stones around it, then joined hands and sang the popular hymn Will the Circle Be Unbroken.