A pilot program begun 14 months ago by Martha's Vineyard Community Services and the Martha's Vineyard Hospital to combat substance use disorder has helped steer 111 Vineyard residents onto the road to recovery, according to an evaluation released this week by Community Services.
"I think it's been a wonderfully successful project," said Richard Curcuru, president and chief executive officer of Gosnold in Falmouth, one of the two detox centers where patients with substance abuse disorders are sent through the program to receive inpatient detox care. "The coordination between the entities has been seamless," he said.
The program is the result of a memorandum of understanding signed in 2016 by the hospital and Community Services in response to the lack of a detox facility on the Vineyard. Islanders suffering from alcohol or opioid abuse can only receive outpatient care, as no detox beds are available for overnight stays. A private donor helped pay for the program, which guarantees that beds will be available in mainland facilities when needed for Islanders. The two facilities are Gosnold and Stanley Street Treatment and Resources (SSTAR) in Fall River.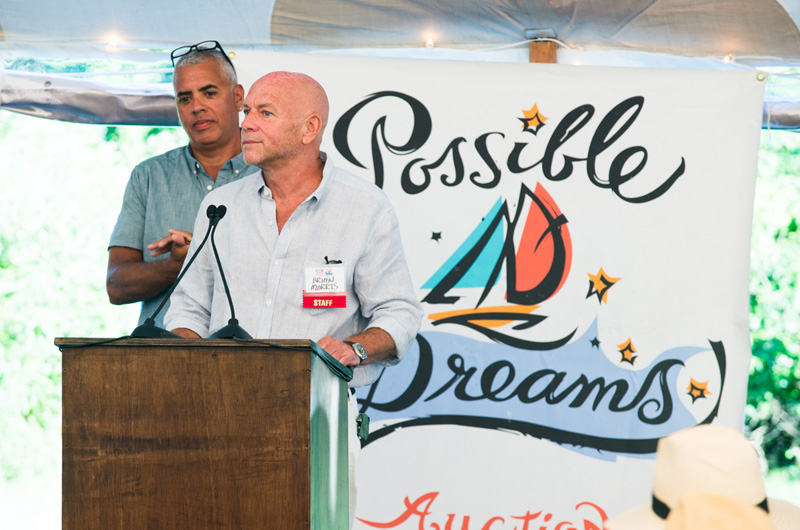 Victor Capoccia, former chairman of the board at Community Services, said the high cost of providing inpatient care and relatively low volume of patients make an Island detox facility unfeasible. As a result, the coalition was formed, clearing away many of the previous obstacles for Island patients seeking treatment on the mainland. A central problem was the unpredictable nature of available beds at detox treatment facilities.
The pilot program has seen brisk use since its inception. Data collected by Community Services from November 2016 to December 2017 show that alcohol abuse is the most common problem for those placed, accounting for 76 per cent of the 111 patients who requested detox services. Opiate problems made up 13 per cent, or 11 patients total. Seventy-three percent of the patients were male, with the highest percentage (36 per cent) in their 50s. A total of 1,450 Island residents were found to have substance abuse disorders in 2013, according to state and national data collected by Mr. Capoccia.
"It's pretty well understood that alcohol continues to be the biggest issue," said Julie Fay, executive director of Community Services. She emphasized that the growing awareness of substance abuse disorders and increase in resources on Island in the past few years "has really paid off." Just a few of these resources include Vineyard House, the Island residential sober living campus in Vineyard Haven for people recovering from addiction, and a Learn to Cope support group that meets Wednesday nights at the hospital.
Recovery coaches have also played a large role in helping participants regain their health and see success in the recovery process. Coaches are trained to offer non-clinical support to people in recovery from substance abuse, such as traveling with them to the detox facility, connecting them with a Community Services program and helping them make lifestyle changes to fight addiction. Recovery coach services are voluntary and available through every step of recovery, according to the Community Services website.
"What's happened on the Island in the last two years has been pretty amazing in terms of resources," said Mr. Curcuru. "The resources available are no question better today than they were three years ago."
Dr. Karen Casper, an emergency room physician at the hospital and director of emergency medical services, agreed. "I've seen fewer repeat people," she said. She added that before patients had to "walk into the ER with no background knowledge" but now there are solid support systems that can provide needed care.
Major funding for the off-Island detox program is provided by an anonymous donor. The funds are primarily used for transportation services to the detox facilities and other logistical issues, such as helping homeless patients with rent payments. Ms. Fay called the private philanthropy the "cornerstone" of the program and said she hopes to "weave together funds for different types of programming" in the future.
The coalition signed an additional memorandum of understanding in June of this year with AdCare, a hospital in Worcester with more extensive detox services. Ms. Fay said the arrangement will continue as an alternative to expensive substance abuse treatment programs that most insurance plans can't cover. She praised the collaborative efforts of all organizations involved, noting now that "everyone is at the table."
Islanders can request inpatient detox services by calling the Community Services 24-hour help line at 508-693-0032 or the Martha's Vineyard Hospital Substance Use Disorder Team, also available around the clock, at 508-684-4600.