The poster for the annual Martha's Vineyard Film Festival, designed by Island artist Danielle Mulcahy, is done in the style of a woodblock print. In the swirling sky above a simple landscape, two giant, celestial hands meet and clasp each other.
"The theme is coming together, hand in hand," Ms. Mulcahy said.
The poster points to what is significant about the annual March festival, when more content than ever is available online instantly.
"We're so used to just watching something on our tablets now and not talking about it," said artistic director Brian Ditchfield. "But the reality is we want to gather. We have all the more desire to gather together and discuss things more."
At the festival, which is in its 18th year, movie-watching is not a passive, individual experience. Screenings take place in community spaces and are followed by discussions with filmmakers, actors, activists and community leaders.
Organizers say the gathering in Chilmark has grown more popular in recent years. They've already sold about 1,100 tickets for the event, and many of this year's screenings have already sold out.
Local food, prepared by Morning Glory Farm chef Robert Lionette, will be served around communal tables. Musicians will perform live in the Hay Cafe between screenings. Food donation boxes will be there to gather food donations for the Island Food Pantry.
"It's much more than movies," said festival founder Thomas Bena.
This year, the festival organizers expanded into film production, adding Ms. Mulcahy and filmmaker Ollie Becker to the staff. The two have collaborated on video projects for Island non-profits, and they're currently working on a project following Island kids' activism to protect the ocean.
In 2004, the festival began screening children's films, and since then, the presence of children has become an integral part of the weekend. Director of children's programs Ben Durrell said he has watched over 200 children's films in preparation this year, incorporating ample input from kid juries.
"From two-minute shorts to a feature film, each one of them is incredible," Mr. Durrell said.
Additional hands-on programming for kids will focus on using the medium of film creatively. Free workshops on filmmaking will be offered throughout the weekend.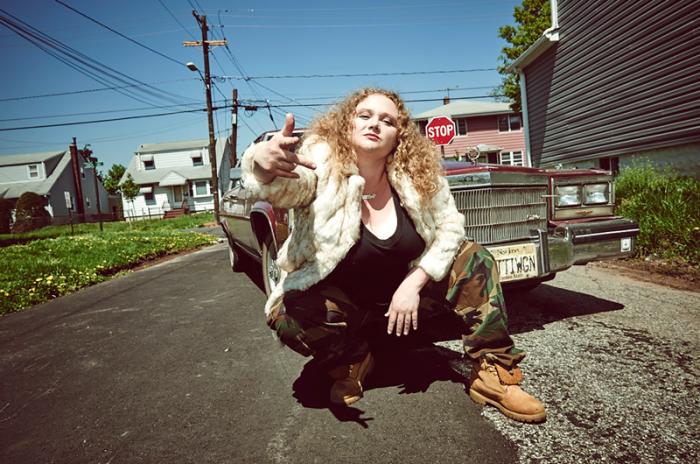 "Over the years, we've realized that kids are being bombarded by media," said Mr. Bena. "So why not give them the tools to understand how they're being manipulated and how they can use it for their own stories."
One workshop will teach animation using toys kids bring from home. Another, led by Ms. Mulcahy, will produce a team short film.
Adults will have an opportunity to participate in a workshop too following the documentary, The Wonder Sound, which is about the creation of a massive art installation in a San Diego children's museum. Artist Megan Dickerson will lead the workshop, which will be free for educators and will focus on how to make spaces that encourage creative play.
Festival organizers say in addition to fostering community and connection, they hope to inspire action. One film Mr. Bena thinks will be particularly challenging to the Island audience is the documentary Blue, which deals with contamination of the sea.
"The first time I tried to watch it, half-way through I was like, it's too depressing. I can't finish this," said Mr. Bena, who is a surfer. "And then one of our community screeners, Chris Murphy, called me the next morning and said, you have to finish this film. It's too important."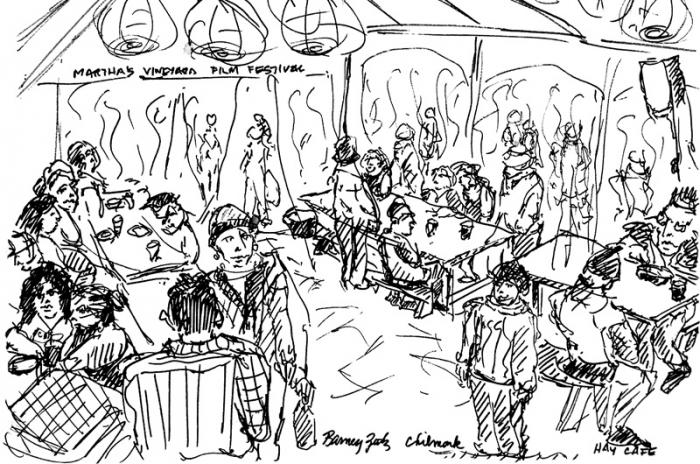 State Rep. Dylan Fernandes, Island fishermen, and an expert from the Woods Hole Oceanographic Institution will be participating in the discussion following that film.
"It's going to challenge the audience to say, what are we going to do? We are surrounded by ocean," said Mr. Bena.
Mr. Bena said many of this year's films have only been screened at the Sundance Film Festival before coming to the Martha's Vineyard Film Festival.
Another documentary he's excited about is Out of State, which features incarcerated men from Hawaii. The film follows the rediscovery of their indigenous roots and culture as they serve time in a prison 3,000 miles from home. After that screening, director Ciara Lacy will Skype in for a talk-back.
The film Chappaquiddick, which revisits Ted Kennedy's accident at the Dike Bridge which resulted in the death of Mary Jo Kopechne, will be shown several times over the course of the weekend. Organizers say they've had to add extra screenings to accommodate high demand. Director John Curran and leading actor Jason Clarke will take part in the discussions.
Mr. Ditchfield said he is excited about the documentary Science Fair about high school students competing in one of the biggest science fairs in the world. The screening will be followed by a discussion with New York science teacher and film subject Dr. Serena McCalla.
"It's a fantastic, fun, hopeful film," Mr. Ditchfield said.
The festival will close with the film Keep the Change, a romantic comedy about a support group for adults with disabilities, played by actors who have the disabilities portrayed in the film.
"It has this amazing extra layer," said Mr. Ditchfield.
About a dozen staff and 20 or so volunteers will run the festival. Organizers say cleaning up afterwards is the hardest part.
"When we tear it down, it's like why are we tearing down this thing that was so alive for four days." said Mr. Bena.
The Martha's Vineyard Film Festival runs from Thursday March 15 through Sunday March 18. Visit tmvff.org for a complete list of movies. Tickets can be purchased online or in person at the box office at the Chilmark Community Center starting March 15 at 3 p.m.