On August 28, 2010, 18-year-old Tyler Clementi began his freshman year at Rutgers University in New Brunswick, N.J. Thirty-nine days later, Mr. Clementi's body was discovered floating in the Hudson River. He had taken his life by jumping off the George Washington Bridge one week prior.
The event became a major news story that brought to light issues of harassment, isolation and how people treat those they perceive as different in the digital age.
In the new musical, Poster Boy, playwright Joe Tracz and composer Craig Carnelia give voice to Mr. Clementi's story. A collaboration with The Public Theater in New York, a performance will be given on Saturday, August 25 at Vineyard Arts Project.
"Craig came to me after this story happened, probably in 2011," Mr. Tracz said Monday afternoon during a rehearsal break. "Obviously this was a huge national news story and it just happened to touch on so many things that were and continue to be raw nerves in our society: coming out, being gay, and privacy in the digital age."
Mr. Clementi committed suicide after being cyber-bullied by his freshman year roommate, Dharun Ravi, over his sexuality. Mr. Ravi set up a webcam in their shared dorm, secretly watching intimate moments Mr. Clementi shared with another man, and broadcasting them to his Twitter feed.
As a vehicle to tell the story Poster Boy focuses on a group of men Mr. Clementi chatted with on a gay website, JustUsBoys, in the days before he took his own life.
"The website has a message board community, and Tyler was communicating with a group of men on this site about his situation with his roommate," Mr. Tracz explained. "The show begins with these men communicating with Tyler and then discovering that despite the advice they have given him, he's gone."
Utilizing the power of public records and the Freedom of Information Act, Mr. Tracz and Mr. Carnelia were able to pour over what Mr. Tracz described as, "the digital breadcrumbs" Mr. Clementi left behind. The men have been working on the musical for seven years, and in a joint decision they opted to keep every word of Tyler's dialogue as he had actually texted, emailed or instant-messaged it in real life.
"We did it partly for the integrity of not wanting to invent words for Tyler, but also just because of how vulnerable everyone's position is in the telling of this story," Mr. Carnelia said. "We felt an obligation to not invent words for them."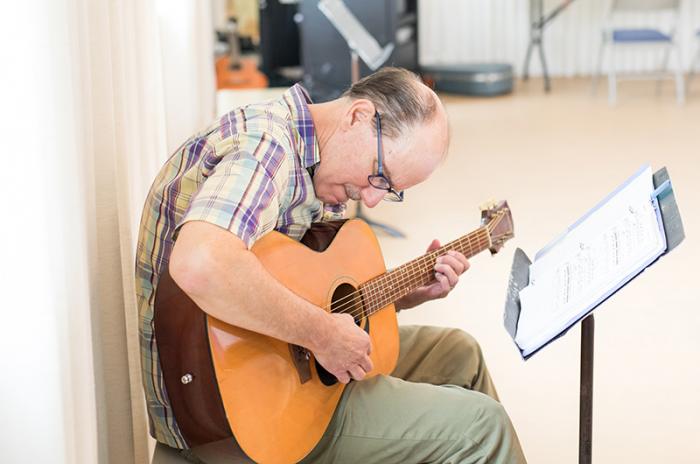 Those snippets of genuine dialogue not only belong to Tyler, but to a small group of hometown friends, his roommate, and his roommate's confidants. The only scripted words come from the mouths and keyboards of the men on JustUsBoys. Mr. Tracz shaped their personalities based upon the types of people he's observed on comment sections across every site on the Internet.
"Those sort of perspectives became characters," Mr. Tracz explained of the Internet trolls, keyboard warriors and perceived do-gooders.
While both men acknowledge the grim nature of Tyler's story, they also advocate its message of hope. Following Tyler's death, the It Gets Better movement saw a surge of national support. The musical's name, Poster Boy, is tied to Tyler's place in the organization's mission. Mr. Carnelia had originally suggested it as a song title.
"Tyler was very, very much the poster boy for this issue—of gay bullying and teen suicide," Mr. Carnelia said. "The other thing is, we know him through his posts."
"The idea is that we live so much of our lives online right now and you think that you're putting your real self out there, but beneath the versions of ourselves that are easily Google-able there's a real person there,' Mr. Tracz said. "You're only seeing the tip of the iceberg."
Poster Boy will run on Saturday, August 25, beginning at 7 p.m. at Vineyard Arts Project, 215 Upper Main Street, Edgartown. Tickets are free will donation. Visit vineyardarts.org for more information.