Even if country music fans don't recognize the names of the biggest stars coming to next weekend's sixth annual New England to Nashville Martha's Vineyard Songwriters' Festival, there's no reason to fret. They'll surely recognize their music.
That's because Jimmy Yeary, Brent Baxter, Jesse Lee, Byron Hill and Johnny Bulford have penned tunes for Kenny Chesney, Blake Shelton, Reba McEntire, Rascal Flatts, and more. Although they don't often grace stages, album covers, or concert promos, the songwriters serve as the artistic and creative backbone of country music. And at the festival on Sept. 14 through 16, residents of a small Island in the North Atlantic have the chance to listen to and learn from some of the most talented wordsmiths and harmonists Nashville has to offer.
"Having all these hit writers and emerging artists who have navigated these harsh waters coming up north and sharing their songs and experiences is truly a unique opportunity for music fans," said festival founder, Matt Casey.
Mr. Casey, a songwriter, music publisher, and seasonal Martha's Vineyard resident himself, started the festival on a whim six years ago.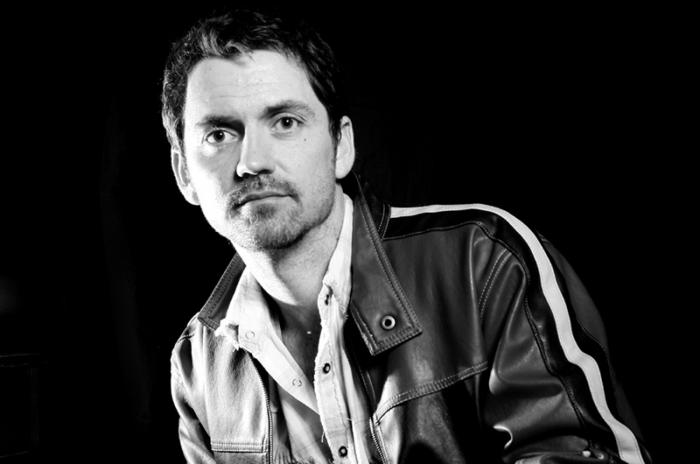 "It began as a really small, little, songwriting workshop, mostly with songwriters from the Boston area who would come over as part of a retreat," he said. "And now it's grown into a bigger event with hit artists and writers. It's grown every year."
Along with musical performances throughout the weekend, the festival will also include a songwriting workshop at the Oak Bluffs YMCA that focuses on the art and business of commercial songwriting. Mr. Casey emphasized the workshop's commitment to inclusivity.
"The thing about the workshop is that it's perfect for beginning songwriters because it goes over the fundamentals of songwriting," Mr. Casey said. "It's open not just to experienced musicians on the Island, but also novice songwriters. Even when we had it at my house, I'd have people knocking on my door asking to participate."
In the workshop's four master classes, aspiring Island artists have the chance to receive constructive criticism from "Twang Town's" hit songwriters, offering a rare window into the ever-growing, and ever-competitive country music industry. According to Mr. Casey, songwriting is a nine-to-five job in Nashville, and out of the city's 50,000 artists, fewer than 50 get a song cut every year.
"The songwriters are the unsung heroes," Mr. Casey said. "Some of them never get to perform, but they're the ones who tell the story and pitch music to the major record labels."
Even a thousand miles north of dixie, country songs can have a local connection. Jimmy Yeary, who has composed numbers for Martina McBride and Kenny Chesney, recently wrote a hit ballad for Lee Brice about a grieving Massachusetts man who mourned the death of his brother in Afghanistan by driving his old Ford pickup.
"That's what sets apart country songwriting," Mr. Casey said. "There's usually a pretty cool story behind most of the songs."
Mr. Yeary's "I Drive Your Truck" won Song of the Year at the 47th Country Music Association Awards.
"Jimmy came last year as a performing songwriter but was so popular and everyone really loved him, and so I talked to him about coming back as one of the lead instructors this year," Mr. Casey said.
On Saturday night, Sept. 15 at The Strand, Mr. Yeary and his fellow songwriters will perform their music in the Nashville-style round format, taking turns playing songs and telling the stories behind their lyrics. The show will also feature what Mr. Casey calls "rising stars" from Nashville, who will play original acoustic works at the Strand before they head to the Ritz, where a full band will accompany them for live covers of famous country songs. Those rising stars include Heidi Raye, Cody Webb, Olivia Faye and Ray Fulcher.
"The rising stars are more the artists who are at least as much as focused on being a performer as a songwriter," Mr. Casey said.
Past rising stars have gone on to make it big in Nashville. Lance Carpenter, who has come to the Vineyard for five years, wrote a number one song for Kelsea Ballerini in 2015 called "Love Me Like You Mean It."
"Lance is part of the fabric of the festival," Mr. Casey said. "He volunteers, he cooks breakfast for all the attendees, he's the one guy who always comes. And it's cool to see his development through the years."
Mr. Carpenter has participated in the festival as a rising star, as a hit writer, as a workshop instructor and as Mr. Casey's handyman and chauffeur.
"I love giving back and I love mentoring, just trying to encourage the next great songwriter," Mr. Carpenter said. "Martha's Vineyard is a magical place, and from that first time I went I knew I wanted to come back."
As the festival has expanded, and the logistics of getting Nashville artists to the Island have grown more difficult, Mr. Casey maintains that the location on Martha's Vineyard is what gives the weekend its distinctive flavor.
"People have said to me maybe you could move it to Cape Cod, but I say no way. The artists always say there's something special about the Island that inspires them, the beauty of it. I would never do it if it wasn't on Martha's Vineyard," Mr. Casey said.
Tickets for the festival, which begins on Friday, Sept. 14 with a "Guitar Pull," barbecue, and Q&A session at 7:30 p.m. in West Tisbury, are available for purchase online at marthasvineyardsongwritingfest.com. Island residents can receive a $100 discount for the songwriting workshop by emailing matt@neonmusicmgmt.com.