In most places, Dec. 8 means Christmas is more than two weeks away. Edgartown isn't like most places.
Dozens of floats, hundreds of spectators, and thousands ­(or what seemed like thousands) of people dressed up in red, green and "Grinch" gathered along Main street for the annual Christmas in Edgartown parade.
People came from near and far, with smiles wide, bundled up and bustling about as the Christmas cheer filled the brisk winter air. The Nonemaker family, who made the trip from St. Michaels, Md., camped out on Winter street, collecting candy and memories as the floats turned the corner off Water street.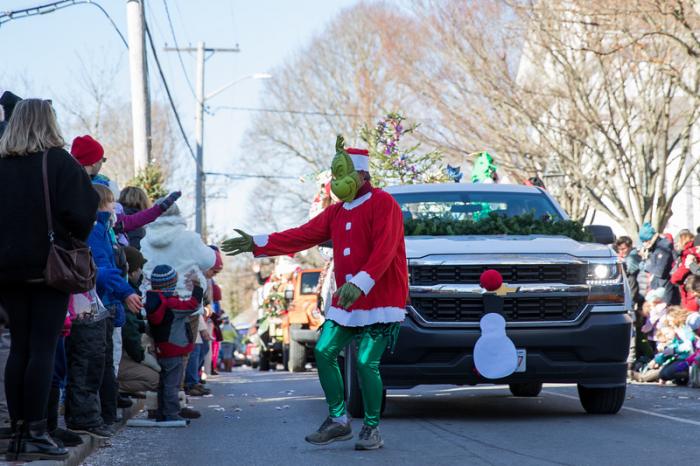 "We found out about this weekend last year, and decided to come up again," father Justin said. "We want to make it a tradition before the kids are too old."
At ages five, seven and nine, children James, Sage and Camilla had to be held back from the street, their eyes set on candy canes and the Christmas sheep, baa-baa-baaing at the back of the Farm Institute's float.
With tophats and tails, Dickensian carolers led the parade, followed closely behind by the Rise dance troupe. A Vineyard Vines whale, St. Nick adorned with a papal mitre, a classic Jeepster, and ATV's with Christmas trees all marched as well. Even the Coast Guard boat came down from Menemsha, decked out with its own "bow" of holly.
For a few marchers, 2018 was their first time in the parade.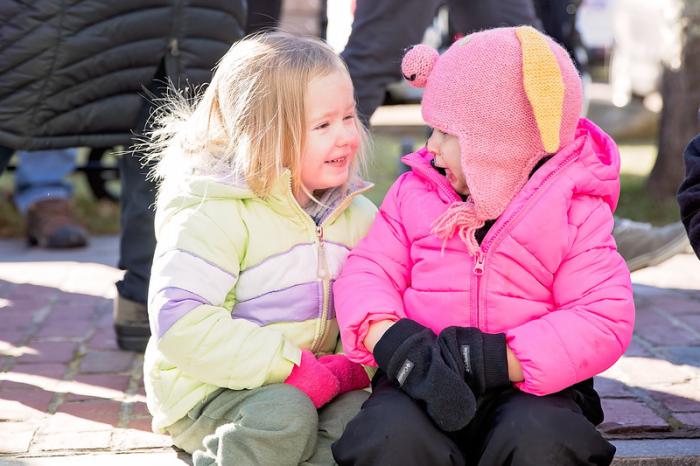 "We go to the parade very every year," said Cece Krokenberger. "This year, I told everyone we have to be in it."
Mrs. Krokenberger and her family (many of whom came from Rochester for the parade) took the responsibility quite seriously, dressing up like the Whos from Whoville. Mrs. Krokenberger had curlers in her hair, a pointed nose, and a cone underneath her hair to mimic the classic Whoville updo. Richard, Cece's husband, drove the family pickup truck — or more accurately, sleigh — as the bespectacled Whoville mailman, with gifts piled inexplicably high out the back. They even had a Grinch, although on Saturday morning it seemed like every Edgar in Edgartown-ville, even the Grinches, liked Christmas a lot.
As the crowds cleared and bystanders collected candies from the road, the carolers who led the charge gathered for one last song.
"It's beginning to look a lot like Christmas," they sang.
It was hard not to join in.