The 36th edition of the Cottagers' annual house tour has something for everyone—something old, something new and something green.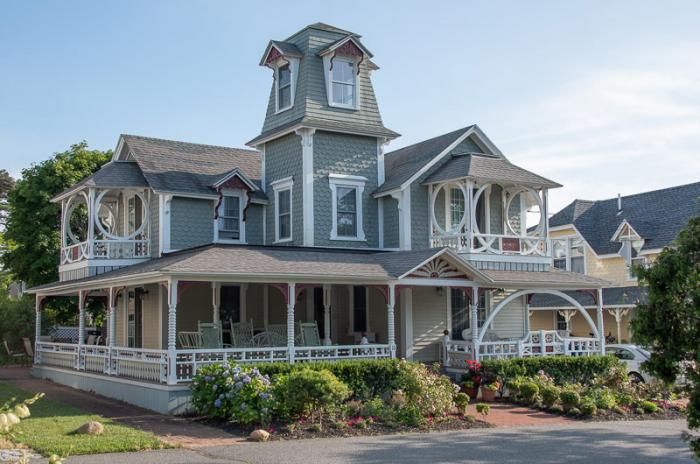 This year's event takes place on Thursday, July 18 from 10 a.m. to 3 p.m.
The Cottagers, which sponsors the tour, is a philanthropic organization consisting of 100 women of color who are property owners on Martha's Vineyard. Their mission, which is now in its 63rd year, is to raise money for local charities and organizations through a variety of fundraising efforts, which includes the Cottagers tour.
Advance tickets may be purchased in Oak Bluffs at the Cousen Rose Gallery and C'est La Vie, both on Circuit avenue. Tickets may also be purchased on the day of the tour at Cottagers' Corner on 57 Pequot avenue, Oak Bluffs, from 9 a.m. to 1 p.m. The cost is $35 per person.
7 Masonic Avenue
One of the first homes you'll see when you approach the Arts District from Circuit avenue in Oak Bluffs is this late 19th century home that underwent restoration in 2012 by Gary BenDavid Builders. Marked by its yellow and baby blue trim and welcoming front porch, it features a gazebo in back along with a small studio cottage.
16 Samoset
A third-story tower dominates the skyline of this historic Victorian home. Built in the 1870s, the home was renovated in 2002 and added on to in 2011. Much of the original flooring, set off by antique furnishings and art work, remains.
64 Pennacook
The focus at 64 Pennacook is not the home, but the garden that surrounds it, maintained by Christine Todd. Approximately 80 by 80 feet, this multi-colored oasis is marked by stone walls, a fish pond with a waterfall, a raspberry patch, an herb garden and a long list perennials.
400 Barnes Road
Built on the former Webb's campground, this red cedar clapboard with river stone rises above the trees in the foreground to give residents views of the head of Lagoon Pond.
42 Paddock Road
The Preserve at The Woodlands is a private, 51-acre woodland enclave just down County Road from Farm Neck Golf Club and the setting for this brand new home. The Preserve is surrounded by 200 acres of conservation land that connects to miles of walking/hiking trails.
For more information, visit cottagerscornermv.org.