The 14th annual Martha's Vineyard International Film Festival took flight Thursday evening with a bee-themed opening party at the Film Center in Vineyard Haven. Guests enjoyed honeyed appetizers and drinks inspired by the documentary Honeyland set in Macedonia playing that night.
Executive director Richard Paradise donned bee wings and antennae in honor of the film, which follows the last wild bee hunter in Europe and has already won many awards.
"She goes into the mountains, into the crevices and the rocks, and pulls out honeycombs from these wild colonies," said Mr. Paradise, who likened Honeyland to the popular documentary The Biggest Little Farm.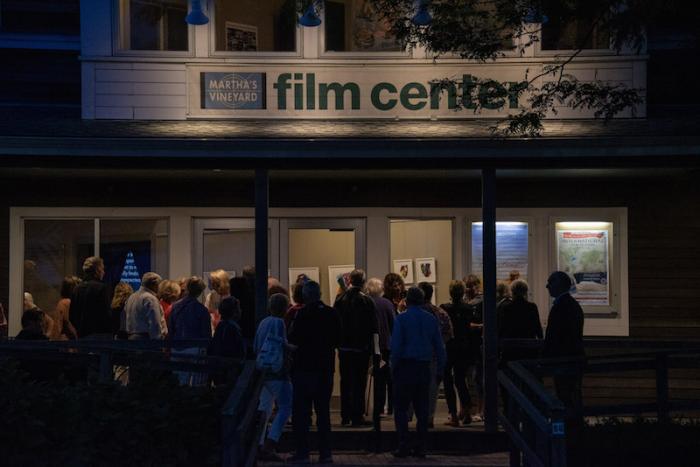 "It's just a gorgeously shot movie, with bees and nature," he said.
The festival, which continues through Sunday, has screened eight other films including the sprawling, conspiracy-centric Danish documentary Cold Case Hammerskjöld, the Colombian drama Birds of Passage and the Fellini-esque Loro (Them) by Italian director Paolo Sorrentino.
Still to come on Saturday are The Souvenir, a drama by writer-director Joanna Hogg starring Honor and Tilda Swinton at 4 p.m. at the Capawock, opposite a Film Center screening of animated short films curated by Oscar-nominated animator Bill Plympton. Some of the animators of the short films will be on hand for the showing.
At 6 p.m. Saturday, the Film Center shows Ash is Purest White, a Hong Kong gangster film Mr. Paradise called "sort of a comic drama tragedy." Midnight Family, a cinéma vérité-style Mexican documentary about a private ambulance company, screens at 9:15 p.m. at the Film Center.
No tickets remain and no waiting list is available for the sold-out 7 p.m. show at the Capawock of nine international short films selected out of more than 350 entries. A jury at the screening will select a winning short that will show before Sunday's closing night film.
At 9:15 p.m. Saturday, the Capawock is showing Non-Fiction (Doubles Vies), a French romantic comedy starring Juliette Binoche and Guillaume Canet directed by Olivier Assayas.
Sunday's Film Center screenings begin at noon with Sibel, a Turkish drama set in a secluded Black Sea village, and continue at 2:15 p.m. with Lucky Grandma, a farce set in New York's Chinatown that stars Tsai Chin of The Joy Luck Club and Casino Royale.
"It's the only film out of 20 [in the festival] that is U.S. made or set in the U.S., but it deals with Chinese Americans," Mr. Paradise said.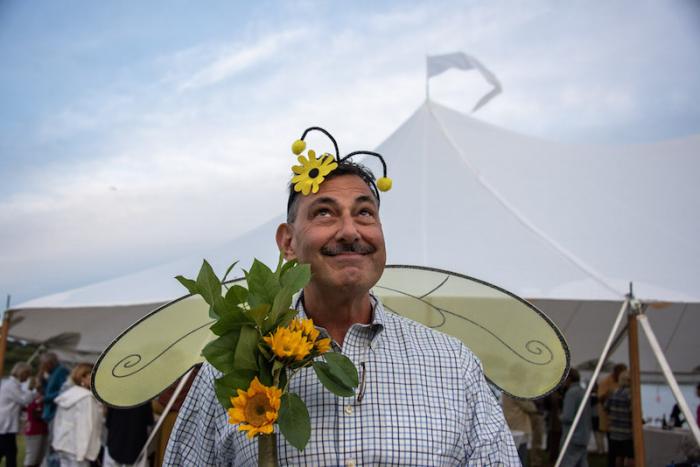 The festival closes Sunday night with Parasite, a South Korean thriller/black comedy that won the Cannes Film Festival's highest honor, the Palme d'Or, this year, the first Korean movie to receive the award.
"It's a critical view of the wealthy class in Korea by the filmmaker," said Mr. Paradise, who added that Parasite and Lucky Grandma have something in common with just about every movie in this year's festival. "All of them are so cinematically breathtaking, they take you to a different place and a different time" he said. "The cinematography is really gorgeous and bold."
For film and ticket information, including the number of remaining tickets available for each screening, visit mvfilmsociety.com.