Martha's Vineyard is experiencing an acute shortage of affordable early childhood care and education, a gap that is having a profound impact on the Island's year-round economy and work force, a new report shows.
The report is the result of a study commissioned by the philanthropic nonprofit MVYouth, which decided to conduct a comprehensive examination of youth services on the Vineyard this year.
Conducted by Sharp Lehman Consulting, the study examined youth services for Island children from birth through age 25. And while the report identified a wide range of issues around youth services, it concluded without question that the greatest gap in services is for infants and toddlers — from birth to 2.9 years.
According to data collected from the Island's 11 home-based and nine center-based early child care providers, only five per cent of infants and 30 per cent of toddlers eligible for services are actually receiving them for the majority of the year. In the summer the numbers drop to four per cent for infants and 28 per cent for toddlers. The report points to a shortage of facilities and qualified teachers, as well as a dearth of affordable housing for staff, as leading contributors to the gap in services.
"The lack of quality early child care not only impacts children but also impacts jobs, family financial stability and the economy," an executive summary in the report says.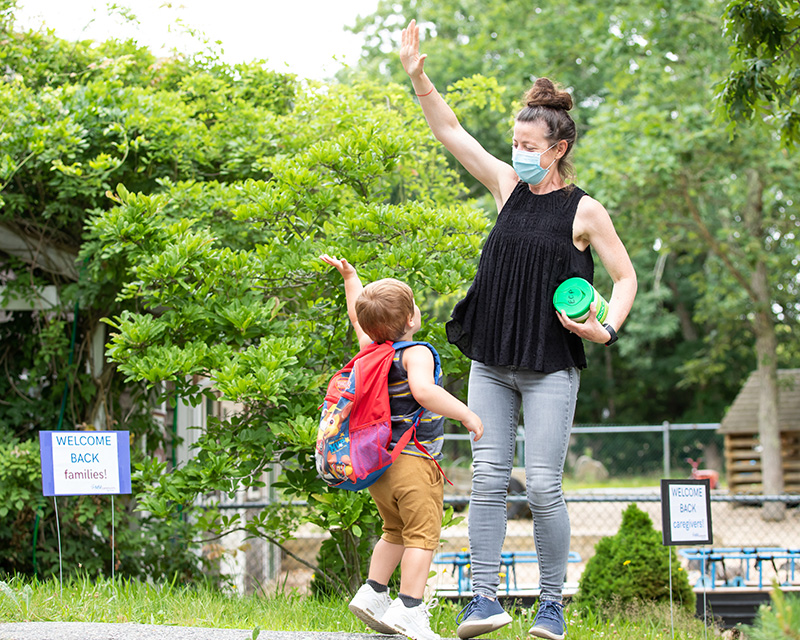 The findings, though striking, confirmed what was already suspected, said MVYouth executive director Lindsey Scott.
"Anyone could tell you anecdotally that it's very hard to find care for infants and toddlers on Martha's Vineyard," Ms. Scott said, speaking to the Gazette by phone this week. "But the data really has enabled us to speak with confidence about exactly how many licensed spaces there are for each age group."
More broadly, the data reveals one of the greatest pressure points in the American education system and one which is acutely familiar on the Island — the undervaluation of early child care programs to the detriment of communities.
Ms. Scott said early childhood care is essential for a reliable workforce, for family financial stability and for a healthy local economy. But most early child care programs in the country — including on the Island — receive no public funding, forcing them to cover costs through tuition fees and rely heavily on philanthropy for scholarships, financial aid and other unmet needs.
Heather Quinn, the director of Early Childhood Programs at Martha's Vineyard Community Services and a veteran in the field, agreed, noting that most programs on the Island operate on razor thin margins.
"The tuition that we receive from families and the subsidies that we receive from the state don't come close to covering the actual cost of care," she said, adding: "Our program operates at a deficit every year and we are dependent on philanthropic dollars in order to survive."
As the report suggests, the problem is especially acute for labor intensive programs like infant and toddler care, which necessitate multiple educators in every classroom. Between payroll, rent and numerous other fees, programs are strapped with high costs and little money to cover them, perpetuating a system where teacher salaries remain low and tuition remains high — even while programs do their best to stay affordable to working parents, Ms. Scott said.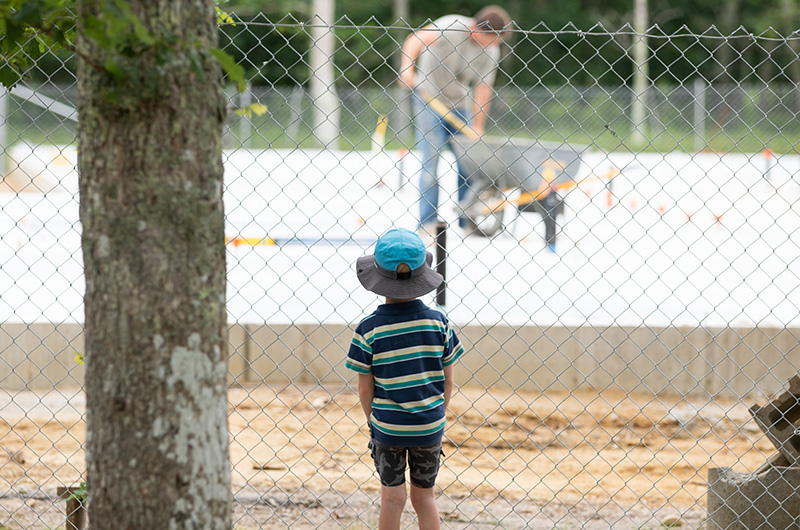 The result is that programs, underfunded and tightly staffed, fall short of meeting the need in their communities. "There are a lot of families here that scramble to figure out what to do with their young kids when they go back to work," Ms. Scott said. "And it's not a choice to be going back to work — they need to and they don't have the child care."
The MVYouth study was done before the Covid-19 pandemic, which has served to cast the problem in stark relief.
When the pandemic forced the closure of programs in March, organizations were faced with the challenge of paying the bills without the aid of tuition dollars. Many home-based daycare providers initially did not qualify for unemployment benefits, while center-based programs struggled to keep their staff employed and apply for loans through the federal Paycheck Protection Program (PPP).
In response, MV Youth organized an emergency fund to cover the funding gap for each Island provider, seeding the cause with $50,000, and subsequently attracting more funding from donors. The emergency funding was able to fill the gap for each program, but challenges for Island programs, both fiscal and practical, are far from over.
New guidelines released by the Massachusetts Department of Early Education and Care restricts the number of licensed spots at child care programs according to the facility's available square footage. This measure has forced many organizations to slash the number of available seats in their programs, beginning as early as this summer.
"Prior to the pandemic, we were serving 53 children a day. When we reopen we will be serving 28 children a day," said Ms. Quinn, referring to the Early Education and Care Center at Community Services.
Fewer licensed spaces also spells trouble financially, with programs taking in a fraction of their usual tuition revenue while bearing the same program costs, plus the added expenses associated with operating safely in a pandemic. The question of how to fill this projected funding gap is not easily answered.
Deborah Jernegan, head of school at Vineyard Montessori, said raising tuition will only serve to widen the affordability gap.
"Doubling tuition costs is a real concern — will people who go to work every day on Martha's Vineyard be able to afford something like that," she said. "What does that do to our diverse community?"
Educators stressed that philanthropy alone will not be enough to heal the damages left by the pandemic.
"The philanthropy is not going to be able to solve the size of that problem. There really needs to be like a federal bailout solution," said Ms. Scott.
Ms. Quinn echoed the thought. "This is a national crisis. Without some public funding, programs just won't survive . . . the field won't survive," she said.
Even beyond finances, program closures and restrictions pose problems for child development at a critical stage.
"I can't even begin to really guess what the impact is on the children and their development," said Leigh Ann Yuen, co-director of the Garden Gate Child Development Center in Vineyard Haven. "A child who is a year and a half old, who doesn't come back to school until they're almost three has lost a really big opportunity for social development."
For this summer, many programs have opted to stay closed, weighing the cost of operating a program in the pandemic, the challenges of staffing and the risks of bringing children into an in-person environment too quickly. Staple programs in the community, like Montessori and Garden Gate, will remain shuttered until at least the fall.
"This is our 21st year and it's the first year in those 21 years that we have not been able to run our summer program," Ms. Yuen, who has written a commentary that appears in this week's edition of the Gazette.
Alternatives to child care programs, like babysitters and unlicensed home day cares are already cropping up around the Island, worrying educators who feel these alternatives are both expensive, and in certain cases unsafe.
But as programs begin the onerous task of planning for an uncertain fall, educators have already begun thinking creatively about how to bring their staff and students back safely.
"Our priorities for returning are to be able to serve all of our families," said Ms. Yuen. "We are committed to staying true to what we believe is good for kids, which is providing them with a strong social and emotional foundation . . . The motto is nothing without joy."
At MV Youth, bolstered by the new report, the focus turns quickly to solutions, Ms. Scott said. The youth services report has already identified two potential areas of assistance: offering grant support for programs looking to expand their child care services and helping private preschools reduce costs by co-locating to so-called kinder-care centers.
At Community Services, which recently broke ground on a new early childhood center on its Oak Bluffs campus, plans are under way to add 20 new child care slots, including seven for infants and six for toddlers.
Ms. Scott said despite the damage it has caused, the pandemic been important in pulling the curtain back on a child care issue that has plagued the Island for quite some time.
"I think that, not unlike some of the other issues that our nation is facing right now, sometimes things need to get to a boiling point before people notice that they're hot," she said.