Domestic violence has spiked on the Island in recent months, as the constraints of isolation and stressors of an ongoing pandemic heighten the risk of home violence and complicate support services.
Among the trends are an increase in domestic assault and battery charges and high numbers of both restraining orders and restraining order violations. The increases mirror a national trend that has seen rates of domestic violence rise across the country during the pandemic. Even more striking on the Island is that while the rates of domestic violence have gone up, calls for help to support services have mostly stayed flat, signaling that victims of abuse — locked at home with their abusers in many incidences due to the pandemic — face even greater barriers to seek support.
Some numbers were provided by the Edgartown district court; other statistics were compiled using the public record of cases heard in district court, published weekly in the Gazette.
Viewed broadly, the numbers show a rise in domestic assault and battery charges since the pandemic began, with a troubling flurry of cases occurring in recent months.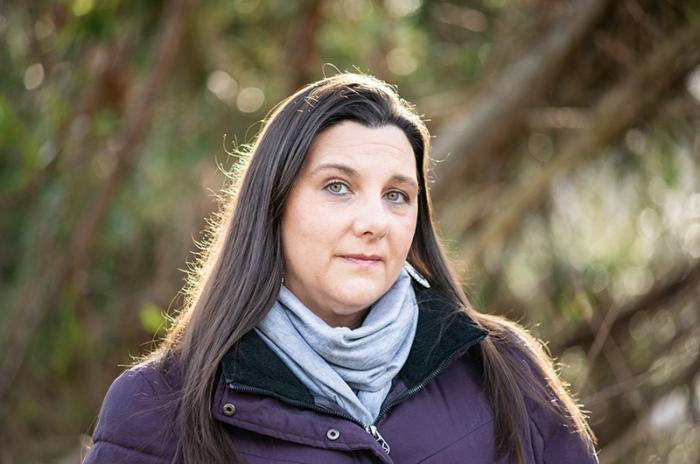 In 2020, the Edgartown district court, which adjudicates offenses committed in all six Island towns, issued 95 criminal complaints against individuals for assault and battery, 60 of them (roughly 63 per cent) specifically categorized as domestic.
The court also granted 236 abuse prevention orders last year, many of them issued under emergency circumstances while the court was closed to the public in spring. Of the 236 orders, 20 — or about 8.5 per cent — were violated, court records show.
Edgartown district court clerk magistrate Liza Williamson called the numbers significant. "Over the past 10 months, the isolation and quarantine due to the Covid pandemic has left individuals and families particularly vulnerable to domestic violence and put them at an increased risk," Ms. Williamson wrote in an emailed message to the Gazette.
Monthly data casts the issue in even starker terms. In April 2020, the court issued 14 assault and battery complaints, eight of them domestic. In December, 10 of 14 assault and battery charges were domestic, including a kidnapping charge where someone was threatened with a knife.
By comparison, Gazette case records from 2019 show that six of 14 assault and battery complaints issued in the district court in March of that year, and one of six in December 2019, were domestic.
Jennifer Neary, director at Connect to End Violence, the Island's domestic and sexual violence prevention program at Community Services, said without question the pandemic has heightened the problems.
"It's about a pattern of abusive behaviors to get power and control over someone else," she explained, speaking to the Gazette by phone this week. "What better way to control someone than when they have no option but to be around you all the time."
But while isolation has heightened the risk of violence, the pandemic has also posed major impediments to reporting, particularly for victims forced to shelter in place with their abusers.
"I think people were scared," said Jennifer Randolph, program director at Safe Harbor, a domestic and sexual assault program geared toward the Wampanoag tribe. "The biggest piece when you talk to people around here is, if I come forward what's going to happen to me, and what's going to happen to him."
Early in the pandemic, directors at Safe Harbor and Connect said calls for support fell far below what they had anticipated, echoing trends across the commonwealth and raising concerns about unreported cases.
"We were ready for that huge increase at the beginning of the pandemic, but the calls weren't coming in initially," said Ms. Neary, who saw active clients dip from 235 to 196 in 2020. "There was so much unknown at the beginning," she said. "What we've really tried to combat is the misperception that there aren't the same resources available for survivors that there were pre-pandemic."
The issue has been salient for tribal women, who experience twice as much violence as other groups and are statistically less likely to report, according to Ms. Randolph.
Meanwhile, the pandemic has also slowed the levers of justice, with early guidelines directing courts not to hold offenders in jail, and many case dispositions on hold.
"What we're seeing is the perpetrator is not being kept in jail after violating restraining orders multiple times and that's really sending a message to the perpetrator, it's empowering them," said Ms. Randolph. "For the people who are watching, it just reconfirms to them that the system isn't there to help them."
By summer and fall, calls and requests had picked up to more typical numbers — at Safe Harbor, the hotline saw double its usual volume of callers, but many were reporting incidents from March and April.
"Not seeing that surge reported to programs, didn't mean that it wasn't happening," Ms. Neary said. "I think it's quite the opposite. Domestic violence thrives in secrecy — we know it happens whether or not people report it."
On the law enforcement side, the pandemic has only intensified the challenges of fielding domestic-related calls, Island police said.
In May, Edgartown police chief Bruce McNamee put out a public service announcement about elevated rates of domestic violence, citing a 42 per cent increase in domestic disturbance calls over the same period last year.
Since then, the trend has held steady. Edgartown police responded to 30 more domestic-related calls and 12 more domestic assault and battery calls in 2020 than in 2019, police records show. The department issued six restraining order violations in 2020, compared to four the year before. Four more have been recorded in the new year. Strangulation, an offense often associated with domestic violence, also increased.
"I feel the same way I did when I did that video. We were afraid this was going to be a concern and that's why we've tried to take a proactive approach to it," said Chief McNamee, who is working with Island organizations to put in place a collaborative model for policing called HUB.
In Oak Bluffs, chief Erik Blake said domestic complaints and domestic-related calls have been on par with past years, while mental health calls have skyrocketed.
But mental health-related calls can often shed light on other related offenses that don't immediately show up in station logs, including domestic violence, Chief Blake said. "Domestic violence rises when the substance abuse rises," he said. "I would not be surprised to find that the uptick in mental health and substance abuse issues, don't have some sort of nexus to domestic violence as well."
In West Tisbury, domestic complaints increased from five in 2019 to 15 in 2020, police chief Matthew Mincone told the Gazette. Mental health assistance calls went from 9 to 21, a 133 per cent increase, he said.
For survivors of abuse, initial reporting is often followed by a long road studded with challenges, support experts said. The pandemic has posed additional hurdles, including a lack of safe housing alternatives, widespread unemployment and a dearth of victim shelters on the Cape and Islands. The psychological impact on children, many of whom have been learning from home for nearly a year, has also been worrisome, support experts said.
With virus cases surging and winter ahead, program directors said they've adapted to pandemic formats.
At Connect, services from short-term counseling to court advocacy and medical accompaniments are currently in full swing, whether virtually or in-person, Ms. Neary said. Connect also recently established a fund geared specifically toward helping survivors with Covid-related expenses as they get back on their feet.
At Safe Harbor, the organization's food pantry — which provides food and support to domestic violence victims in the community, along with the food-insecure — has seen record numbers of participants in recent months, Ms. Randolph said.
Other services, including crisis intervention, relocation assistance and longer-term support are also available, along with support groups hosted on Zoom for tribe members on and off the Island.
While concerns abound over home violence, support specialists, public safety officers and court officers all echoed the same sentiment. "We are here to support and empower," said Ms. Neary.
Crisis hotlines are available 24/7. The Connect to End Violence number is 508-696-7233 (SAFE). The Safe Harbor number is 508-955-9164. Website addresses are https://wampanoagtribe-nsn.gov/safeharbor and https://www.mvcommunityservices.org/services/domestic-sexual-violence-se....