Real estate sales on Martha's Vineyard soared past the $1 billion threshold for the first time in 2020, shattering previous records as an unprecedented bull market for homes, buoyed by the pandemic, shows no signs of abating.
According to year-end data compiled from the Dukes County Registry of Deeds, the Island finished 2020 with a total sales volume of $1.09 billion, not including the month of March. Data from LINK, the Island's primary multiple listing service, shows that the Island also broke records in number of transactions and median selling price, as well as records regarding the price, and volume, of land sales.
The eye-popping year-end data comes despite a nearly complete freeze of the market when the pandemic hit in March and April. But the market rallied in the late summer and early fall — and barnstormed through the winter — posting the best September and December in history. The previous sales volume record was in 2017, according to LINK, when the Island tallied $670 million in real estate sales.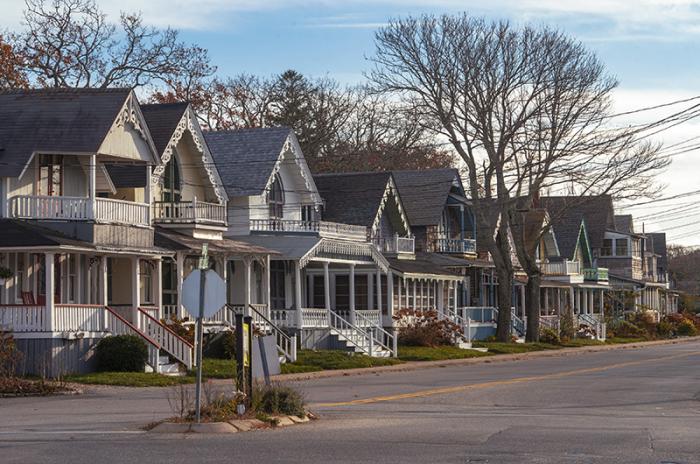 Passing the $1 billion mark in 2020 marks a 38 per cent increase over that all-time record.
"We've never approached $1 billion," said LINK founder and president Debra Taylor. "That's significant."
The question now is whether the Island will ever go back.
"We kept thinking this will iron out. We thought maybe this was a deviation from the norm," Ms. Taylor said. "And it appears, based from what I'm hearing from other agents, too, is that this could be our new normal for a while."
Always robust, the Island's real estate market put on rocket boosters in late summer, as the pandemic heightened the appeal of rural second homes and seasonal communities for buyers, according to brokers. The perceived safety of an Island, combined with the new business trend of working from home, prompted properties to start flying off the market at record-setting prices.
Year-end data shows that the Vineyard would have actually broken its sales volume record if only the months between August and December were counted, with $750 million in sales recorded during that quarter alone. September through December each saw more than $120 million in sales volume, driving the year-end growth.
"By September, it was really clear that this is not a one-time blip," Ms. Taylor said. "A lot of things happened, including people realizing the benefit of traveling locally and the work-from-home trend continuing."
And despite inventory getting hollowed out — it is currently at its lowest level since pre-2019, with only 247 listings on LINK — there are few signs that gross revenue will decline, as skyrocketing prices more than offset the lack of availability.
Ms. Taylor described the current market as "price insensitive," inspiring long-time homeowners, otherwise uninterested in selling, to do so.
"There have been purchases of properties that were never really for sale. Homeowners got these crazy high offers and couldn't refuse," Ms. Taylor said. "People want what they want, and cost is not a factor."
The Island saw a total of 542 sales in 2020, up 24 per cent from the previous 2017 record of 438. The Island also saw a record median selling price of $1.15 million, reflecting a 31 per cent increase from 2019's previous record, according to LINK. The Island had never had a median selling price over $1 million before 2020.
All Island towns except Chilmark set records for median sale price, with Edgartown leading the pack at $1.5 million. Both Oak Bluffs and Vineyard Haven saw median sale prices rise to more than $840,000.
The rise in home sale prices came in tandem with a rise in the price of land. Ms. Taylor said the price of land is at an all-time high, adding increased pressures on a market that now has a floor where there once was a ceiling.
"A lot of these prices don't even make sense," Ms. Taylor said. "We saw the land transactions, and were like, wow. It changes the game if someone is paying $1 million for an acre or two in Edgartown, rather than $300,000. You aren't going to build a $600,000 home on that property. You are going to build a multi-million dollar home."
The high prices have also squeezed the already-scarce options for year-round housing, with almost nothing available for less than $700,000.
"It certainly crowds out the affordable housing market," Ms. Taylor said.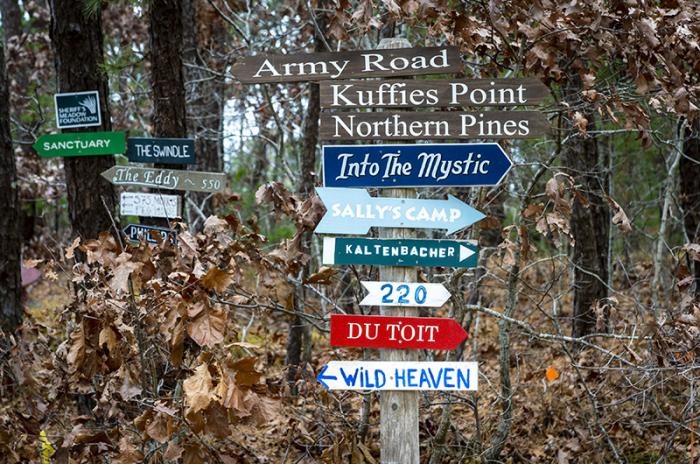 The Vineyard's sister island of Nantucket has seen an even more dramatic increase in its real estate market. Traditionally about twice as expensive as the Vineyard, Nantucket surpassed the $2 billion threshold for the first time in 2020, with median home prices hovering around $2 million. The previous record for total sales volume on Nantucket doubled in 2020.
"Both Islands are experiencing this frenetic, nonstop activity," Ms. Taylor said. "Agents on both Islands have not come up for air. And the buyer behavior is the same."
The Martha's Vineyard Land Bank brought in record revenues during 2020 as well.
In Ms. Taylor's view, the market has been lifted by a variety of factors that have worked in tandem with the pandemic, including an increase in Boston's luxury home market, heightened interest in homes over $4 million, and a disinterest in flying to far-off locales, making the Vineyard — driveable from Boston and New York — more appealing.
Ms. Taylor said she was not anticipating any price-softening post-Covid, saying that people were making generational investments in the market on-Island in ways that sustain long-term growth.
"Was this just a Covid response to travel restrictions, or will this sustain in 2021 and going forward?" Ms. Taylor said. "I don't have the crystal ball. But all I can say is that the pace has been unabated . . . and there are fundamental long-term trends that support a robust market."