Three candidates are vying for two seats on the Oak Bluffs select board, with one-term incumbent Jason Balboni facing challenges from political newcomer Emma Green-Beach and former airport commissioner Rich Michelson.
The annual town election is scheduled for April 15. Polls at the Oak Bluffs library open at 10 a.m. and close at 7 p.m. Oak Bluffs voters can select no more than two of the three candidates on the ballot. Candidates are elected for three-year terms.
A seat opened on the five-person Oak Bluffs board after the retirement of longtime selectman Greg Coogan. Mr. Coogan announced that he would not be seeking a new term earlier this year, hoping to spend more time with his family.
The Gazette conducted interviews by phone with all three candidates this week, asking them a similar list of questions regarding their background, candidacy and the town of Oak Bluffs. A summary of their responses is included below.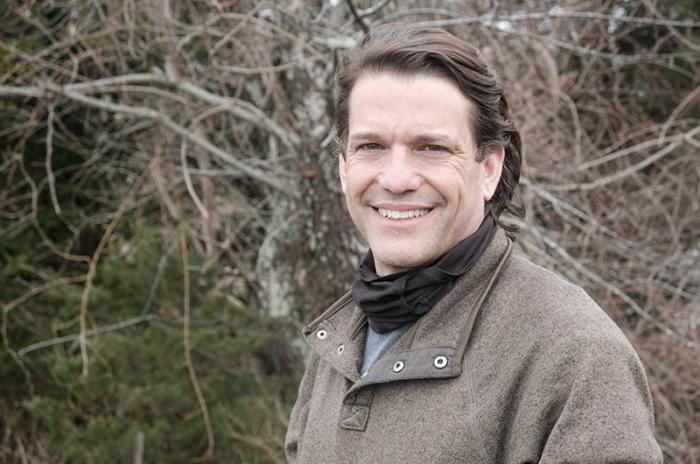 Jason Balboni
Jason Balboni, 49, owns and operates Balboni appliance service. Born in Hartford, Conn., Mr. Balboni graduated from the Martha's Vineyard regional high school before joining the military. He is married with three children.
A one-term selectman, Mr. Balboni previously served on the Oak Bluffs personnel board and as chairman of the town finance committee. He also has served as the longtime commander of the American Legion in Edgartown.
Mr. Balboni cited his commitment to public service and passion for the town of Oak Bluffs when asked why he had decided to run for a second term.
"I love Oak Bluffs. I think it comes down to that," Mr. Balboni said. "I want to do anything that I can to contribute. That was my original reason for joining, and it has continued."
Mr. Balboni also said that he has a willingness to work with and listen to others, something gained over his years of experience on town committees and boards. Responding to a question about his goals as a member of the board, Mr. Balboni noted that during his tenure, the town had shepherded through a long-sought project to renovate the town hall, was currently undertaking new affordable housing initiatives, including a project to develop housing near the ice arena, and navigating the unknown landscape left by Covid-19.
He hoped to continue those initiatives if elected to a second term.
"I have the experience," Mr. Balboni said. "Dealing with Covid in general was a battle — no one's ever dealt with that. Keeping businesses going, trying to keep services open to the public. Those were all things that we worked on."
Mr. Balboni said he was also focused on continuing a multi-year process to reform the Oak Bluffs fire and emergency services departments after the departure of former chief John Rose early in 2020. Mr. Balboni was part of the recent decision to hire W. F. Nelson Wirtz as the new chief earlier this week.
"The fire department has been a year long, multi-year fix," Mr. Balboni said. "We know in the end that we are going to return them to where they need to be, and give them the resources that they need to have."
The town is also undertaking a search for a new town administrator after the departure of Bob Whritenour earlier this year. Mr. Balboni, who said he worked closely with Mr. Whritenour, said he wants someone who can work closely with other towns on the Island.
"The town administrator wears many hats, so we're really looking for a professional town administrator that understands our Island," Mr. Balboni.
In his free time, Mr. Balboni enjoys boating, shellfishing and exploring the Island. He is also a big fan of Disneyworld.
He quoted Greg Coogan when talking about the job of selectman and the importance of listening.
"We have two ears and one mouth," Mr. Balboni said. "Whoever gets elected, it's a big job. It's an important job."
Emma Green-Beach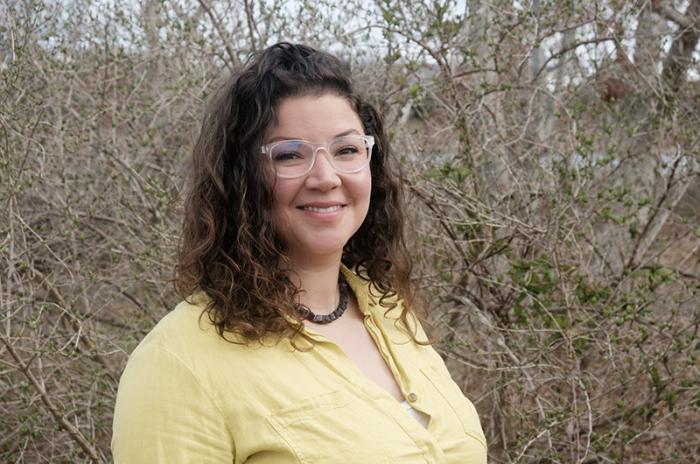 Ms. Green-Beach, 37, is the executive director of the Martha's Vineyard Shellfish Group. She grew up on the Island and is married with a four-year-old son, as well as two older step children.
A political newcomer, Ms. Green-Beach said that she had long wanted to involve herself in a broader project that could have a greater impact on the Island ponds and community. When a seat opened on the select board, she took the chance to run, noting her extensive science background.
"I've always loved Oak Bluffs . . . and it just felt like a great chance to give back," Ms. Green-Beach said. "I think I have a lot of different skills than people who tend to be in the selectman's role, especially with my science background. And I think I can put it to good use."
Although she does not have prior municipal service experience, Ms. Green-Beach said that she has worked closely with all six town governments and shellfish constables during her time with the shellfish group. She also cited her grant-writing experience and ability to work within a budget as skills she hoped to bring to the board, describing herself as a good listener and someone who has to make informed decisions in her current role.
"I'm good at working with diverse groups of people . . . and finding creative solutions to really big problems," Ms. Green-Beach said.
When asked about the biggest issues currently facing the town, Ms. Green-Beach pointed to affordable housing, the burden of untaxed property near the regional high school and the regional funding formula, promoting cross-communication between all six Island towns, and the ecological health of the ponds.
"I would describe myself as big picture," Ms. Green-Beach said. "I think that so much of who we are, and where we come from, and what we do, is tied to the environment. We need to build more houses, we need to pave roads, and we need to make improvements, but we need to be actively improving the quality of our waters. And none of these things can exist in a vacuum."
In a new town administrator, Ms. Green-Beach said she would like to see someone who can work collaboratively with other towns both on the Island and in the region. She also said she hoped to find someone who was a good grant-writer, and could effectively pursue funding sources for projects — both parts of the job with which she hoped to help.
"Being open to communication with other communities and partnerships and collaboration are all really, really important," Ms. Green-Beach said.
In her spare time, Ms. Green-Beach enjoys gardening and walking on the beach with her four-year-old. She said that if elected, she would be looking down the road, toward problems not just present, but future.
"I know it's going to be challenging," Ms. Green-Beach said. "But part of the role of the town board of selectman is to think about the whole town, into the future."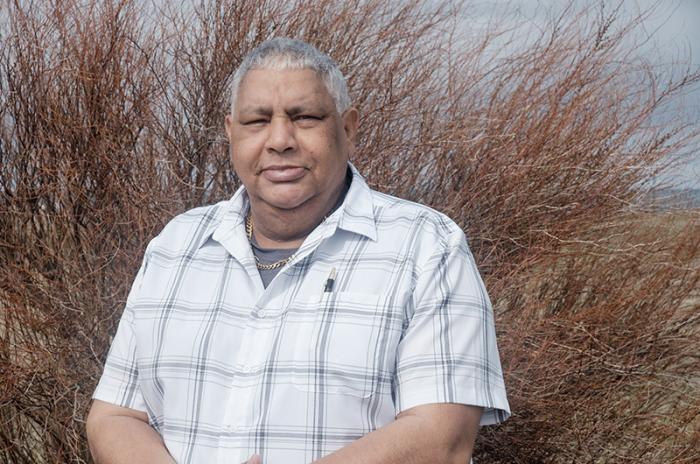 Rich Michelson
Richard Michelson, 69, is a retired EMT who has worked for both the hospital and the airport on Island. He has lived on the Vineyard for 35 years after coming for summers as a child. He is married with children and grandchildren.
Previously appointed for multiple terms to the Martha's Vineyard Airport Commission, Mr. Michelson is seeking his first term as a selectman. He cited his desire to work with people, to give back to Oak Bluffs, and an interest in diversity as reasons for running.
"I'm hoping to add my experience as a person of color to the rest of the select board," Mr. Michelson said. "To reflect the values that celebrate all of Oak Bluffs, it's many ethnicities, races and genders, and hopefully that will help a lot of residents . . . that feeling of inclusion and unity."
He noted that climate change was one of the biggest issues facing the town and applauded many of the current projects underway, including replenishing beaches and purchasing electric vehicles, both of which he hoped to continue. When asked about his goals if elected, Mr. Michelson said he wanted to promote infrastructure development with Biden administration spending, explore new revenue sources, like electric car chargers, and work on affordable housing for low and
middle-income residents.
"It's such a shame that people who grow up here can't live here," Mr. Michelson said. "So housing to me is crucial. And I think we should improve housing stocks as much as we can."
As a former Oak Bluffs EMT, Mr. Michelson said that it was crucial to him to see reform in the fire and emergency services department. He said that he would ensure transparent ambulance billing practices after an FBI inquiry last year, and help emphasize the importance of leadership in the department.
"In the fire department, my concern is about leadership roles," Mr. Michelson said. "I want to make sure that education is starting with the firefighters, and coming up to the lieutenants and the captains."
With the search underway for a new town administrator, Mr. Michelson said he would look for a candidate who could live on the Island and had experience overseeing a combined fire and emergency services department.
"Oversight, to me, from a new town manager is important, especially with the billing and personnel scandals that went on for years," Mr. Michelson said. "I want there to be enough oversight from the town manager and town selectmen so that we don't run into these problems again."
In his free time, Mr. Michelson said he loves to sing, ride his bike and attend church. He said that, if elected, he hoped to be transparent and accessible, and to get more people involved in town issues. "I can be a team player. But I am also an independent person," Mr. Michelson said. "I would encourage people to participate, to contact me. And I'll get back to them."