The Martha's Vineyard Agricultural Society has unveiled the winning poster for the annual Agricultural Society Livestock Show and Fair, honoring Emma Hall, 22, an Islander and longtime fair volunteer who died this winter in a car accident.
The 159th annual fair will be held in honor of Ms. Hall with an accompanying theme — A Fair Together: Celebrating Family and Friends.
"We are honored to present this year's poster in loving memory of Emma Hall," executive director of the Agricultural Society Lauren Lynch said in a message to the Gazette.
This year's poster is a pale yellow digital artwork, designed in the style of cloth embroidery and featuring an embroidery hoop with small renderings of traditional fair activities, from corn husking to skillet throwing.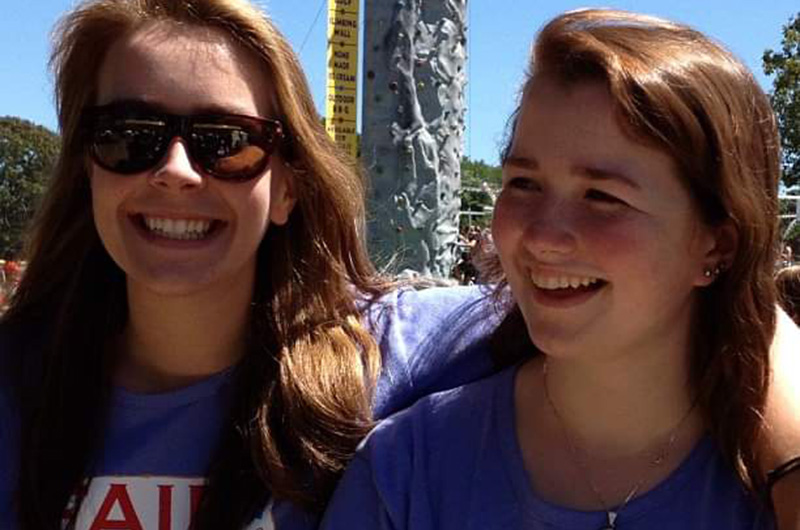 The poster was created by Ms. Hall's older sister, Charlotte, and won unanimous support from the agricultural society board of trustees, who determine the winning fair poster each year. Charlotte Hall was approached ahead of time to design the poster this year, Ms. Lynch said.
According to Ms. Lynch this year's poster and dedication was inspired by the Hall family's long involvement with the fair each summer. Emma, along with her two sisters, Charlotte and Sarah, and their mother, Helen, volunteered at the event together for 10 years, Ms. Lynch said, stepping into roles as fair department heads, livestock judge assistants, exhibitors and artists.
"Emma, her mother, Helen, and her sisters Charlotte and Sarah were instrumental with the organization and success of the fair for many, many years," Ms. Lynch said.
The fair will be held from August 19 to 22 at the agricultural society grounds in West Tisbury.
More details about the event are available at the society website.