There is a particular type of cruelty the fishing gods dole out, especially during the derby.
Take a morning earlier this week, yet another gorgeous day, with little to no wind, the water like glass, the air on the warm side of fall and the sun bold but friendly.
"It's been great weather for casting," said Adam Darack, who was twiddling his thumbs Wednesday morning at the fillet station where he was volunteering. No fish had been brought in that morning and Mr. Darack admitted he hadn't brought a fish down to the weigh-in station yet.
"But the casting has been terrific," he repeated.
Another fisherman lingering at the weigh-in station who preferred to remain as anonymous as her preferred fishing spots agreed it had been lackluster fishing thus far.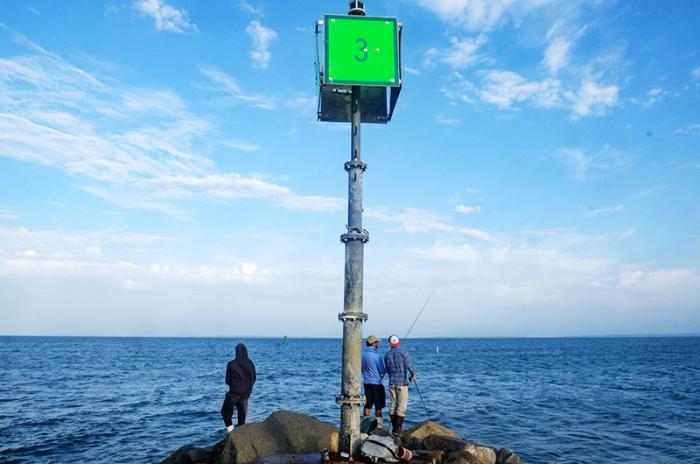 "I heard there's a bunch over on the Cape and Falmouth," she said.
"Doing some off-Island shopping no doubt," Mr. Darack said. "Not shopping for what I have."
Mr. Darack talked of albies and baitfish swirling around his boat one day: "It looked like they were dropping dynamite in the water." But none came his way.
The talk stayed rather glum and off-Island for a bit, where colder waters were perhaps attracting more fish. And then the albies started busting, right there in the inner harbor, directly across from the Vose Boathouse. Mr. Darack was the first to spot the churning.
"Kids can spot candy a mile away," he said. "This is my skill."
But his boat was in the lagoon and he was at the fillet table. Mr. Darack could only stand on the dock and watch as the albies and bait continued to churn for 20 minutes or so, just out of reach, right up until the end of weigh-in.
One boat eased into the thick of it but no fish were brought in. There would be no fillet work for Mr. Darack on this day, either.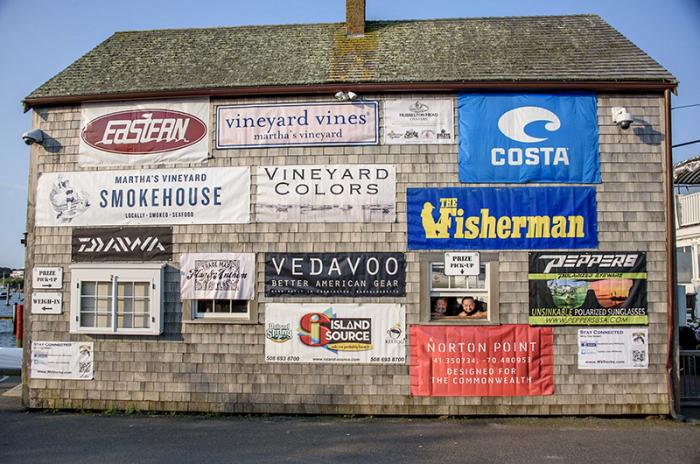 Phil Horton, vice chairman of the derby and volunteer weigh-master for the morning, said he felt the time was right this weekend for a change.
"We've had a couple of good days over the weeks but I'd like to see some more good days," he said. "But the wind is going to blow north for a few days, that should push the bait and fish in close to the north shore. Albies will make a run. That's what we hope."
Three weeks down, two to go. It's still anyone's derby.
For the latest results, visit mvderby.com.